For Rep. Eric Swalwell, guns are a central theme of his presidential campaign.
The son of a police officer and a criminal prosecutor himself, Swalwell, D-Calif. said he doesn't want to get rid of guns altogether, but he does want to get rid of semiautomatic assault weapons.
"Ban and buy back every single assault weapon in America. I'm the only candidate calling for that," Swalwell said on ABC's "The View." The California congressman has extensively called for a gun buyback program in an effort to ban the possession of military-style semiautomatic assault weapons.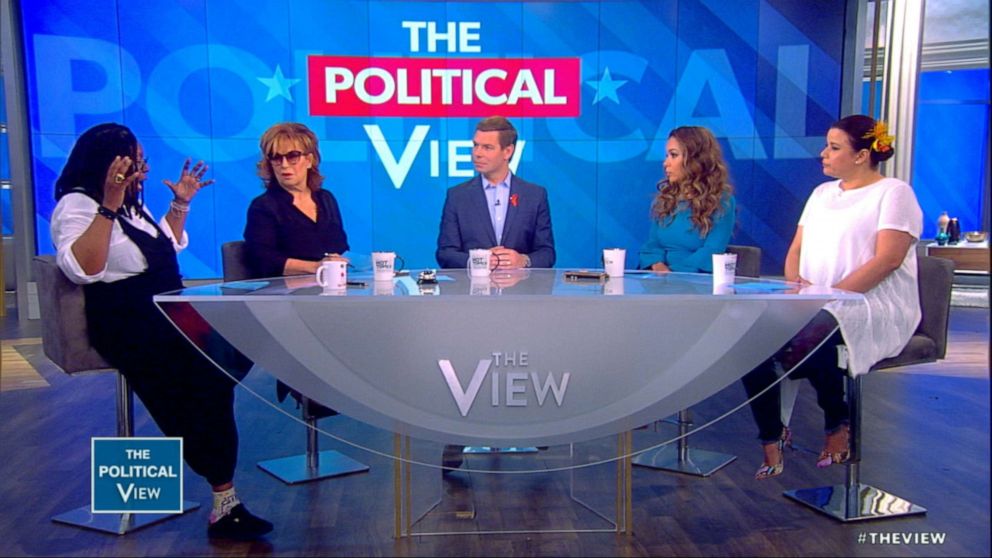 Swalwell said on ABC's "Good Morning America," in April, "you know, I'm telling folks, keep your rifles or shotguns keep your pistols. We just want the most dangerous weapons on the hands the most dangerous people and most gun owners believe that."
Just this past weekend in Chicago, 10 people were killed and 52 injured in gun violence, according to the police. It's a city Swalwell visited on May 22 to discuss gun violence with local community activists including Tamar Manasseh.
"This weekend 50 shootings, 50 people were shot. Ten people were killed. That's different than the church shootings and the school shootings. Those are blocks that we've just failed to invest in. People who don't have hope." Swalwell said on "The View."
He said Manasseh told him hopelessness has impacted these communities greatly, "the only time they expect to wear a suit is when they're in the box."
Swalwell called for investing in high-quality schools, jobs and health care.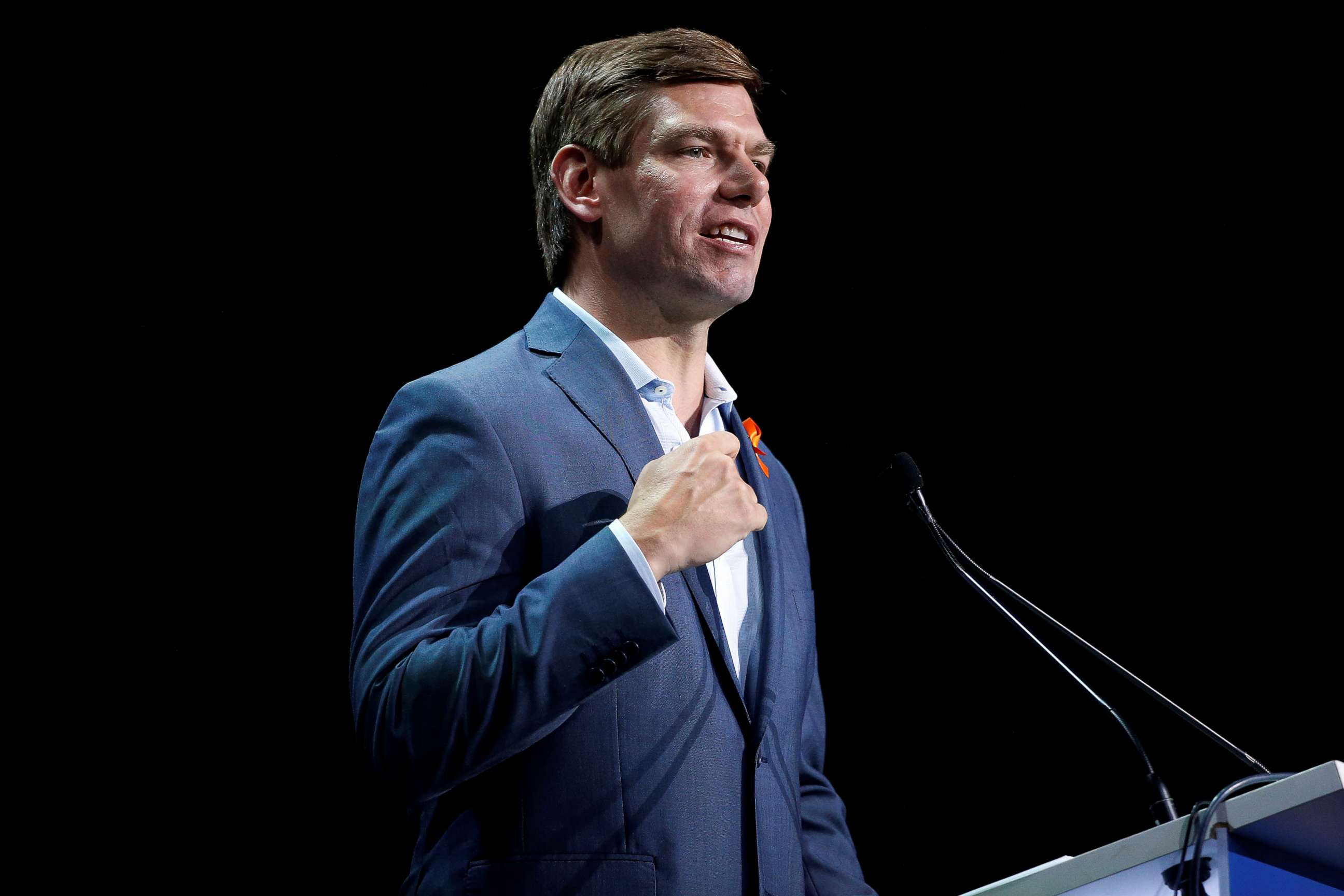 Sitdowns such as these have been a staple throughout his campaign. The congressman has made it a point to sit down with community leaders and activists from across the country.
He's also discussed guns with his republican colleagues who have said to him when it comes to gun reform "I know I want to do the right thing on this issue, I'm just afraid I'll get primaried."
Swalwell stressed on "The View" that "it's the outside money right now that keeps members from doing the right thing."
The congressman says he had "really solid relationships with Republicans" but he said since Trump came into leadership those relationships aren't there anymore. The California congressman says Trump has been a "destructive force" when it comes to bipartisanship.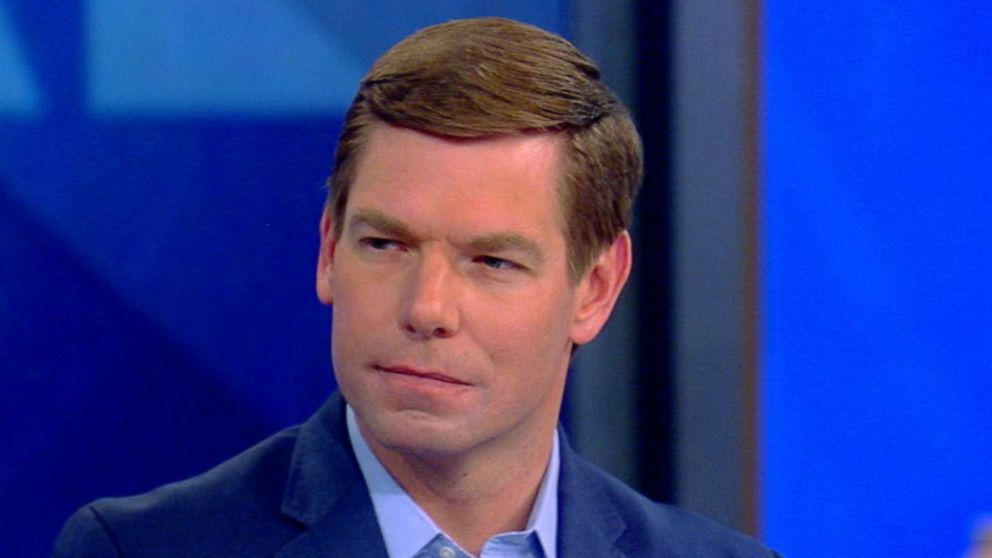 When it comes to impeaching Trump, Swalwell, who is a member of the House Judiciary Committee stressed that Trump shouldn't be the first person the committee tries to impeach. Instead Attorney General William Barr and Treasury Secretary Steven Mnuchin is first on his list.
On "The Briefing Room" Tuesday afternoon, Swalwell told ABC News' Senior Washington Reporter Devin Dwyer, "I actually think we should start impeachment proceedings against the attorney general and the secretary of the Treasury, because to hold Donald Trump accountable in the way that you're going to need to put together a case against him, we need the full Mueller report. Attorney General (William) Barr lawlessly is not turning that over. We need his tax returns to understand this financial entanglements. Secretary (Steven) Mnuchin will not turn that over. "
He's not ruling out impeachment of the president but wants to start with those two Trump officials.
"I think they're front door obstructors, and they're holding the evidence that we need right now, I firmly believe as a former prosecutor no one is above the law. And there has to be consequences when people break the law."
ABC News' Justin Gomez contributed to this report.