Rep. Eric Swalwell, D-Calif., announced his run for the White House in April saying on ABC's "Good Morning America" that gun control and student loan debt would be key points of his agenda.
Out of the running: By the summer, soon after the first set of Democratic debates and as fundraising numbers for the second quarter were being released, he dropped out of the race. "I will take those lessons back to Congress, serving my friends and neighbors in California's 15th District while using my seats on the House Intelligence and Judiciary committees to make our nation safer and uphold the rule of law for all Americans" he said. He is the first of the more than 20 Democratic nominees to drop out.
Name: Eric Swalwell
Party: Democrat
Date of Birth: Nov. 16, 1980
Hometown: Sac City, Iowa
Family: He is married to Brittany Watts and they have two children.
Education: He graduated from University of Maryland in College Park, Maryland in 2003 and from the University of Maryland School of Law in Baltimore in 2006.
What he does now: In 2012, he defeated Rep. Pete Stark, who had served in Congress for 40 years. It was the first election cycle under California's top-two primary system, where the top two finishers -- regardless of party -- advance to the general election, according to FiveThirtyEight. Swalwell continues to represent the state's 15th Congressional District and currently serves on the House Permanent Select Committee on Intelligence, where he is chairman of the Intelligence Modernization and Readiness Subcommittee. He also serves on the House Judiciary Committee.
What he used to do: After earning a law degree in Maryland, he served as a prosecutor in the Alameda County District Attorney's Office in California for seven years, starting in 2006.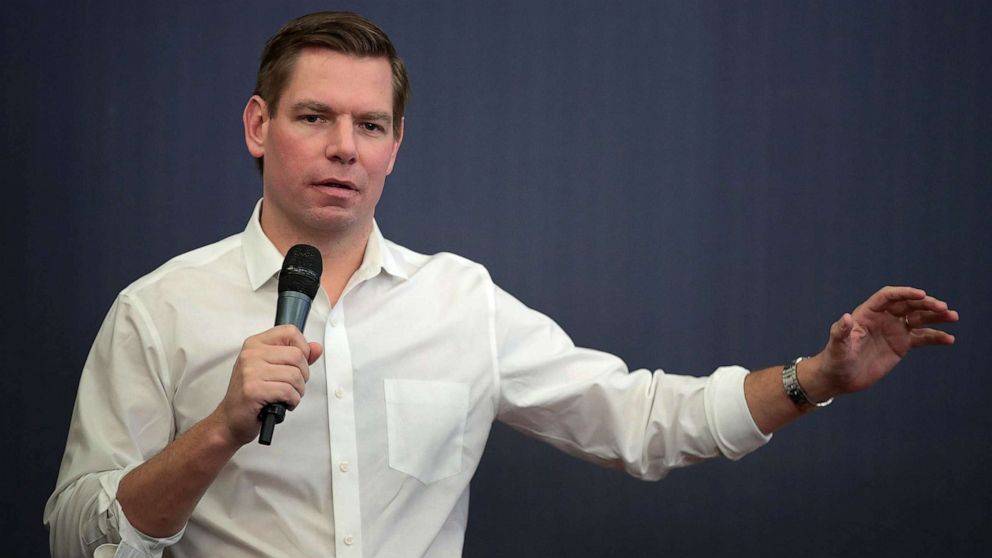 Key life/career moments:
A week ahead of Swalwell announcing his run for the White House, he shared a 47-second voicemail message on Twitter that threatened his life.
In 2015, he founded the "Future Forum," a group of 50 young House Democratic members who are focused on addressing issues for and giving opportunities to millennial Americans.
While Swalwell attended the University of Maryland, he worked as an intern in Congresswoman Ellen Tauscher's office. At the time, he was on Capitol Hill during the attacks on Sept. 11, 2001.
Where he stands on some of the issues:
The 38-year-old former prosecutor is a vocal advocate for stopping gun violence. During his campaign run, gun control was at the top of his agenda and the day after his announcement, Swalwell was holding a Town Hall to End Gun Violence in Sunrise, Florida, with Marjory Stoneman Douglas High School students and families. The Parkland, Florida, school was the scene of a mass shooting. Seventeen people were killed in the 2018 massacre.
Swalwell supports the Affordable Care Act and believes all Americans should have access to affordable healthcare. While serving in the House, he has cosponsored over eight bills aimed at expanding healthcare coverage while voting against proposed bills to repeal the ACA.
On immigration, he has supported bills including the Dream Act of 2017, the Reuniting Families Act, and the Build Bridges Not Walls Act. His plan on immigration would have focused on fixing the current system and allowing undocumented workers a path to citizenship.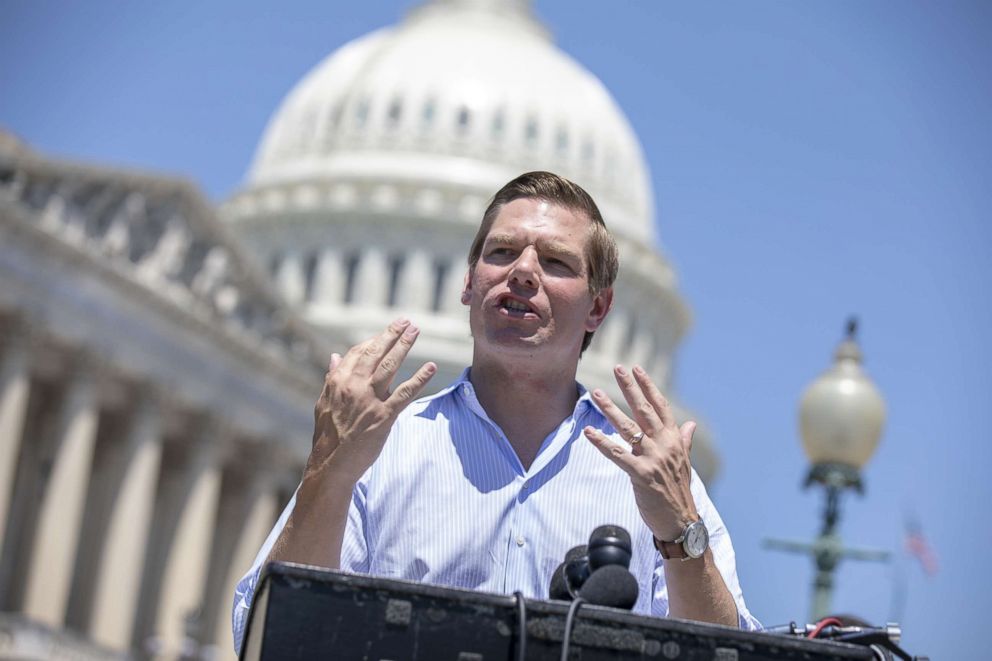 Fundraising:
In the second quarter, Swalwell raised $878,245, putting him in the lower tier of fundraisers. His fundraising and polling earned him the 20th and final spot on the first debate stage in Miami, but although he'd qualified for the debate in Detroit, he would have been edged off the stage by Montana Gov. Steve Bullock because of the Democratic National Committee's tiebreaker rules that favored Bullock having received 1% in more polls that Swalwell.
What you may not know about him:
Since early 2017, Swalwell had visited Iowa, the first state to hold a presidential nominating contest, at least 16 times, according to FiveThirtyEight. His visits there appeared to be paying off and according to a March 2019 poll, 29% of likely Democratic Iowa caucus-goers know enough about Swalwell to form an opinion of him. However, in that same poll, he would only receive 1% of the vote.
During his appearance on the debate stage in Miami, Google recorded a surge of interest in the orange ribbon Swalwell wore on stage. The ribbon was made by the father of 14-year-old Jamie Guttenberg, who was one of 17 people killed in the February 2018 shooting at Marjory Stoneman Douglas High School in Parkland, Florida. Guttenberg's dad, Fred Guttenberg, joined Swalwell at the debate as his guest. When asked what issue he would make a top priority if elected president, the congressman again turned to mass shootings, referencing Parkland and the shooting at the Pulse nightclub in Orlando, Florida.
ABC News' Abby Cruz contributed to this report.