Ahead of the second of the Democratic 2020 presidential primary debates, candidates redoubled efforts to ensure they met critical fundraising and polling thresholds to make it on stage in the hopes of distinguishing themselves from their competitors and pitching their campaigns to millions of voters.
The debates are Tuesday and Wednesday and the DNC announced who made the stage earlier this month.
Here's what you need to know about the upcoming debates:
When and where are the second DNC debates?
The second of the Democratic party's 2020 primary presidential primary debates are at 8 p.m. ET July 30-31 in Detroit. The July debates will be hosted by CNN and CNN en Español. CNN chief political correspondent Dana Bash, "The Lead" anchor and chief Washington correspondent Jake Tapper and "CNN Tonight" anchor Don Lemon will moderate both debate nights.
Twenty candidates will participate over the two nights, with 10 candidates appearing each night.
Candidates were informed as to whether they will be participating in the debates, one day after the last day to qualify for them. CNN determined the lineup through a live drawing.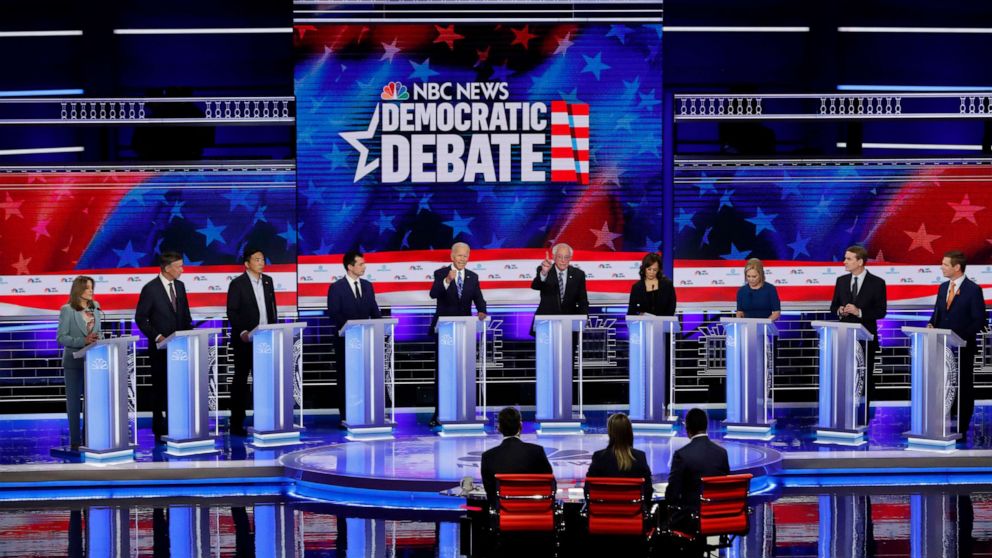 How do candidates qualify for the second debates?
The Democratic National Committee announced in February the thresholds required to gain entrance into the party's first two presidential debates, setting benchmarks for polling and grassroots fundraising that represent the first tangible effort to pare down an already crowded field of candidates. The third Democratic primary debate will be hosted by ABC News in partnership with Univision and is scheduled for Sept. 12-13. The qualifying rules are different for this debate, and the fourth debate in October.
In order to qualify for the debates at the end of July, candidates must earn at least 1% support in three separate national or early-state polls conducted from Jan. 1 to two weeks before the given debate, which is Tuesday for the upcoming debates, or receive donations from at least 65,000 people across 20 different states, with a minimum of 200 unique donors per state.
The number of debate participants has been capped at 20 by the DNC.
Who will be participating in the second debates?
The DNC announced Wednesday the 20 candidates who will be debating in Detroit, and CNN assigned those participants to stages and podium placements over the two nights.
The candidates appearing on the first night of the debate, on July 30, with Vermont Sen. Bernie Sanders and Massachusetts Sen. Elizabeth Warren in the center of the stage, are:
The candidates appearing on the second night of the debate, on July 31, with former Vice President Joe Biden and California Sen. Kamala Harris in the center of the stage, are: