Alexander Torshin, Russian who courted NRA leaders, sanctioned by US Treasury
Torshin sat at a dinner table with Donald Trump Jr. at the 2016 NRA convention.
Alexander Torshin, the Russian politician who sat at a dinner table with Donald Trump Jr. at the 2016 National Rifle Association convention, has been added to the list of Russian nationals sanctioned by the U.S. Treasury Department.
The deputy governor of the Central Bank of the Russian Federation was for years a paying member of the NRA and repeat guest at the annual National Prayer Breakfast in Washington, but more recently has been the subject of scrutiny as lawmakers and Special Counsel Robert Mueller investigate possible attempts by Russia to influence the 2016 presidential campaign.
"There were already red flags regarding Kremlin links to NRA," Rep. Ted Lieu, a California Democrat who has been pushing to learn more about Torshin's activities during the 2016 campaign, told ABC News. "This just supercharges it."
Lieu, a member of the House Judiciary Committee, sent a letter to NRA CEO Wayne LaPierre in March, expressing his concern with the NRA's relationship to Torshin and noting that Torshin "acted as a liaison" during a December 2015 visit to Moscow by several NRA attended by board members.
"Torshin's influence in Russia and his relationship with the NRA suggest this allegation [that Torshin secretly funneled money to the NRA during the 2016 campaign season] may have merit," Lieu wrote. "It is deeply disturbing that an organization like the NRA, whose stated purposes and objective is to 'protect and defend the Constitution,' would meet with sanctioned individuals connected to a foreign adversary that seems determined to undermine elections."
Lieu told ABC News that he is still awaiting the NRA's response.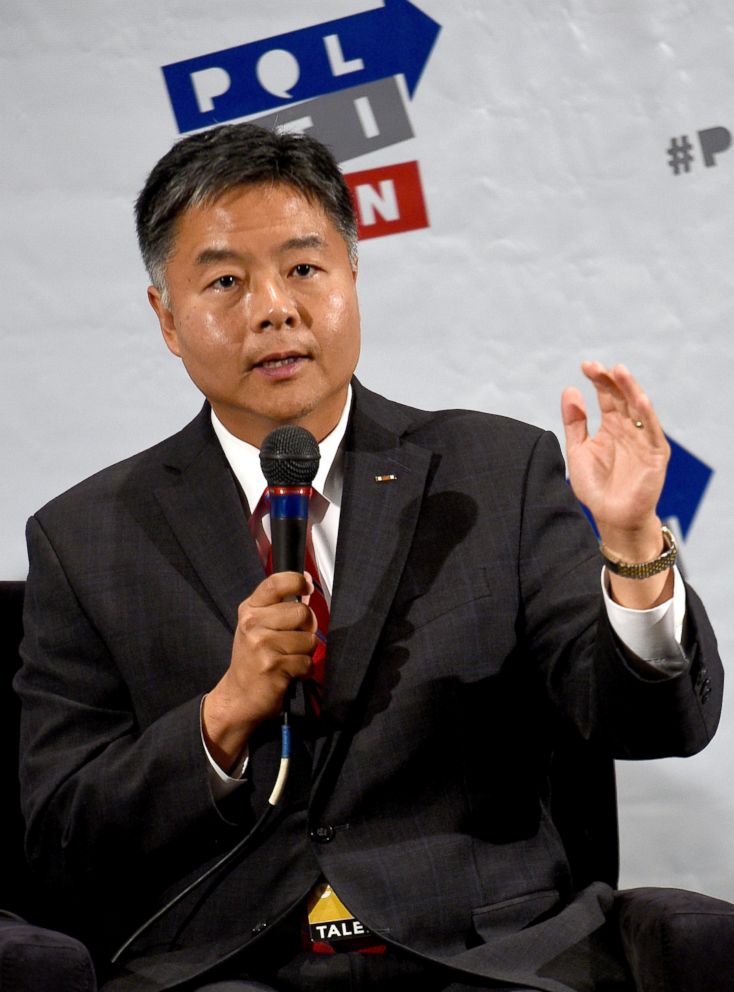 Lieu's letter followed letters from Sen. Ron Wyden, an Oregon Democrat, who wrote to the Treasury Department in February seeking records related to Torshin's involvement in the NRA. On Friday, Wyden seized the opportunity to renew his call for the release of those records.
"Today's sanctioning of Mr. Torshin is hard evidence of his deep involvement in Vladimir Putin's regime, which actively attacked our democracy in 2016," Wyden said in a statement. "Today's news increases the urgency for the Treasury Department to provide the Finance Committee with relevant documents on Mr. Torshin that I requested months ago."
During testimony before the House Intelligence Committee, Glenn Simpson, the co-founder of the investigative firm Fusion GPS, named Torshin in describing what he said were efforts by Russians to "infiltrate" the NRA.
"I would say broadly speaking, it appears that the Russian operation was designed to infiltrate conservative organizations," Simpson told investigators. "And they targeted various conservative organizations, religious and otherwise, and they seem to have made a very concerted effort to get in with the NRA."
Last month, a lawyer for the NRA told ABC News that Torshin had, indeed, donated membership dues of between $600 and $1,000 to the organization. But the lawyer, J. Steven Hart, said that was the extent of money coming from Russians.
"We have one contribution from a Russian," Steven Hart, outside counsel to the NRA, said in an interview with ABC News before Friday's sanctions announcement.
Hart said it was the "life membership payment" made by Torshin, which went to the NRA's non-profit parent organization, which is not required by law to disclose the donation. Hart added, "The donation was the person's membership dues" and was not used for election-related activities. "That was not a major donor program," he said.
NRA General Counsel John C. Frazer, in an earlier letter to Wyden said the gun-rights group accepted an undisclosed amount of foreign donations, though not for electioneering purposes.
A spokesperson for the NRA did not respond to ABC News' request for comment on Torshin's designation.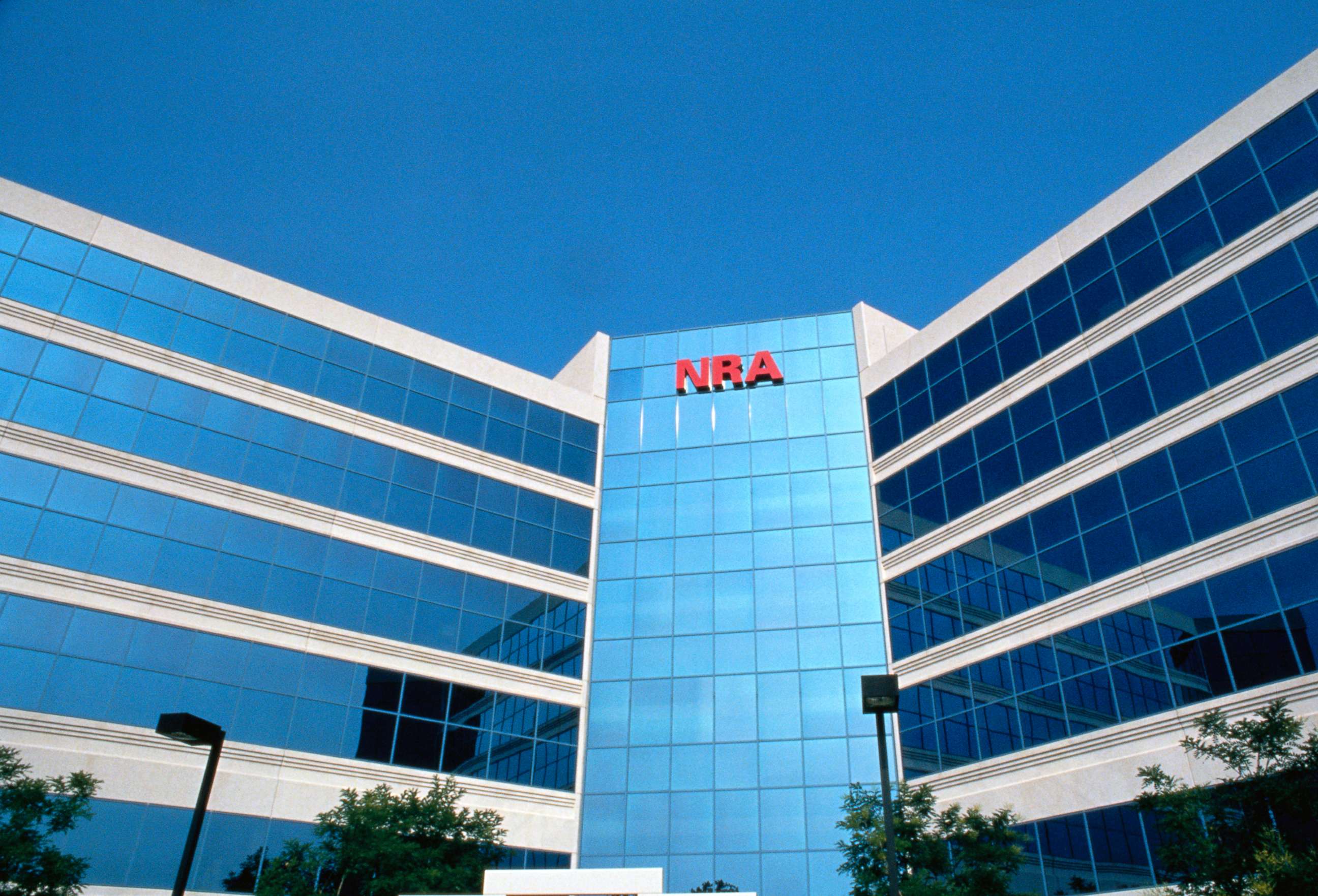 None of that is mentioned in the Treasury statement announcing the latest list of sanctions. The list is intended to single out "those who benefit from the Putin regime and play a key role in advancing Russia's malign activities," the announcement says. In all, 24 individuals and 14 companies were sanctioned, meaning their U.S. assets were frozen and their ability to interact in the international finance system will be severely hampered.
"The Russian government operates for the disproportionate benefit of oligarchs and government elites," said Treasury Secretary Steven T. Mnuchin. "The Russian government engages in a range of malign activity around the globe, including continuing to occupy Crimea and instigate violence in eastern Ukraine, supplying the Assad regime with material and weaponry as they bomb their own civilians, attempting to subvert Western democracies, and malicious cyber activities. Russian oligarchs and elites who profit from this corrupt system will no longer be insulated from the consequences of their government's destabilizing activities."
In addition to Torshin, the list includes oligarchs Oleg Deripaska and Viktor Vekselberg.
Deripaska, a prominent metals magnate who founded En+ Group, reportedly employed Trump's former campaign manager, Paul Manafort at one point, though they are said to have fallen out. Vekselberg heads the Moscow-based company, Renova. The head of the firm's U.S. subsidiary (an American citizen) contributed $35,000 to the Trump Victory committee and $250,000 to Trump's inauguration fund, according to campaign records. The Renova Group also donated between $50,000 and $100,000 to the Clinton Foundation, records show.
Commerce Secretary Wilbur Ross and one of Vekselberg's companies held large stakes in the Bank of Cyprus. During Ross's confirmation hearings, a group of six Democratic senators raised questions about the nominee's ties to Vekselberg. Vekselberg also helped fundraise for the Moscow Jewish Museum, including hosting a 2014 gala in Russia attended by Trump's daughter Ivanka and her husband, Jared Kushner.
Ilya Zaslavskiy, an Oxford-trained scholar and frequent critic of the oligarchs, told ABC News he hailed the decision to sanction the Russia oligarchs.
"Sanctioning of Vekselberg and his company Renova shows that US authorities finally - after long bipartisan pressure from Congress and anti-corruption activists - are targeting real oligarchs with actual exposure in the US," he said.
ABC News attempted to contact Vekselberg through his company, Renova Group, but received no reply.
Whether Torshin factors into any further federal probe of Russian interference is unknown. NRA officials have said they believe time will show conclusively that the organization played no part in any foreign influence effort.
"This is imaginary but details do matter eventually," Hart told ABC News. "There is no Russian influence [on the NRA]. This all comes off one report. We've been trying to be polite. How do you prove a negative?"
For Lieu, Torshin's activities provides more evidence of Russia's broad campaign to meddle in the 2016 elections.
"The Russians are very sophisticated," Lieu told ABC News. "They didn't just hack us."