Alexandria Ocasio-Cortez opens freshman orientation by leading protest at Nancy Pelosi's office
Rep. Nancy Pelosi renews pledge to resurrect climate crisis select committee.
Before she's even taken an oath of office, Rep.-elect Alexandria Ocasio-Cortez joined protesters at Nancy Pelosi's office and led a sit-in to protest climate change.
Activists stormed the lobby of Pelosi's congressional office in the Cannon House Office Building Tuesday, with hundreds more protesters lining the hallway.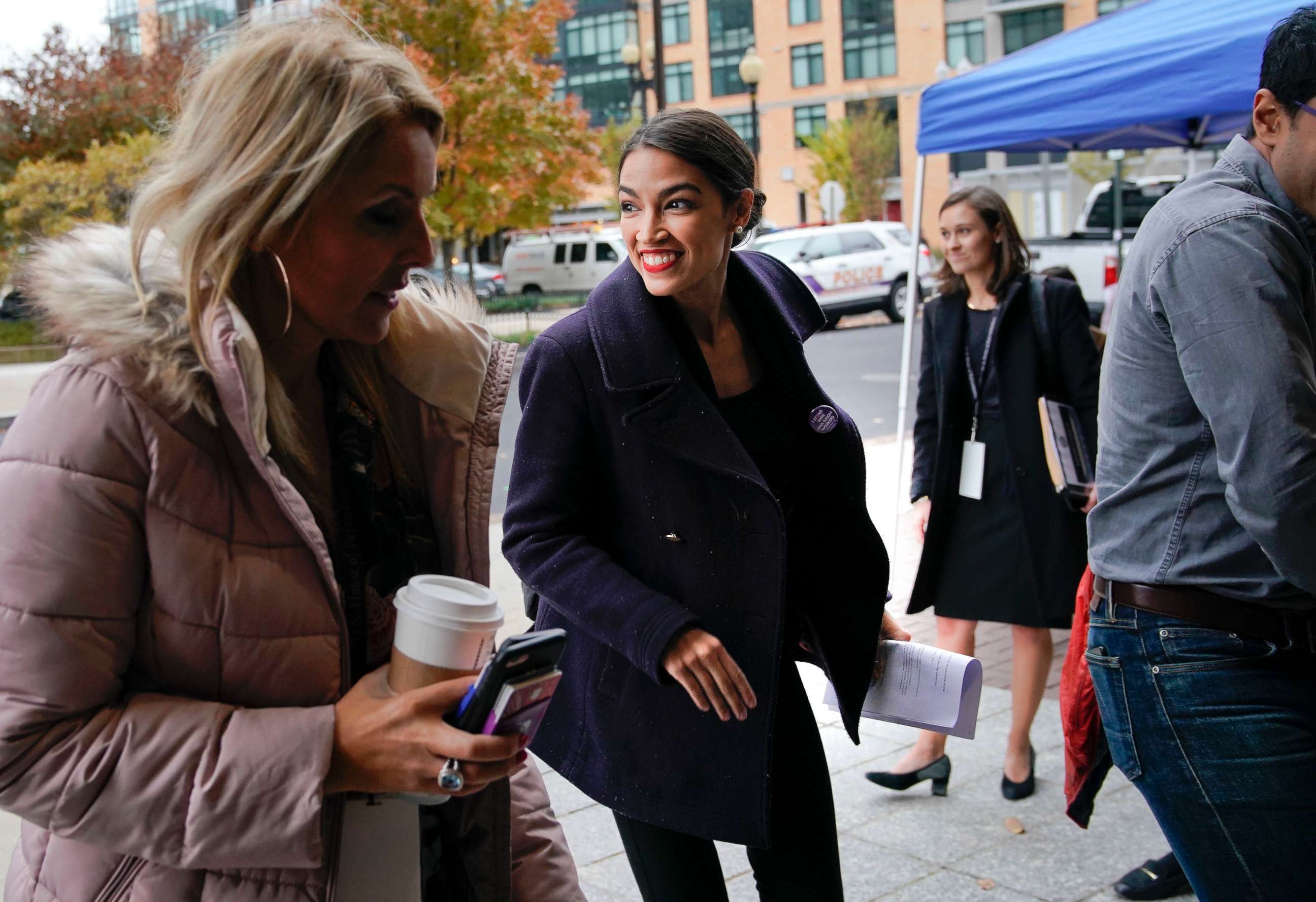 Protesters inside the lobby of Pelosi's office voluntarily left and moved a short distance into the hallway after about 45 minutes. They sat on the hallway floor and sang in unison. It then took another 45 minutes for police officers to close the hallways leading to Pelosi's office and push the crowd back away from the California Democrat's office.
Fifty-one people were arrested and charged with unlawfully demonstrating in the House office building, according to U.S. Capitol Police.
Ocasio-Cortez spoke in support of the activists and left before any arrests were made. She will be the youngest woman to take office in the history of the House of Representatives in January and shocked the Democratic Party when she defeated Rep. Joe Crowley in a New York primary earlier this year.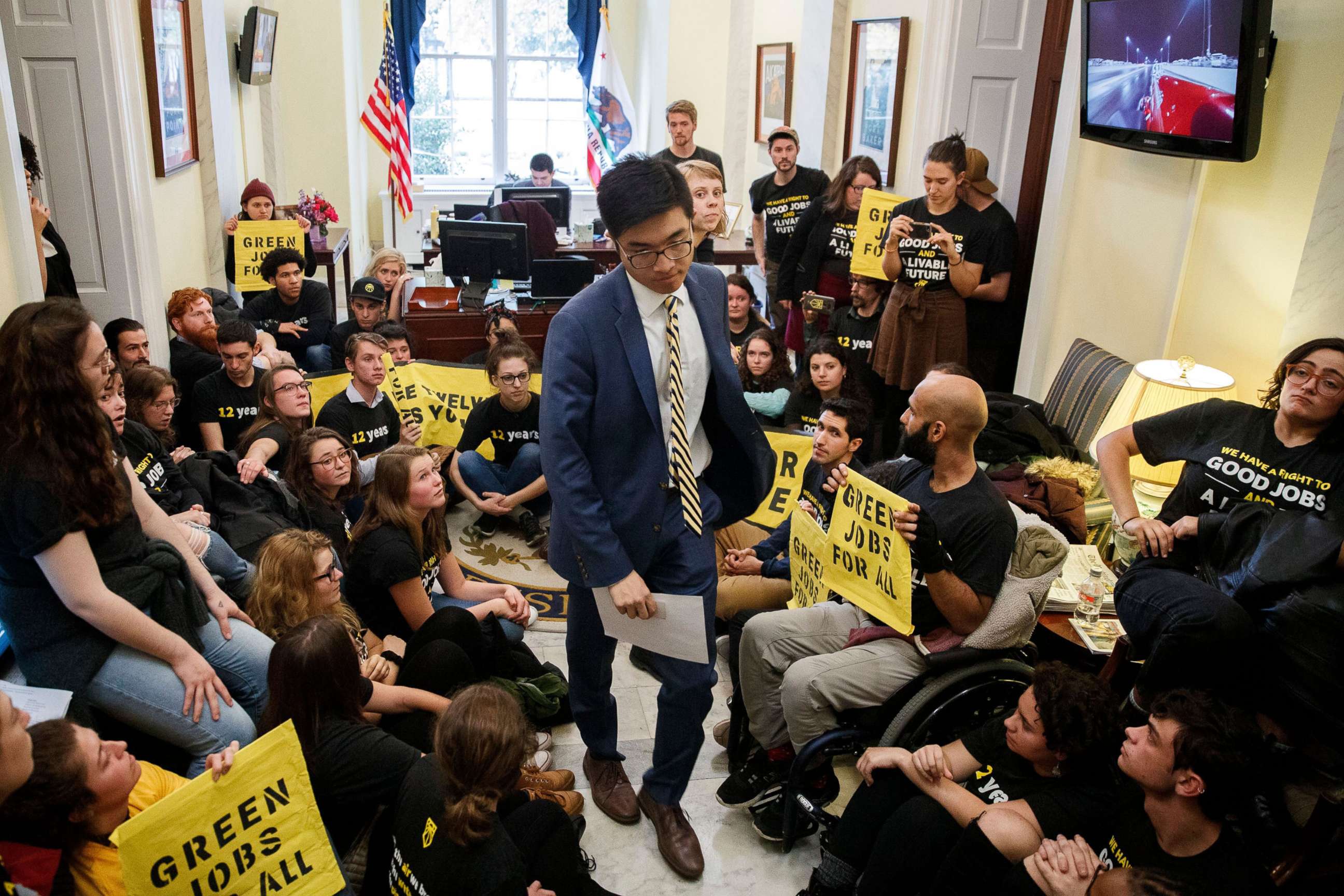 Pelosi, who is facing a test of her leadership as she builds support in her bid for House speaker, responded to the protesters by acknowledging "the energy and activism," and she restated her plans to convene a select committee on climate change.
"I have recommended to my House Democratic colleagues that we reinstate the select committee to address the climate crisis," Pelosi noted in a statement. "House Democrats ran on and won on our bold campaign for a $1 trillion investment in our infrastructure that will make our communities more resilient to the climate crisis, while creating 16 million new good-paying jobs across the country."