Aloha, Obama! First Family Arrives in Hawaii for 16-Day Vacation
President and Michelle Obama headed back to beachside home in Kailua, Oahu.
December 19, 2014, 12:11 PM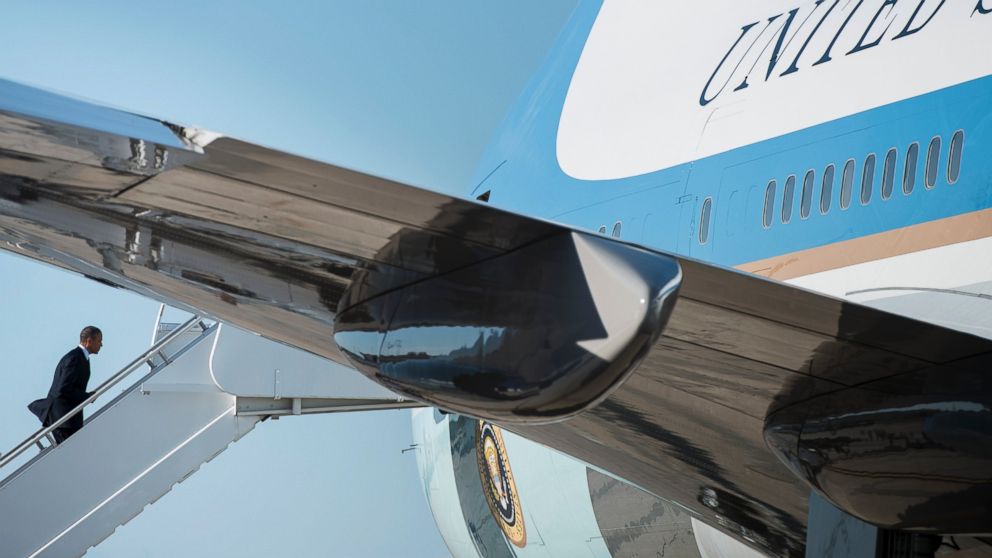 — -- Aloha, Obama family!
The president and first family have arrived in Hawaii, for a 16-day tropical vacation that's become their annual tradition over the Christmas and New Year holidays.
"My presidency is entering the fourth quarter," President Obama said at his final press conference of the year on Friday. "Going into the fourth quarter, you usually get a time-out. I am now looking forward to quiet time-out, Christmas with my family."
While there's no such thing as a work-free vacation for an American president, Obama will likely spend plenty of time soaking up the sun, snorkeling in Hanauma Bay, hiking and biking with his daughters, and enjoying the local cuisine.
He's also expected to play several rounds of golf and squeeze in a few workouts at the Marine Base Kanehoe.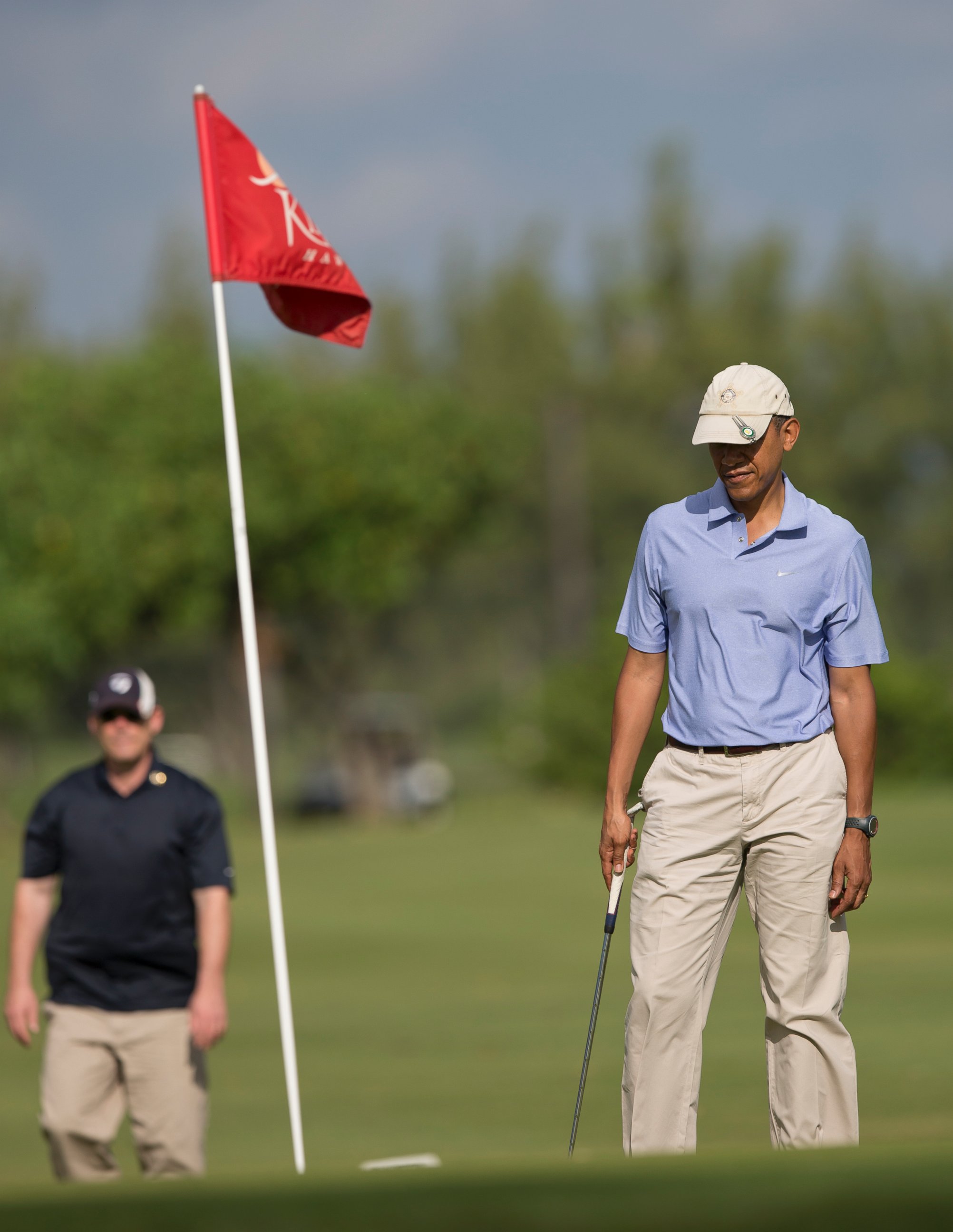 The White House says he plans to hold no public events. But as with past years, there's the possibility Obama's two-week getaway will be punctuated with breaking news around the world to which he'll need to respond.
It will be the Obamas' sixth trip to Oahu for family vacation since moving into the White House. The president has deep roots on the island, which is where he was born and spent most of his childhood.
The first family typically rents a multi-million dollar beach-side home in the town of Kailua, on the east side of the island, footing the several thousand-dollar per night bill with personal funds, the White House says.
Obama has taken fewer vacation days overall outside Washington than his predecessor, according to unofficial White House chronicler of presidential travel Mark Knoller of CBS News. While the meaning of "vacation day" is a matter of debate, by one measure, Obama had taken at least 140 days of R&R through August, per Knoller.
That compares to 533 days in George W. Bush's two terms, including trips to his Crawford, Tex., ranch; 174 by Bill Clinton; and 390 for Ronald Reagan.
The president, First Lady Michelle Obama, daughters Sasha and Malia, and dogs Sunny and Bo arrived on Air Force One just before midnight Friday. They will remain on the island until after the New Year.
"I'm going to go on vacation. Mele Kalikimaka, everybody," Obama said at the end of his press conference.