American Federation of Teachers Endorses Hillary Clinton For President
Clinton scores the first labor endorsement of the election cycle.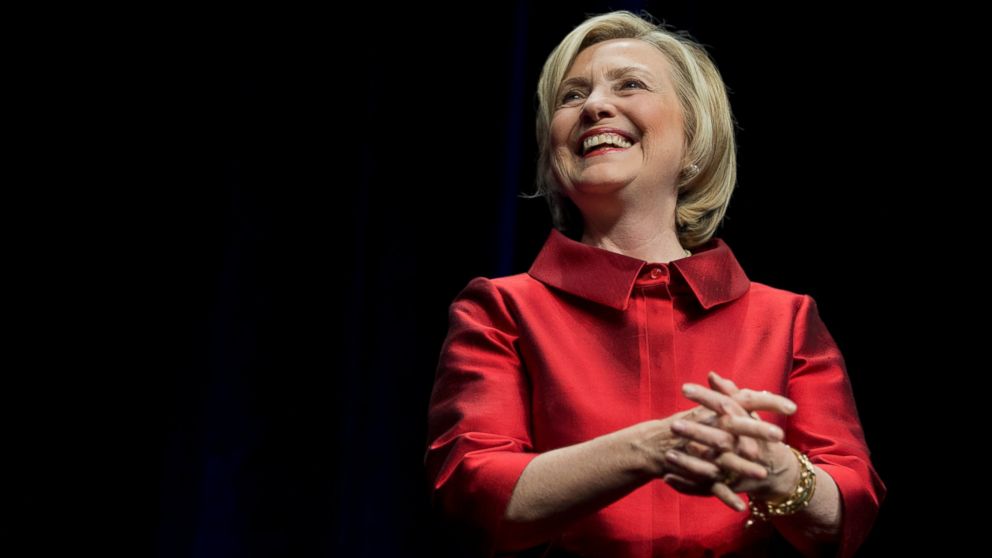 — -- Hillary Clinton has scored the first national labor endorsement of the election cycle.
The American Federation of Teachers (AFT) today chose to back Clinton in the Democratic primary for president.
"In vision, in experience and in leadership, Hillary Clinton is the champion working families need in the White House," AFT President Randi Weingarten said in a statement released this afternoon. "Hillary Clinton is a tested leader who shares our values, is supported by our members, and is prepared for a tough fight on behalf of students, families and communities."
Ahead of the endorsement, the AFT, the smaller of two national education unions, met with Clinton as well as other Democratic presidential candidates Bernie Sanders and Martin O'Malley.
Their ultimate decision to back Clinton is not a surprise.
The union endorsed Clinton over then-Senator Barack Obama during the 2008 presidential primary, and Weingarten is a longtime Clinton supporter, who helped Ready for Hillary, the super PAC that raised money for Clinton ahead of her official presidential announcement.
Today, the AFT pointed to Clinton's efforts as first lady and as a senator to expand access to early childhood education and quality healthcare, as well as her efforts at secretary of state to promote LGBT rights, in explaining why they chose to endorse Clinton over O'Malley and Sanders. They also noted that Clinton was a product of public schools herself.
In a statement, Clinton responded to the endorsement, saying she is "honored" to have the group's support and "proud to stand with them to unleash the potential of every American."
The American Federation of Teachers represents 1.6 million education professionals across the country.
The group says they expect to make more than 1 million phone calls and knock on more than 500,000 doors on behalf of Clinton before November 2016.