— -- Controversial former Arizona Sheriff Joe Arpaio is "strongly considering" mounting a bid for the U.S. Senate in 2018, he told ABC News Thursday.
Arpaio, 85, was pardoned by President Donald Trump in August after being found guilty in July on criminal contempt charges stemming from his refusal to stop imprisoning suspected undocumented immigrants.
The former sheriff of Maricopa County said he has not spoken with the president about his thoughts of running for the Senate, but added, "if I run, I'm running for him."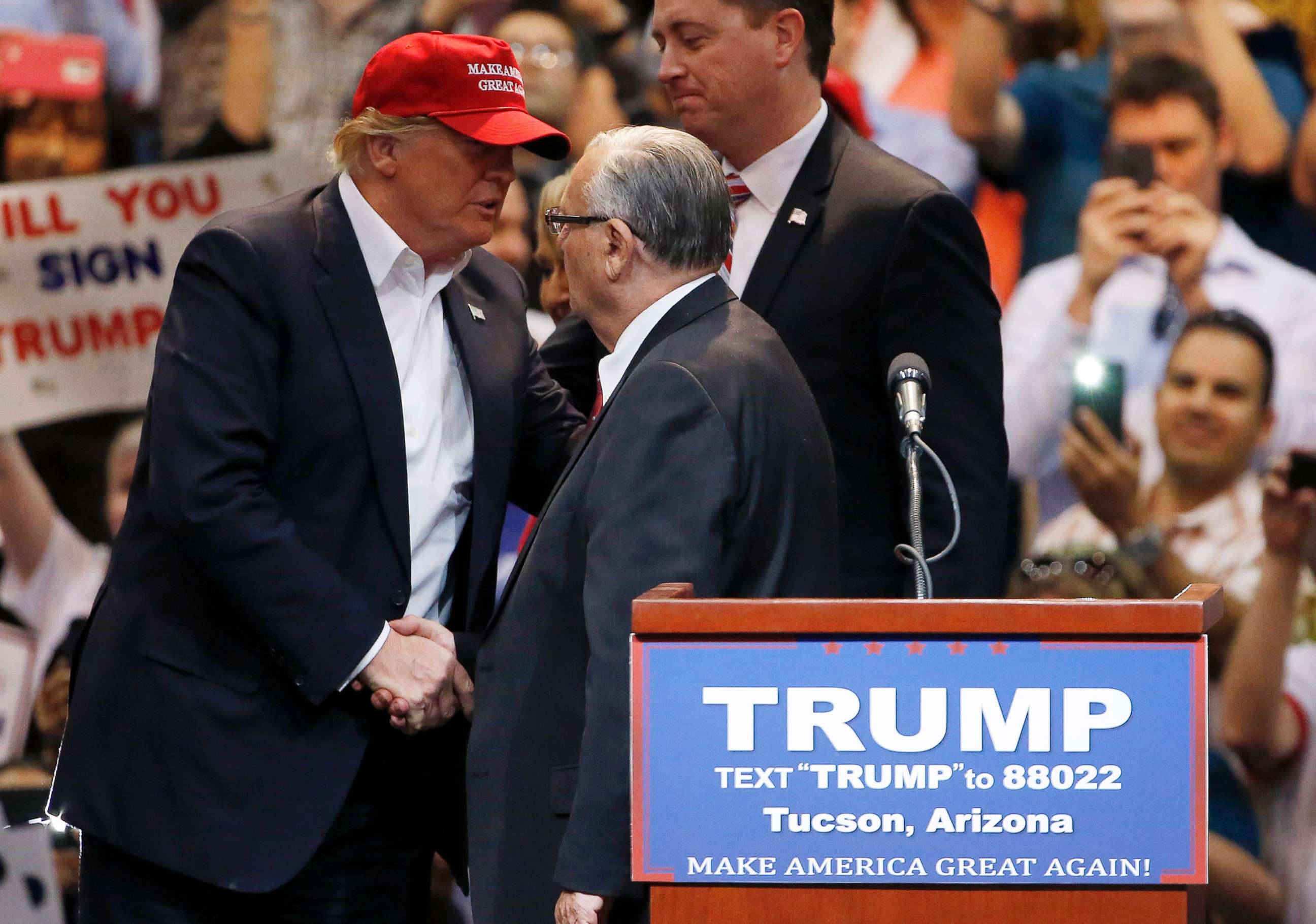 Known for his hardline stance on immigration issues and his claim that former President Barack Obama's birth certificate was fraudulent, Arpaio was an early supporter of President Trump's 2016 presidential campaign, endorsing him in January of 2016 well before he had secured the Republican Party's nomination.
And the praise was reciprocal: As a candidate, Trump made immigration a central fixture of his campaign with his promise to build a southern border wall and frequently touted Arpaio's endorsement as evidence of his relative toughness of immigration issues.
"[Arpaio] is the best. So he endorsed Donald Trump and that means that my plan is the best, my plan is the strongest," Trump said of Arpaio at a 2016 campaign rally in Oklahoma City.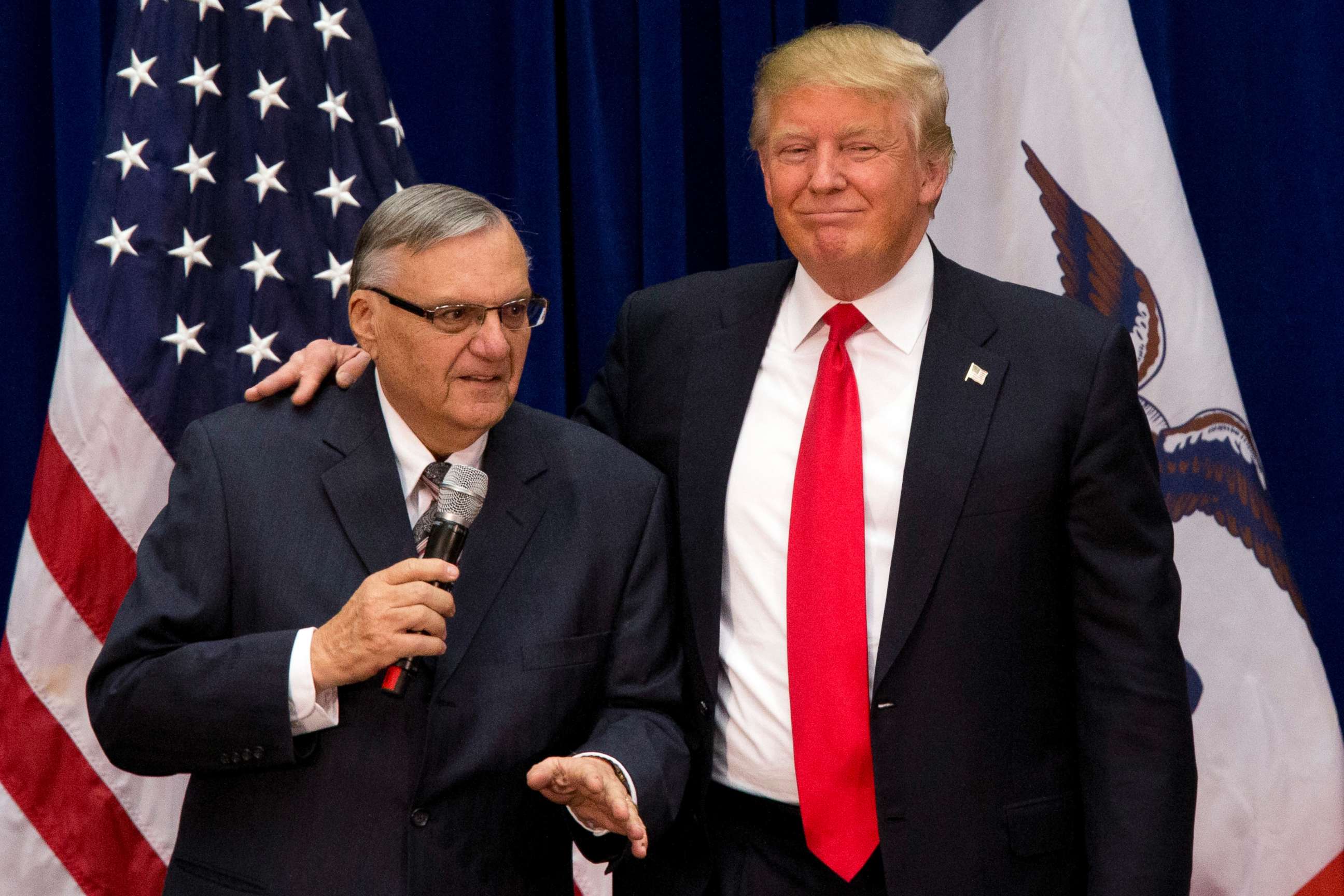 Arpaio declined to say whether any national political operatives have reached out to him about a potential candidacy but said he did meet with former White House chief strategist Steve Bannon within the last month. But he said he did not share his thoughts on running for office with Bannon, and insisted that the decision to run or not will be his own. He added that he will make his intentions known shortly after the New Year.