After a private meeting with students from Stoneman Douglas High School, the location of a mass shooting that left 17 people dead and 14 people injured, Education Secretary Betsy DeVos said the Trump administration is "committed to not only listening, but action" on school safety.
"It was, as I said, a sobering and inspiring moment," DeVos told reporters after her visit to campus. The students "have a lot of very important and worthwhile things to say."
DeVos — who just weeks ago suggested states have "the option and the opportunity" to arm teachers — on Wednesday said "arming teachers is an oversimplification and a mischaracterization, really."
Any school personnel deputized to carry weapons would have "lots and lots of training," she noted. And while bearing arms could be an "option" for certain highly-trained school personnel, it's "certainly not one that needs to be required or mandated for every community," she added.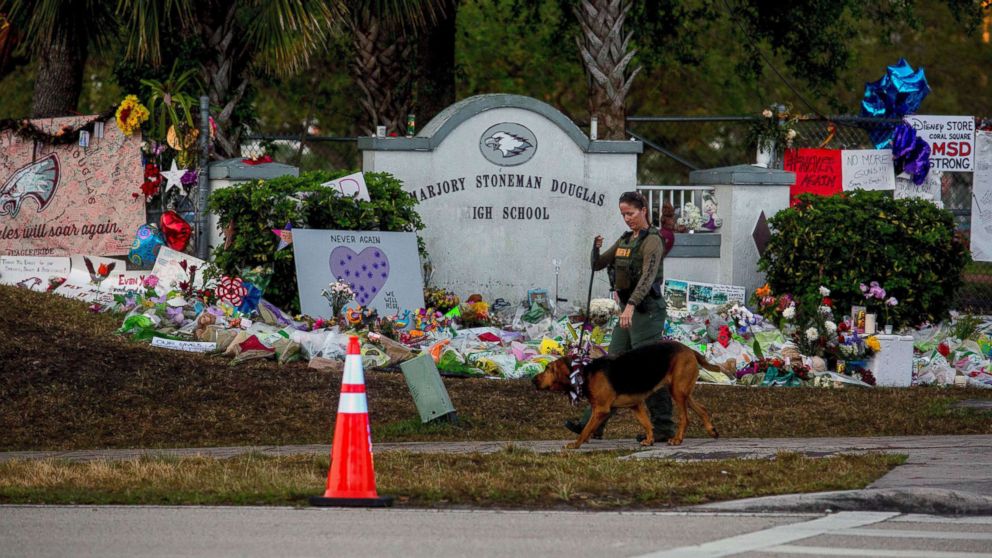 Federal lawmakers and state and local authorities should "continue pushing forward" on safety measures that have broad support, DeVos said.
Some students pushed back.
Emma Gonzalez, the Stoneman Douglas senior who made a passionate plea for gun control laws at a Florida rally following the shooting, lashed out upon hearing the news of DeVos' visit:
Other students urged DeVos to act.