— -- The stakes are high for Donald Trump ahead of his speech today to a leading pro-Israel advocacy group, given his eyebrow-raising comments in the past about his relationship with Israel and Jewish voters in America.
The real estate mogul has repeatedly said he would be "the best thing that could ever happen to Israel," but some of his other statements have sowed considerable doubt.
A clear sign of distress came this weekend when the Anti-Defamation League announced that it would redirect all of Trump's donations previously accepted by the Jewish civil rights-human relations organization, citing the "stereotyping and scapegoating that have been injected into this political season," the group's CEO Jonathan Greenblatt said.
But as Trump's speech to the American Israel Public Affairs Committee (AIPAC) approaches, the ADL's decision to redirect the $56,000 in donations is only one example of that community's growing suspicion of the GOP presidential front-runner. A group of rabbis and Jewish leaders have also announced plans to protest Trump's speech by either skipping it or leaving after the real estate mogul is introduced.
Here are examples of Trump's comments that have contributed to the Jewish community's problematic perception of the New York billionaire.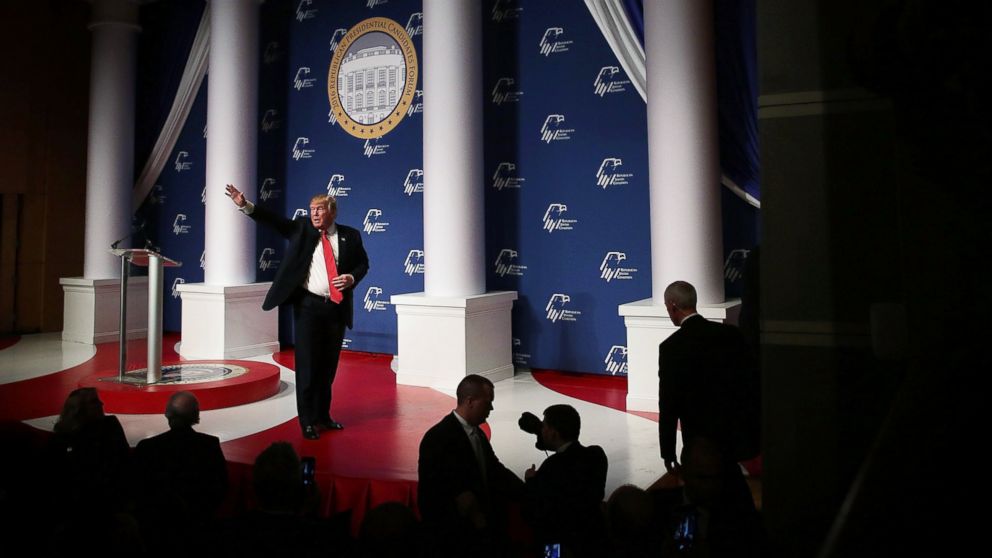 Perceived Anti-Semitic Stereotypes
One of the first jarring moments came in December when Trump, a Christian, addressed the Republican Jewish Coalition and likened himself to the Jewish businessmen in the room, saying, "I'm a negotiator, like you folks."
While he did receive applause when he said the room was filled with more people who had renegotiated deals than any other group he had addressed, the response was less positive when he went on to predict why he wouldn't receive the group's support.
"You're not going to support me because I don't want your money," Trump said.
"You don't want to give me money and that's OK. You want to control your own politician, that's fine. ... I understand: five months ago, I was with you. Who is better than me?"
Elliott Abrams, a senior fellow for Middle Eastern studies at the Council on Foreign Relations, told ABC News that such remarks "made a lot of people nervous, first because he made what many viewed as an anti-Semitic joke about how all the Jews were in business ... [and] he didn't seem to know the issues."
After the speech, the Anti-Defamation League's Greenblatt released a statement acknowledging the perceived insensitive comments but saying Trump likely did not mean to cause offense.
"After having carefully reviewed the speech, we do not believe that it was Donald Trump's intention to evoke anti-Semitic stereotypes," Greenblatt's statement said.
"In this case he is speaking to a group of Jewish Republicans, a significant portion of whom are business people. We do not believe he intended his comments regarding negotiations and money to relate specifically to their Jewishness, but we understand that they could be interpreted that way."
Greenblatt's stance appears to have hardened in the subsequent months, however, resulting in the redirection of Trump's past contributions.
Nazism and the Holocaust on the Campaign Trail
While Trump has said that likening him to Adolf Hitler, as some have done, is "terrible," some people continue to repeat the comparison.
Anne Frank's stepsister Eva Schloss wrote a column for Newsweek saying that Trump is mimicking the infamous Nazi leader by inciting racism.
"If Donald Trump became the next president of the U.S. it would be a complete disaster," she wrote in January.
Trump has denied that he is racist.
Offending Other Ethnic Groups
The ADL has previously condemned Trump's use of what it calls "hate speech and stereotyping" against other groups.
"Donald Trump's hate speech against immigrants is highly inappropriate and we join with the voices of many others around the country who have condemned his offensive remarks," national ADL director Abraham Foxman said in a statement released in June.
They highlighted his comments about some Mexican immigrants being "rapists," which Trump first said when he announced his candidacy in June.
"They're bringing drugs. They're bringing crime. They're rapists. And some, I assume, are good people," Trump said at the time.
The ADL noted that Trump was one of "several" figures who had been "demonizing immigrants in the last few weeks."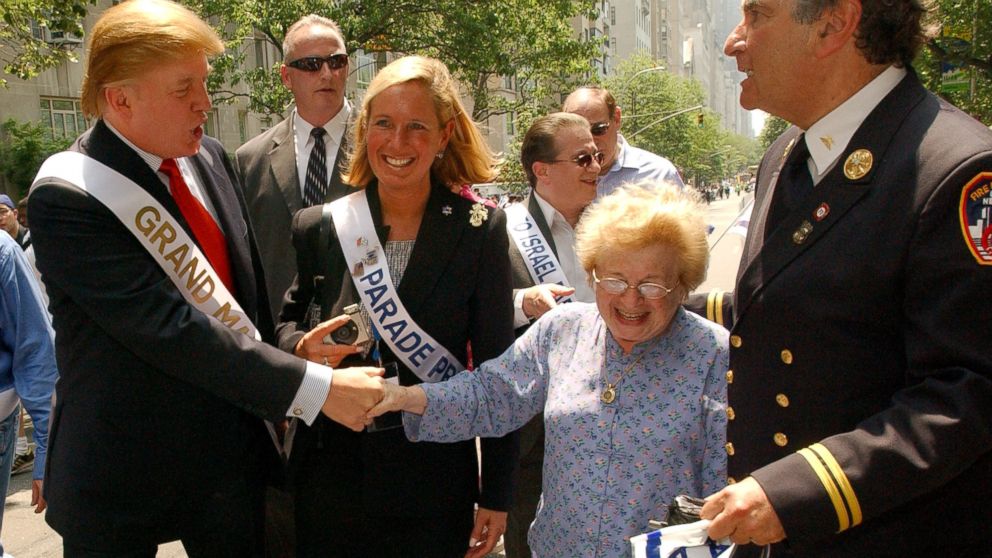 His Self-Proclaimed Pro-Israel Credentials
During the most recent Republican presidential debate March 10, Trump boasted about his familial connections to Judaism and longstanding financial connections to Israel.
He noted that his daughter Ivanka and son-in-law Jared Kushner are Jewish, along with their children, and brought up the time in 2004 when he was asked to be the grand marshal of the Israeli Day Parade in New York City.
He went on to explain that even though he has repeated many times how pro-Israel he is, from a negotiating standpoint, it would be better for him to appear "somewhat neutral... so that we can maybe get a deal done."
Hillary Clinton used such comments as part of a thinly veiled knock at Trump during her speech to AIPAC this morning, saying: "We need steady hands, not a president who says he's neutral on Monday, pro-Israel on Tuesday and who knows what on Wednesday, because everything's negotiable."
Abrams, the Council on Foreign Relations senior who supports Sen. Ted Cruz, said AIPAC supporters are likely looking for Trump to give foreign policy specifics and an understanding of the issues facing Israel.
"Off-the-cuff remarks ... are not going to cut it," Abrams said, noting that if he tries to wing it, such comments will "probably going to be booed."