— -- When a major hurricane hits during presidential election season, the candidates have an opportunity to demonstrate their leadership skills at a time of crisis. Now as Hurricane Matthew barrels up the Atlantic Coast, Democratic nominee Hillary Clinton and Republican nominee Donald Trump have each offered their support for residents in the areas affected.
Hurricane Matthew could -- like some previous major storms including Sandy, Andrew and Frances -- play a role in presidential politics. Here's a look back:
SANDY, 2012: Who could forget the image of New Jersey Gov. Chris Christie's embrace of President Obama in the aftermath of Superstorm Sandy? The Republican governor, a surrogate for GOP nominee Mitt Romney, appeared to put partisan politics aside to welcome the support and assistance of the federal government. Obama came off looking strong and capable at a moment of great fear and need up and down the East Coast. It was a presidential moment that Romney just couldn't replicate. That same year, Hurricane Isaac put a damper on the early part of the Republican National Convention in Tampa.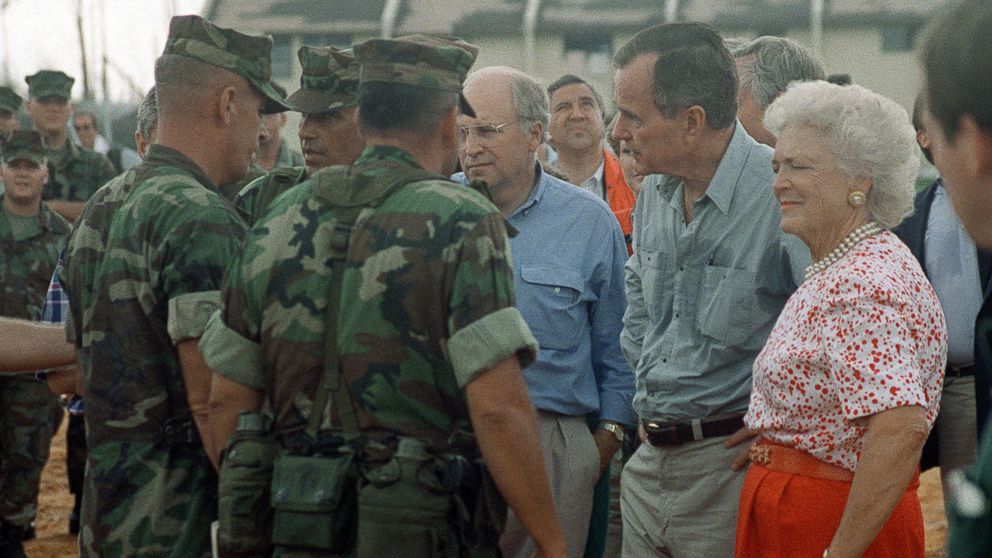 ANDREW, 1992: A hurricane in this election had the opposite effect for sitting president George H.W. Bush than Sandy had for Obama. As the Category 5 Hurricane Andrew plowed into Florida, the nation's voters may have gotten the impression that President Bush was concerned more with campaigning than with helping the Sunshine State. Support from FEMA was seen as being late and insufficient. George H.W. Bush went on to win Florida, but to lose his reelection to Bill Clinton.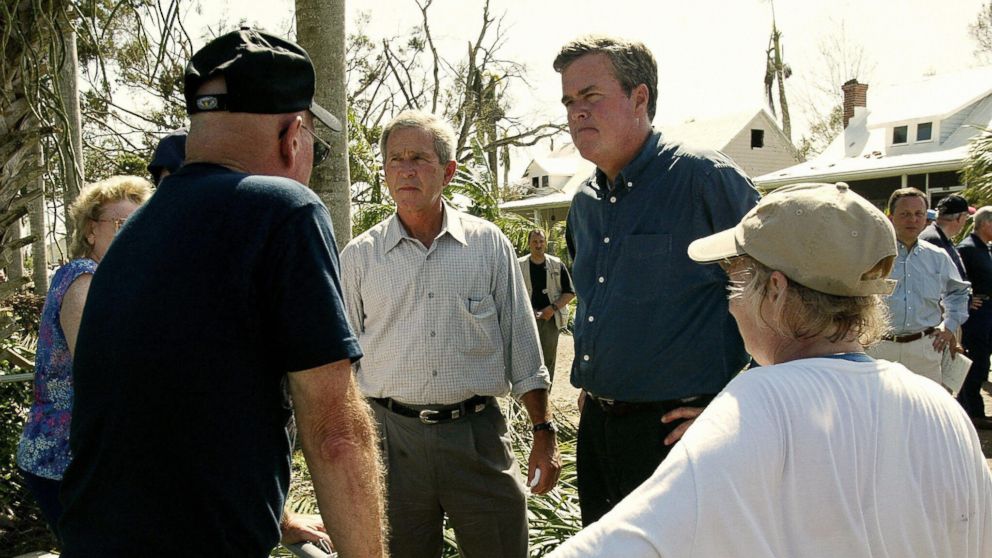 FRANCES AND CHARLEY, 2004: After two hurricanes hit Florida in September, President George W. Bush flew in on an helicopter to tour the devastation left by Frances and Charley. The president and his brother, Florida Gov. Jeb Bush, visited the damaged areas in a state that Bush had barely won four years earlier in a vote recount. President Bush was able to pledge billions in federal aid to Florida and on Election Day in November, he won this critical battleground state. The campaign of Democratic challenger John Kerry meanwhile was forced to stand back or risk looking like it was trying to capitalize off the storm. The next year, however, Bush's response to Hurricane Katrina in New Orleans was widely criticized. He delayed visiting affected states along the Gulf Coast, and his perceived aloofness at a time of national crisis significantly damaged his administration's legacy and negatively affected Republican races.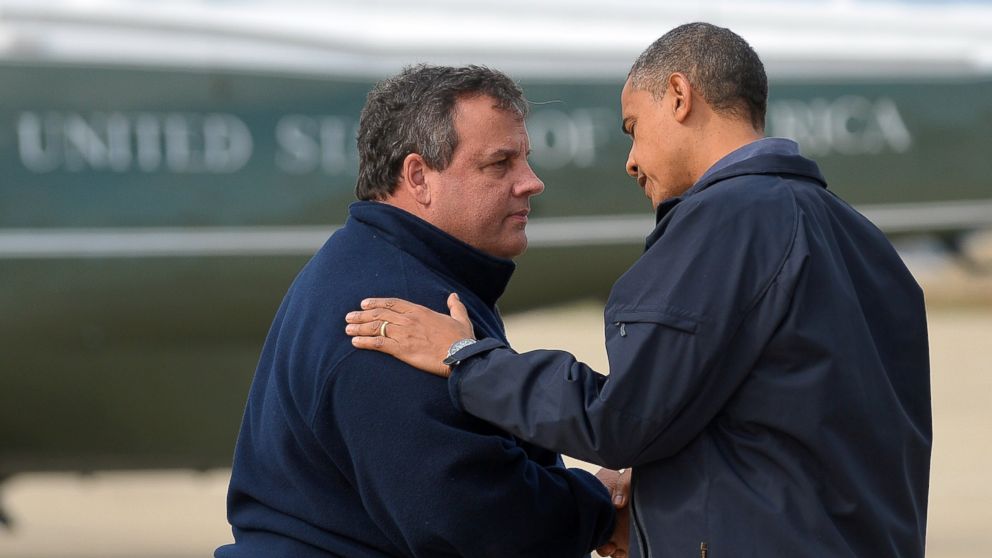 GUSTAV, 2008: Hurricane Gustav rolled into Louisiana at the same time the Republican National Convention was underway in St. Paul, Minnesota. The storm led to a pause on the first day of the convention, but it also served as a reminder to both party's presidential campaigns -- and to voters -- of the mismanaged federal response to Hurricane Katrina. Both Republican nominee John McCain and Democratic hopeful Barack Obama campaigned cautiously at the time of the storm, both acutely aware of the public's sensitivity to how politics may have affected the government's response to Katrina.