— -- With the first family in tow, President Obama jetted off for a two-week vacation in Martha's Vineyard, Massachusetts, over the weekend.  Meanwhile, Bill and Hillary Clinton decamped for their rental home in the Hamptons last week.
Yes, there are political points to be scored here – Could the Clinton's pricey vacation alienate some voters in 2016 especially with Hillary Clinton's "dead broke" comment still resonating? Does the president's penchant for golf suggest he's taking his eye off pressing international and domestic matters? (Sen. Ted Cruz seems to think so).
But, as long as we're in a scoring mood, here's the really important question: who's got it better this summer – the Obamas or the Clintons?
Property Value
This one's an easy call. The Obama's vacation pad is worth an eye-popping $12 million. But the Clinton's rental, reportedly worth around $18 million, leaves the Obamas in the dust. (The Clintons are reportedly paying $100,000 for their summer stay.)
Point: Clintons
Size
The Clintons will enjoy a seven-bedroom, seven-and-a-half-bath home. That puts them neck-in-neck with the Obamas, who will spend their vacation in a seven-bedroom, eight-bathroom residence. When it comes to acreage though, the Obamas win hands down. Their place is set on 10.11 acres, while the Clinton's property is a paltry 1.39 acres (okay, maybe paltry is a bit harsh).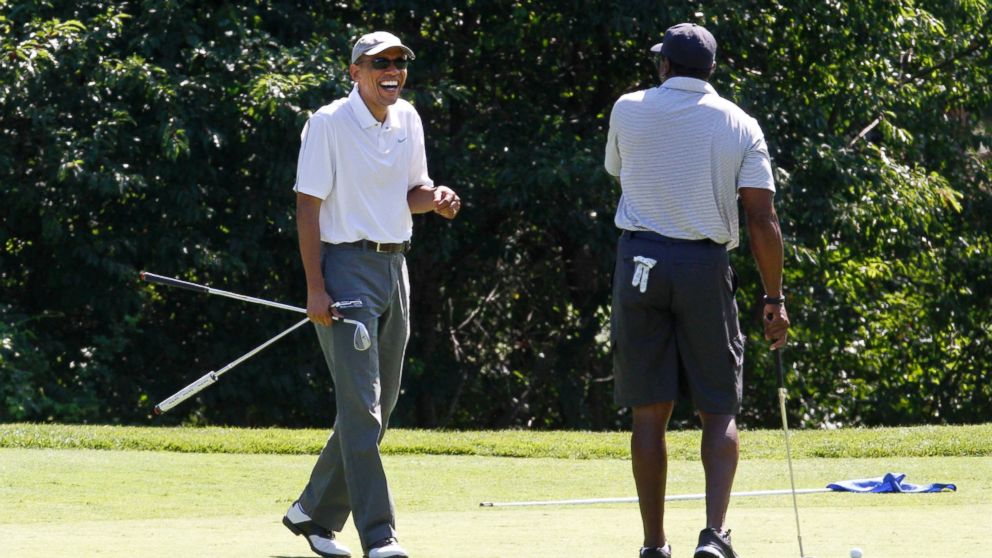 Point: Obamas
At final tally, the Obamas took the edge, with four points to the Clinton's three. Game set match.