— -- Bernie Sanders probably isn't excited about the next few primaries.
The Vermont senator has been outspoken in his criticism of closed primaries, which is the requirement for four of the five states set to open their polls on Tuesday morning.
Closed primaries allow only voters who are registered for a particular party to vote in that party's primary.
Each state differs on the exact dates, but New York, which held its primary on Tuesday, is known to have some of the earliest deadlines. What the closed primary rules meant practically in New York is that if a person were registered in another party or with no party affiliation, they would have had to switch to the Democratic Party months in advance to vote for Sanders in the primary. (New voters who were not previously registered at all had until late March to register.)
Critics, including Sanders, argue that because the registration deadlines for some of these states fall months before the primary vote, it effectively bans independents or others hoping to vote in the Democratic primary from participating.
At a Sanders event in New York City's Washington Square Park last Friday, Victoria Toloza, 19, lamented the state's system that she believes makes it harder for people to vote.
"It limits the choices people have," Toloza said.
Many Republicans might have voted for Sanders, too, given their field of candidates, she added.
Sanders' concern may stem from his being elected to the Senate as an independent after being a registered Independent since 1979, two years before he became the mayor of Burlington, Vermont. That all changed shortly before he announced his candidacy for president, in the Democratic primary, but Sanders still has strong support among independents.
One the other side of the aisle, Republicans have also been effected by closed primaries: two of Donald Trump's children were unable to vote for their father in the New York primary because they didn't change their party affiliation in time.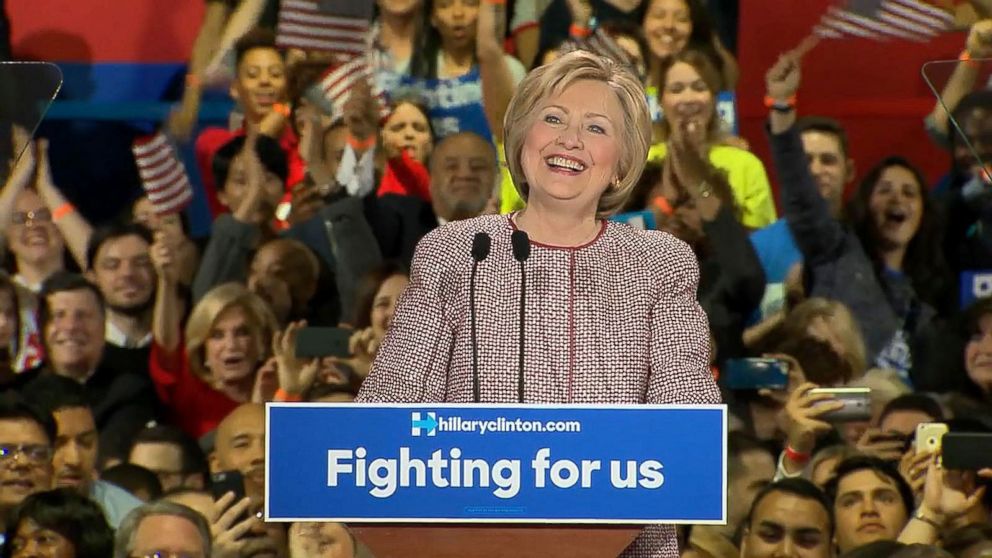 While Sanders has won in caucuses, which are all closed, Clinton has won every state so far that's held a closed primary, so Tuesday would suggest an opportunity for her to increase her lead and make it virtually impossible for Sanders to catch her.
"Voters who identify as Democrats prefer Clinton and they make up a larger share of the vote in closed primaries," David Karol, a political scientist at the University of Maryland, said.
Four of the five Tuesday primaries -- Maryland, Delaware, Pennsylvania and Connecticut – will be closed.
On the night this week when Clinton won the New York primary, which was closed and had one of the earliest registration dates in the country, Sanders complained that independents had no chance to have their voices heard.
"If you can believe this, in New York State today, about 27 percent of those voters are can't participate in the Republican or Democratic primaries because they have chosen to list themselves as independents," Sanders said at an event in Pennsylvania Tuesday.
"That is wrong. Almost 3 million people can't vote in that state today and that has to change in future elections."
ABC News' Alana Abramson contributed to this report.