Sen. Bernie Sanders, I-Vt., has announced he's running for president in the 2020 election, but his close friends and allies told ABC News that his recent handling of scrutiny over his management skills have put him in a safer and stronger place for a second presidential run.
Interested in
Bernie Sanders?
Add Bernie Sanders as an interest to stay up to date on the latest Bernie Sanders news, video, and analysis from ABC News.
A former female staffer for Sanders accused Robert Becker, the Vermont senator's former top advisor during the 2016 campaign, of forcefully kissing her without consent. Becker denied the allegations, but both The New York Times and Politico published stories about them as well as other alleged misconduct.
"The allegations that I have heard, that you have heard, speak to unacceptable behavior that must not be tolerated in any campaign, or in any workplace in our country," Sanders said in an apology. "To the women in our campaign who were harassed or mistreated, I apologize."
A vocal Trump critic who has focused his long political career on health care, equitable wages, climate change and taking on big corporations, Sanders would be one of the most well-known presidential candidates in a field with relatively lower-profile candidates if he runs in 2020.
"I would not be honest with you if I did not say that I am thinking of that," Sanders said on ABC's The View. "Also, there are other great candidates out there, many of them personal friends of mine. I think what is more important right now is that Trump be defeated, his hateful rhetoric and his divisiveness, and that we come together as a nation respectfully."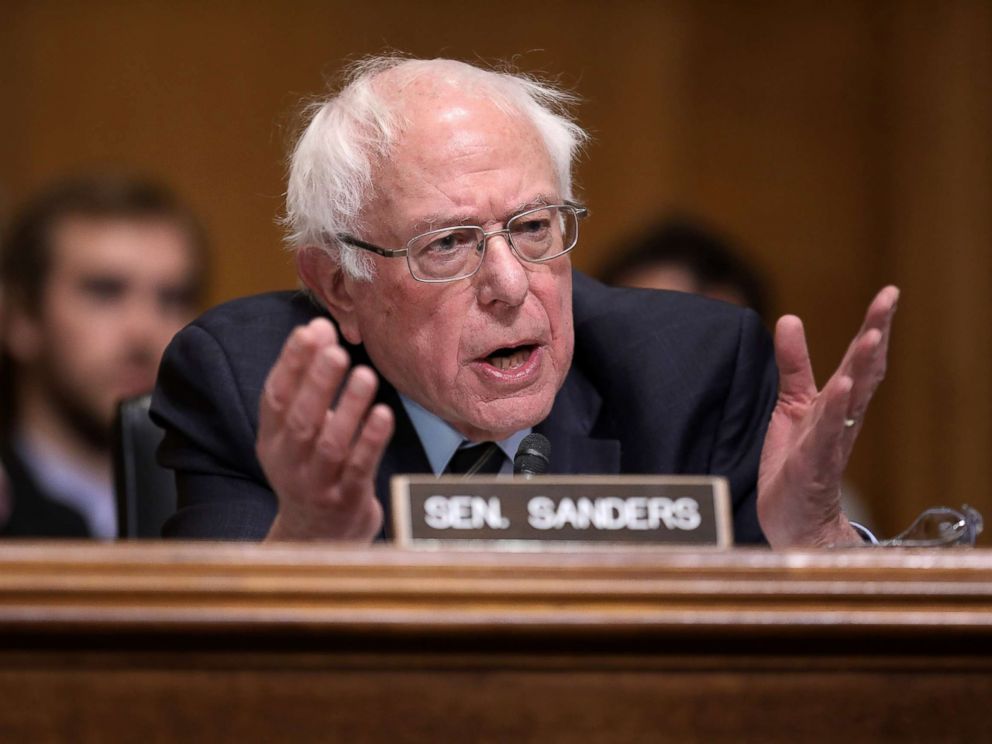 Here's what you need to know:
Party: Independent
Date of Birth: Sept. 8, 1941
Age: 77
Birthplace: Brooklyn, Kings County, N.Y.
Family: Wife Jane O'Meara Sanders, four children and seven grandchildren
Education: B.S., University of Chicago (1964)
What he does now: U.S. senator from Vermont (2007-present)
What he used to do: U.S. Representative for Vermont's at-large congressional district (1991-2007); Mayor of Burlington, Vermont (1981-1989); faculty, Hamilton College (1990); faculty, Harvard University (1989)
Key life/career moments:
In 2014, Sanders passed legislation reforming the veterans' health care system.
Sanders ran unsuccessfully as a Liberty Union Party candidate for U.S. Senate in 1972 and 1974.
He was also unsuccessful running as an independent candidate for governor of Vermont in 1972, 1976 and 1986.
Sanders ran unsuccessfully against Hilary Clinton for the Democratic presidential nomination in 2016.
What you might not know about him:
Sanders is the longest serving independent member of Congress in U.S. history, according to his official website.
He was elected as mayor of Burlington, Vermont, by 10 votes in 1981.
After graduating from the University of Chicago, Sanders worked as a carpenter and a documentary filmmaker in Vermont, according to his campaign support website.
He briefly attended Brooklyn College from 1959 to 1960.