Sen. Bernie Sanders, I-Vt., announced his 2020 presidential bid on Feb. 19 following a close race to secure the Democratic nomination in 2016. He fell short to Hillary Clinton, but in the 2020 cycle was one of the most well-known presidential candidates in the crowded Democratic field.
Out of the running: On April 8, Sanders suspended his campaign amid the novel coronavirus pandemic that has roiled the 2020 election cycle.
Name: Bernie Sanders
Party: Independent
Date of birth: Sept. 8, 1941
Hometown: Brooklyn, Kings County, New York
Family: Wife Jane O'Meara Sanders, four children and seven grandchildren
Education: He earned a B.A. in political science from the University of Chicago (1964)
What he does now: Sanders has been a U.S. Senator from Vermont since 2007.
What he used to do: Sanders served as a U.S. Representative for Vermont's at-large congressional district from 1991-2007. Prior to serving in Congress, he was mayor of Burlington, Vermont, from 1981 to 1989 and was a faculty member at Hamilton College in 1990 and a faculty member at Harvard University in 1989.
Key life/career moments:
In 2014, Sanders passed legislation reforming the veterans' health care system.
Sanders ran unsuccessfully as a Liberty Union Party candidate for U.S. Senate in 1972 and 1974.
He was also unsuccessful running as an independent candidate for governor of Vermont in 1972, 1976 and 1986.
Sanders ran unsuccessfully against Hillary Clinton for the Democratic presidential nomination in 2016.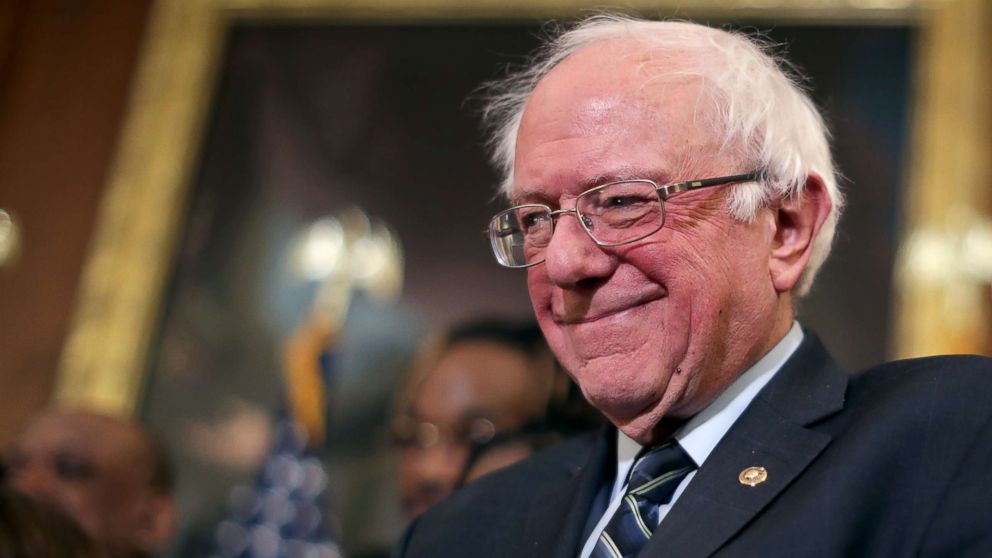 Where he stands on some of the issues:
Sanders has been the chief proponent of Medicare for all. His signature plan would establish a single-payer system and eliminate private insurance.
In June, Sanders unveiled a plan to cancel $1.6 trillion in student loan debt and to make all public colleges and trade schools tuition free.
The senator is also a proponent of raising the federal minimum wage to $15 per hour.
Fundraising:
During the second fundraising quarter, Sanders raised $18 million setting him behind South Bend, Indiana, Mayor Pete Buttigieg, former Vice President Joe Biden and Massachusetts Sen. Elizabeth Warren. Sanders ended the second quarter with more than $27 million cash on hand, aided by a $7.6 million transfer from his prior campaign.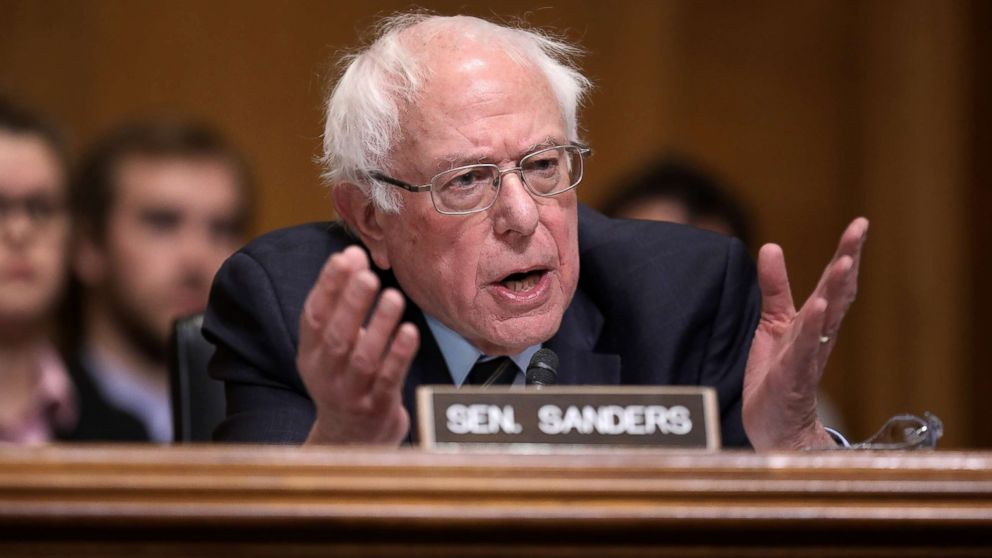 What you might not know about him:
Sanders is the longest serving independent member of Congress in U.S. history, according to his official website.
He was elected as mayor of Burlington, Vermont, by 10 votes in 1981.
In the 1960s, Sanders volunteered on a kibbutz, or communal settlement, in Israel.
After graduating from the University of Chicago, Sanders worked as a carpenter and a documentary filmmaker in Vermont, according to his campaign support website.
He briefly attended Brooklyn College from 1959 to 1960.