ABC News projects Vermont Sen. Bernie Sanders will win the Oklahoma Democratic primary and here's a breakdown of how the Democratic presidential candidate did it.
While women made up the majority of voters (54 percent), Sanders beat Clinton by more than 20 points among men, enough to give him the edge.
Similarly, despite three-quarters of voters favoring political experience over an outsider, Sanders won by a huge margin among outsider voters.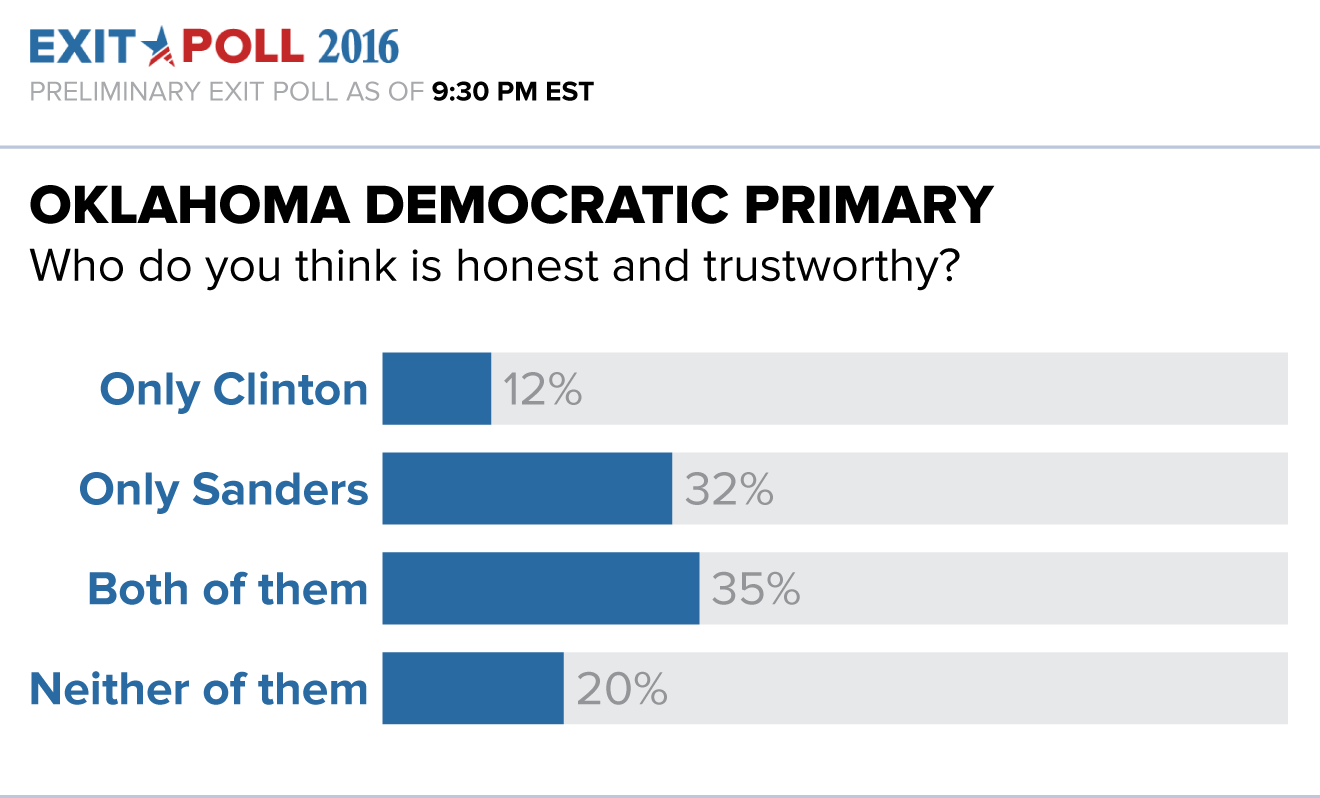 The pattern is similar for mainline Democrats vs. independents. Independents, while just a quarter of the electorate, went so overwhelmingly for Sanders that it canceled out Clinton's lead among mainline Democrats.
Nearly three-quarters of voters in Oklahoma were white, and they voted for Sanders by a double-digit margin.
The Vermont senator got the backing of three-quarters of voters under the age of 45. Even though older voters made up two-thirds of the electorate, Clinton's advantage in this group was not enough.
As in most other states, honesty and trustworthiness were a problem for Clinton in Oklahoma. However far fewer said she was honest and trustworthy than said the same about Sanders. And among the three in 10 voters most focused on honesty, Sanders beat Clinton by more than 3-1.
Sanders also won by more than 2-1 among those who value empathy ("cares about people like me"), another three in 10 voters in the Sooner State. Clinton won among those focused on experience and electability, but they made up fewer than four in 10 voters combined.