— -- Secretary of Education Betsy DeVos teamed up with Ivanka Trump on Tuesday at the Smithsonian's National Museum of American History, where the the pair read to a group of girls in an effort to excite them about science, technology, engineering and math (STEM).
The pair took turns reading "Rosie Revere Engineer" -- which Trump said is her 6-year-old daughter Arabella's favorite book -- to a group of 6-to-10-year-olds from the Boys and Girls Club and a local YMCA in the Washington, D.C., museum's SparkLab.
The first daughter, who serves as an adviser to the president, tweeted a video of the event, describing the attendees as "amazing girls."
According to a U.S. Department of Education press release, the reading was intended to "to encourage students to stay actively engaged in their education while on summer break ... This event is a continuation of the Department of Education's summer reading initiative and will focus specifically on getting girls excited about science, technology, engineering and math."
"Fun morning of #SummerReading with @IvankaTrump and many incredible young girls at the @amhistorymuseum #SparkLab," tweeted DeVos.
Another DeVos tweet read, "Engineer? Scientist? Coder? These girls all have bright futures ahead of them! #SummerReading #GirlsInSTEM #SparkLab"
After the reading, Trump snapped selfies with the pint-sized leaders of tomorrow, which the White House documented on its Snapchat account.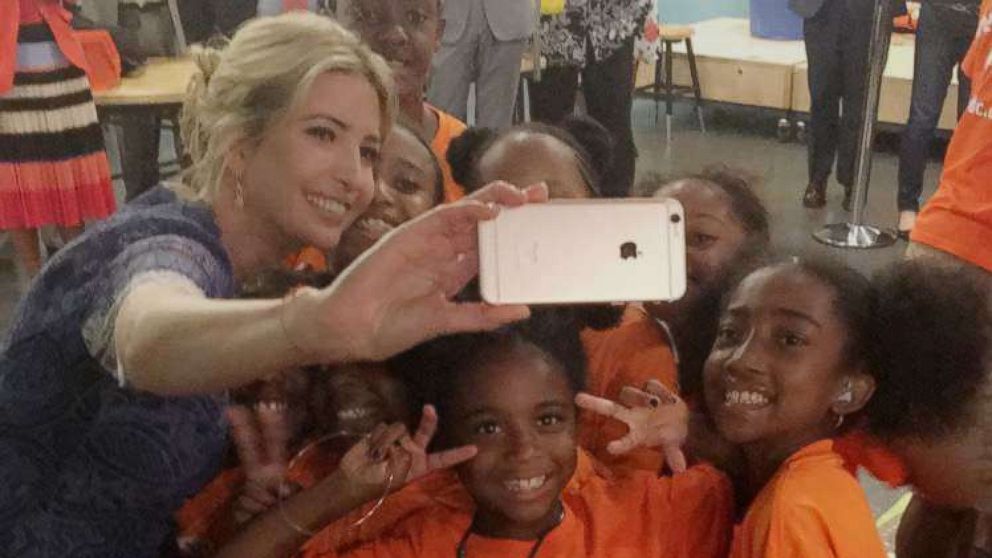 And David Skorton, the Secretary of the Smithsonian, tweeted, "Proud to show our important #STEM & innovation programs @amhistorymuseum #SparkLab to @BetsyDeVosED & @IvankaTrump at #SummerReading event."