Former Vice President Joe Biden took fresh jabs at President Donald Trump on Tuesday while speaking at an anti-sexual assault rally, telling students at the University of Miami that he probably would have "beat the hell out" of Trump if they'd attended school together.
"A guy who ended up becoming our national leader said, 'I can grab a woman anywhere and she likes it,'" Biden said. "They asked me if I'd like to debate this gentleman, and I said 'no.' I said, 'If we were in high school, I'd take him behind the gym and beat the hell out of him.'"
"I've been in a lot of locker rooms my whole life," Biden continued. "I'm a pretty damn good athlete. Any guy that talked that way was usually the fattest, ugliest S.O.B. in the room."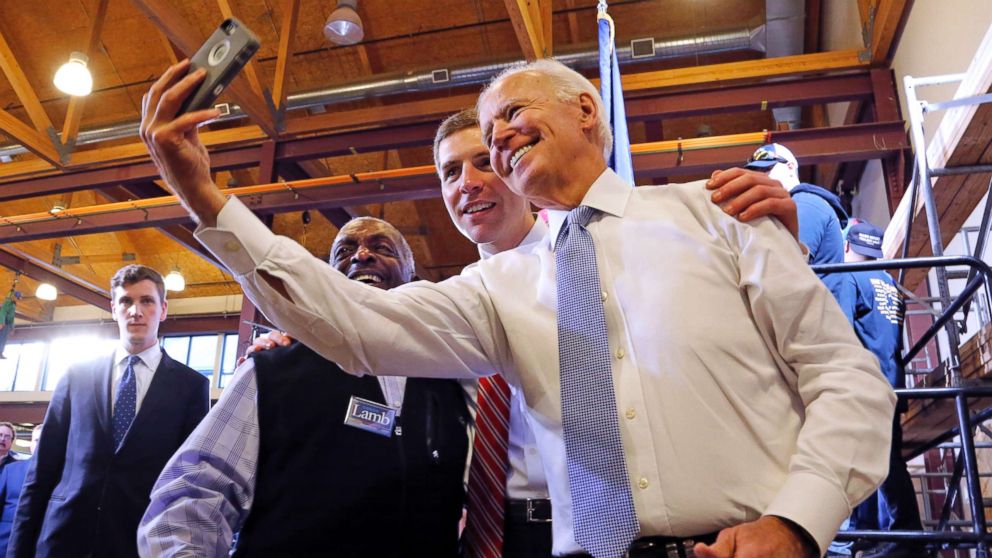 Biden made the comments Tuesday afternoon at the university's "It's on Us" rally, an event aiming to change on-campus culture surrounding sexual assault.
The 47th vice president also commended the country on progress it's made in battling sexual assault, mentioning the success of the #MeToo movement, but he also said there was still a lot of work to be done.
"Sexual assault is about power and the abuse of power more than it is about sex," he said, before going on to tell women in the audience that they should arm themselves with more resources.
"It's not just on the men. It's on you women, as well, on campus," Biden said. "All the studies show that 95 percent of young women who are abused -- the first person they tell is their roommate, their friend, someone on campus. You've got to inform yourself as to what facilities are available, what help is available, not just empathize, hug and say, 'I'm so sorry.' You have an obligation to be informed."
Biden, who also headlined a political fundraiser with Latino leaders during his time in South Florida on Tuesday, ended the speech by encouraging students to participate in the Sexual Assault Awareness Month next month and the Day of Action April 3.
The University of Miami thanked Biden in a statement on Twitter, sharing candid images from his appearance, including some where he's taking selfies with students.
"Today's @itsonus rally reminded us that we are responsible for creating an environment where sexual assault and gender-based violence is unacceptable," the university said in a tweet. "Thank you @joebiden for bringing us your legacy of ending violence against women and empowering our students to take action."