Biden lifts Pentagon's ban on transgender people serving in military
Trump put the ban in place that did not allow transgender people to serve.
President Joe Biden has signed an executive order that lifts the Pentagon's ban on transgender people serving in the military. It had been put in place by the Trump administration.
At a signing ceremony in the Oval Office, Biden said the order reinstates "a position that the previous commanders and, as well, as the secretaries have supported."
"What I'm doing is enabling all qualified Americans to serve their country in uniform and essentially restoring the situation that used to be before, where transgender personnel -- if qualified in every other way -- can serve their government in the United States military," he added.
New Defense Secretary Lloyd Austin and chairman of the Joint Chiefs of Staff Gen. Mark Milley joined Biden at the signing Monday.
"I fully support the President's direction that all transgender individuals who wish to serve in the United States military and can meet the appropriate standards shall be able to do so openly and free from discrimination," Austin said in a statement.
"This is the right thing to do," the statement continued. "It is also the smart thing to do."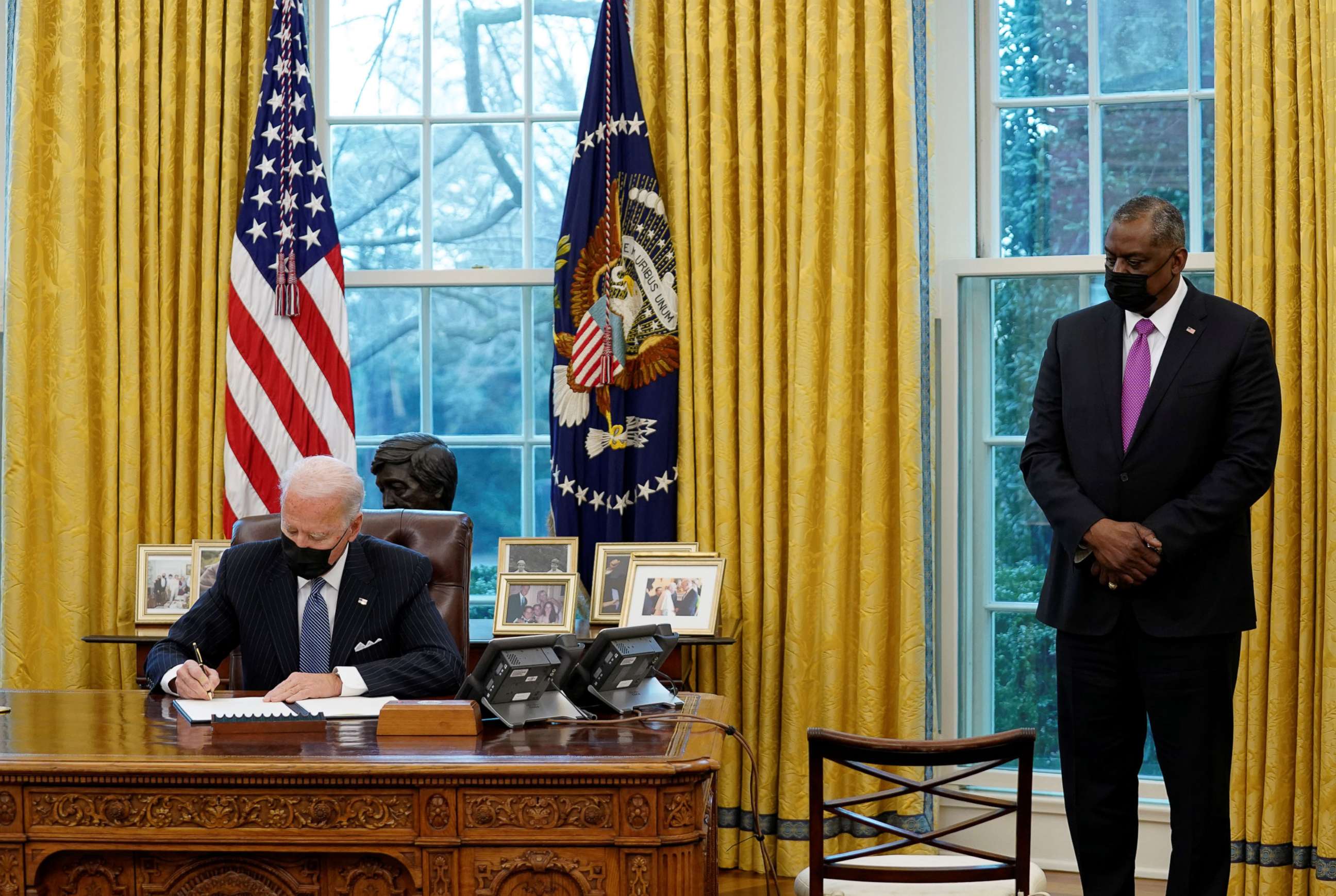 The controversial ban was announced by former President Donald Trump in 2017 through a tweet. It reversed an Obama administration policy that allowed open service by transgender people.
Under Biden's new executive order, all individuals who identify as transgender will be allowed to serve openly and to enter the military services in their self-identified gender.
This revised policy will also ensure all medically necessary transition-related care authorized by law is available to all service members and will re-examine all cases of transgender service members who may be in the midst of some form of adverse administrative proceedings.
In 60 days, the military services will report back to Austin on the progress they are making in implementing the policies and procedures announced on Monday.
Biden had said during the presidential campaign that he favored repealing the ban.
In May 2020, Biden had said he would direct the Pentagon to let "transgender service members serve openly and free from discrimination in the military."
"They can shoot as straight as anybody else can shoot," he added.
It is unclear how many transgender people serve in the military, though some advocacy groups have said it could be as high as 15,000 individuals.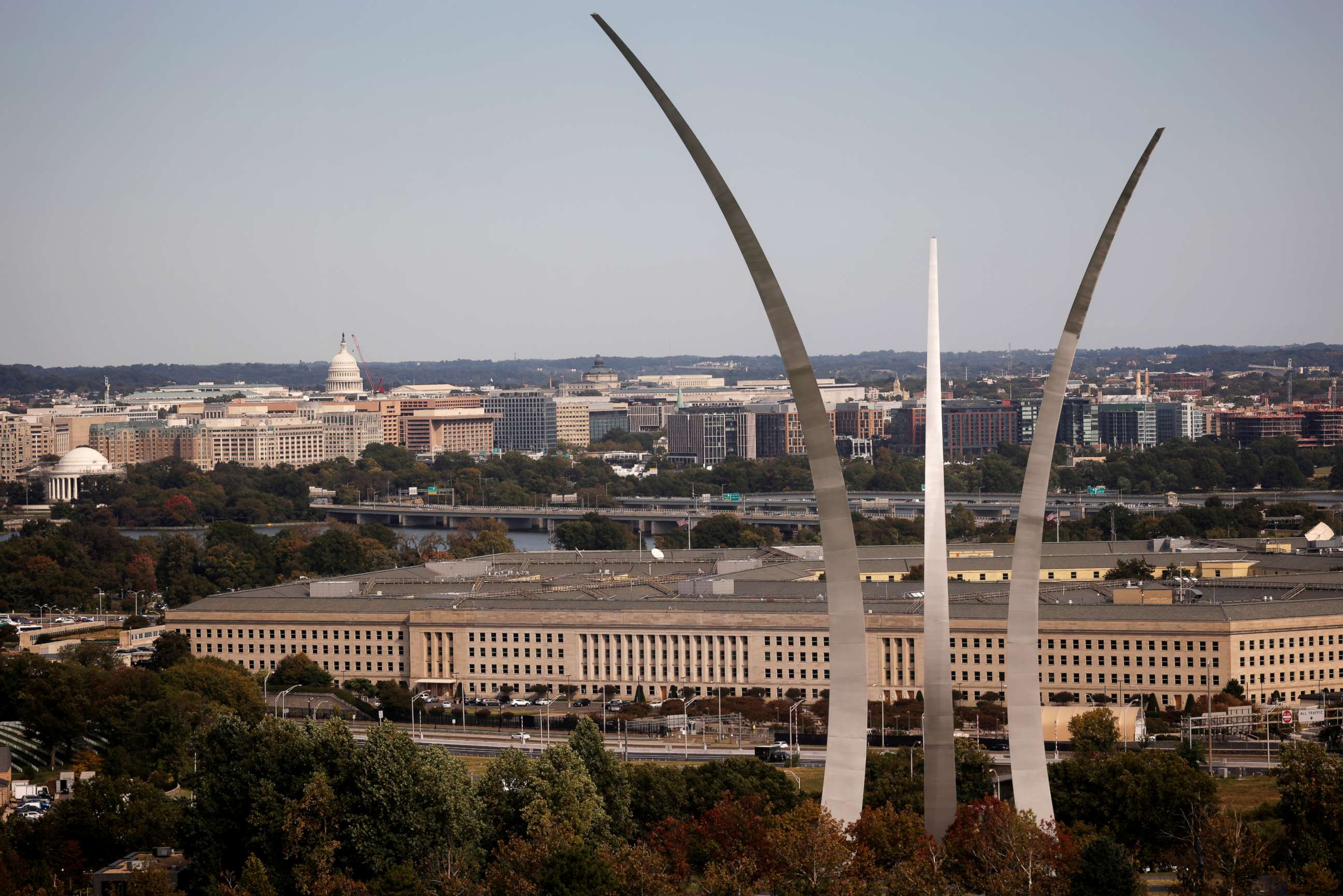 Advocacy groups hailed Biden's action on Monday as a victory for diversity and inclusiveness in the armed forces.
"Today, those who believe in fact-based public policy and a strong, smart national defense have reason to be proud," said Aaron Belkin, the director of the Palm Center. "The Biden administration has made good on its pledge to put military readiness above political expediency by restoring inclusive policy for transgender troops."
"The move enhances national security by allowing otherwise qualified Americans to serve their country and for transgender people already serving to reach their fullpotential," said Jennifer Dane, Eeecutive director of the Modern Military Association of America.
"I am elated that the approximately 15,000 transgender service members proudly serving across the globe can rest easier knowing that their service to our nation is seen, valued and that they can continue to serve as their authentic selves," said Marine Corps Capt. Emma Shinn, president of SPART*A, an organization that represents active duty transgender service members.
Defense Secretary Ash Carter announced the policy that would allow transgender individuals to serve in the U.S. military openly in 2016. But in July 2017, Trump issued the series of tweets that immediately banned such service. The tweets blindsided Pentagon officials, including James Mattis, Trump's first defense secretary.
Mattis soon implemented reviews that led the Pentagon to re-institute the ban on open transgender service two years later.
The new policy required service members and those wishing to join the military to adhere to the standards associated with their biological sex.
Service members diagnosed with gender dysphoria, defined as "a marked incongruence between one's experienced/expressed gender and assigned gender ... associated with clinically significant distress and impairment of functioning," were no longer allowed to receive medical surgeries for gender transition unless they were currently in the process of receiving medical treatment.
Transgender individuals who had received hormones or medical surgery related to their transition were barred from joining the military, even if they could prove stability in their preferred gender.
ABC News' Molly Nagle and Elizabeth McLaughlin contributed to this report.
This report was featured in the Monday, Jan. 25, 2020, episode of "Start Here," ABC News' daily news podcast.
"Start Here" offers a straightforward look at the day's top stories in 20 minutes. Listen for free every weekday on Apple Podcasts, Google Podcasts, Spotify, the ABC News app or wherever you get your podcasts.