Biden poised for 1st presidential veto, to protect ESG regulation
The president is set to save a rule on ESG investments, which the GOP opposes.
President Joe Biden is expected to soon wield his veto power for the first time to save a Department of Labor rule related to ESG investments.
The rule, which makes it easier for retirement plan managers to consider climate change and other environmental, social and governance principles in their investment decisions, has been dubbed "woke" by congressional Republicans who argue it unfairly penalizes certain industries like oil and gas.
The White House has countered that the rule "reflects what successful marketplace investors already know" about the potential positive impacts of ESG and is meant to remove barriers put in place by the previous administration.
The Senate voted Wednesday to topple the new regulation, 50-46. Two Democrats -- West Virginia's Joe Manchin and Montana's Jon Tester -- joined Republicans in approving the resolution. The House previously approved it on Tuesday in a 216 to 204 vote, with Maine Democrat Jared Golden joining the GOP.
Biden will veto the resolution, the White House said. It will mark the first time he's had to use the presidential power after two years of a Democratic-controlled Congress.
Given the margins the resolution passed through Congress this week, it is unlikely to be approved again by veto-proof majorities.
"The President will continue to deliver for America's workers. If the President were presented with H.J. Res. 30, he would veto it," the White House said in a statement earlier this week.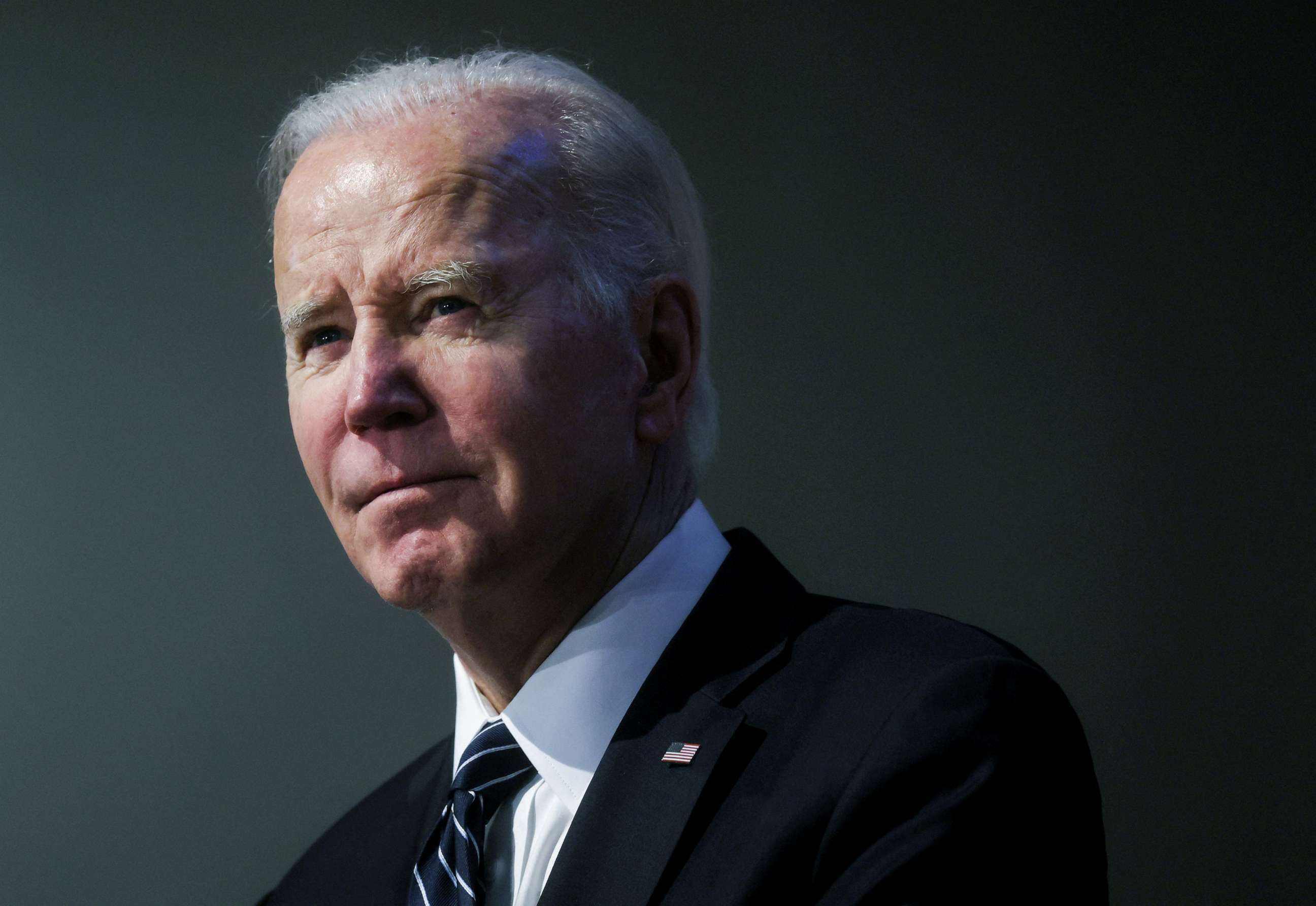 Sen. Mike Braun, R-Ind., brought the resolution to the Senate floor under the Congressional Review Act to bypass the 60-vote Senate filibuster. In floor remarks on Wednesday, Braun called the Department of Labor rule "a step too far" on the part of the federal government.
Sen. John Barrasso, R-Wyo., described ESG as a "scam by the radical left" to push a liberal agenda.
Tester, one of two Democrats to vote yes on the Senate resolution, issued a statement on why he was supporting the repeal.
"At a time when working families are dealing with higher costs, from health care to housing, we need to be focused on ensuring Montanans' retirement savings are on the strongest footing possible. I'm opposing this Biden Administration rule because I believe it undermines retirement accounts for working Montanans and is wrong for my state," Tester said.
White House press secretary Karine Jean-Pierre, at the daily briefing ahead of the Senate vote, accused Republicans of forcing their ideology "down the throats of the private sector and handcuffing investors."
"This is unacceptable to the president," she said. "And that is why he will veto this bill if it does come to his desk. President Biden is focused on protecting workers' hard earned life savings and pensions. And that is -- that is what he's going to continue to do."
Sen. Elizabeth Warren, D-Mass., in floor remarks also fired back that Republicans are placing retirees in the middle of their "wholly made up culture war."
"This isn't about ideological preference. It's about looking at the biggest possible picture possible for investors to minimize risk and maximize returns," Senate Majority Leader Chuck Schumer said, noting that many leading companies already publish ESG reports.
The Department of Labor rule went into effect on Jan. 30. The agency said it was to remove the barriers on ESG investments put in place during the Trump administration and would make retirement savings and pensions "more resilient."
The White House has said that the rule is not a mandate and reflects feedback from 900 written comments and 20,000 signatures from financial service companies, plan participants and more.
ABC News' Allison Pecorin contributed to this report.