President Joe Biden took a series of actions on climate change on his seventh full day in office, fulfilling campaign promises such as freezing new oil and gas leasing on federal land and kicking off his ambitious agenda to reduce greenhouse gas emissions -- making tackling climate change a priority across the federal government.
Biden's actions Wednesday will follow up on several climate-related executive orders he signed in his first few days in office, including rejoining the Paris Agreement on climate, and revoking the permit for the Keystone XL pipeline.
Biden and his top climate advisers, former Secretary of State John Kerry and former EPA administrator Gina McCarthy, said the steps to tackle climate change will also be good for the economy and create jobs for former energy industry workers struggling with a downturn in industries like coal or oil production.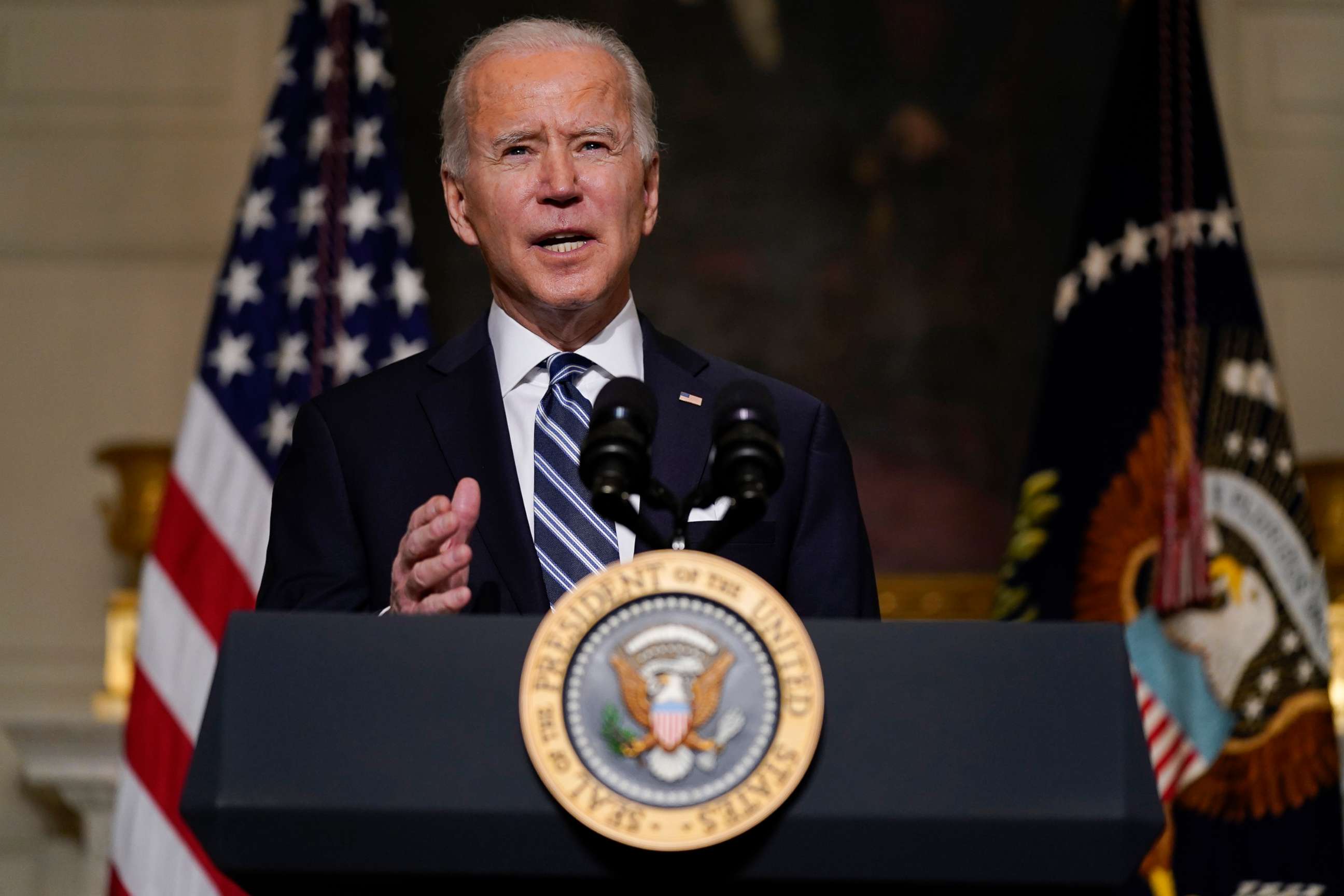 "Today is climate day in the White House, which means today is jobs day at the White House. We're talking about American innovation. American products, American labor," Biden said in remarks at the White House.
"In my view, we've already waited too long to deal with this climate crisis. We can't wait any longer," Biden said. "We see it with our own eyes. We feel it. We know it in our bones. And it's time to act."
In addition to Biden's domestic policy priorities on climate, the order would set climate change as a key consideration for U.S. national security and foreign policy.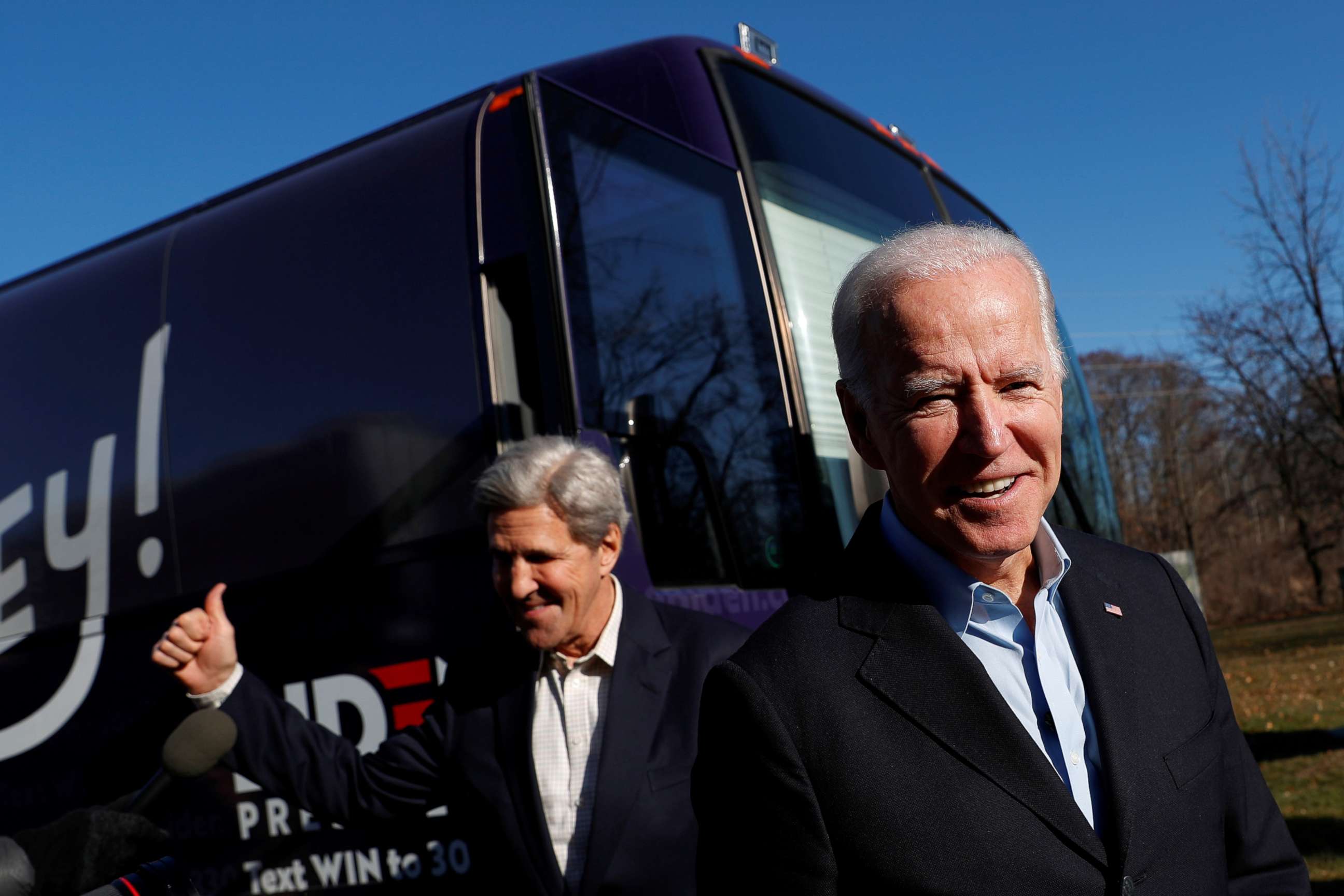 Biden also announced the U.S. will host an international climate summit on Earth Day this year, April 22, and task Kerry with "enhanced climate ambition" to increase the U.S. commitment and push other countries to reduce carbon dioxide emissions even more in the fight against climate change. Kerry, in his position as special presidential envoy for climate, will sit on the National Security Council.
Wednesday's executive order will start the process for the U.S. to determine its new, more ambitious goal for how much to reduce carbon emissions alongside Biden's goal for a net-zero carbon economy by 2050 -- a goal meant to be even loftier than those laid out in the Paris Agreement. McCarthy said they plan to announce the goal before the climate summit in April.
A key component of Biden's climate agenda has been to create clean energy jobs, with particular focus on manufacturing electric, zero-emissions vehicles. One of Wednesday's orders would direct the federal government to purchase these types of vehicles for the government's enormous fleet, and requires they be made in America.
McCarthy, Biden's national climate adviser, said the steps Biden announced on climate change Wednesday are also the first steps to economic recovery from the COVID crisis. She said the benefits of investing in clean energy far outweigh the $2 trillion price tag for Biden's plans.
"Now, in terms of the job issue, we're explicitly doing this because our economy is right now stagnant. We have people -- millions of people out of work, out of jobs, millions of people that are afraid they can't feed their families. If you're faced with that, what do you do? You boost the economy and you grow jobs," she said.
"But why, at the same time, aren't we thinking about the weaknesses of our current economy in terms of the number of environmental injustice communities that have been left behind?"
Biden executive order formally commits the government to environmental justice and addressing the disproportionate impact of pollution on Black and Hispanic communities, including the health impacts that make them more vulnerable to COVID-19 - a topic he and Vice President Kamala Harris both emphasized during the campaign.
The executive order directs federal agencies to address the health, environmental, and climate impacts on disadvantaged communities and direct 40% of relevant federal investment to those areas.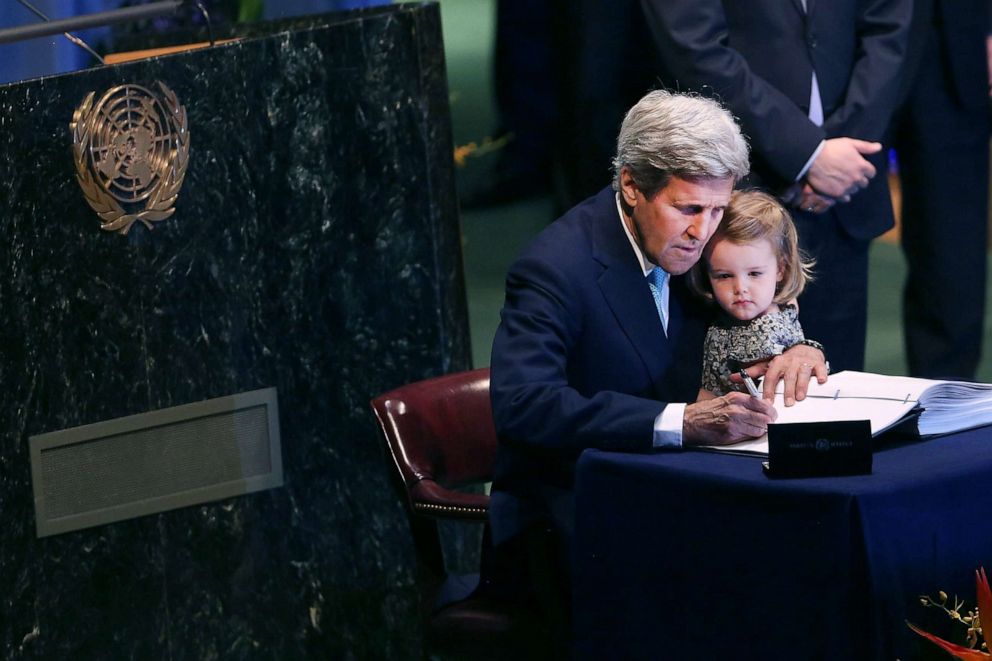 When asked about the message to oil and gas industry workers concerned about the impact to their industry, Kerry said the administration is not trying to put anybody on notice but that the market has already been shifting toward cleaner forms of energy.
"I think that, unfortunately, workers have been fed a false narrative -- no surprise, right? -- for the last few years. They've been fed the notion that, somehow, dealing with climate is coming at their expense. No, it's not. What's happening to them is happening because other market forces are already taking place," Kerry said.
Biden did extend an olive branch to those in the coal, oil and gas industries -- and a veiled outreach to potential Trump supporters alienated by these policies.
"We're never going to forget the men and women who dug the coal and built the nation. We're going to do right by them, make sure they have opportunities to keep building the nation in their own communities and getting paid well for it," Biden said.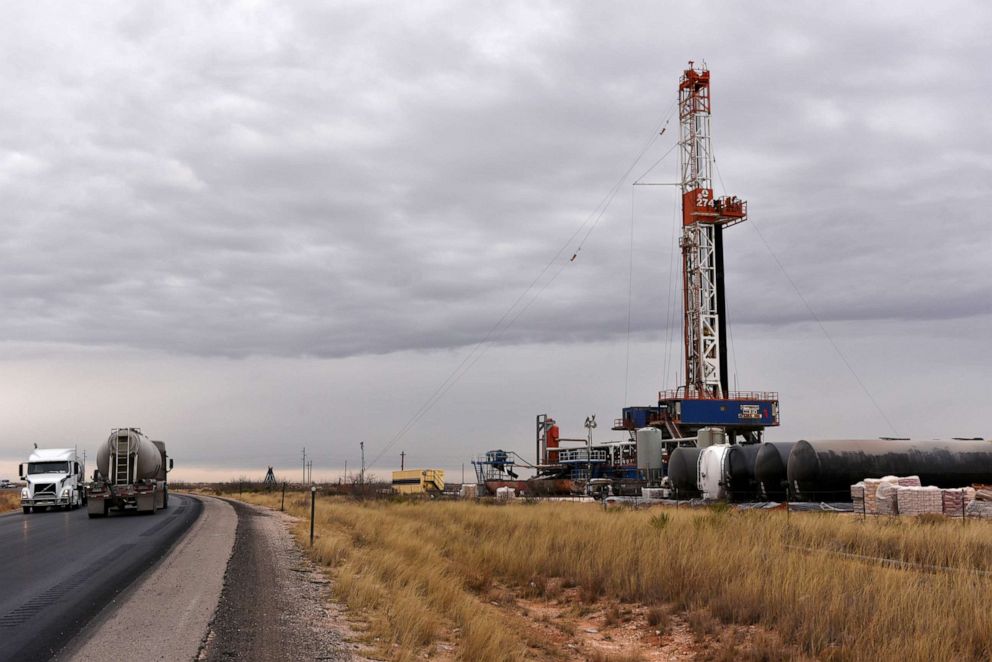 Republicans and the oil and gas industry criticized Biden's move on Wednesday, saying they agree tackling climate change should be a priority but that the administration shouldn't seek to exclude forms of energy like oil or natural gas. Representatives of the oil and gas industry said halting new permits and an Interior department decision to pause permits being issued from regional land management offices would hurt their industry and, ultimately, could force the country to rely on oil and natural gas from foreign countries.
"We understand society has concerns about the climate, but our energy choices do not have to be either/or. but rather an all of the above," Todd Staples, president of the Texas Oil and Gas Association, said on a call with reporters.
Biden emphasized that he does not plan to ban the production of natural gas, though he would support stronger regulation on the process.
"Now, let me be clear, and I know this always comes up: we're not going to ban fracking. We'll protect jobs and grow jobs, including through stronger standards like controls from methane leaks, and union workers willing to install the changes," Biden said.
This report was featured in the Thursday, Jan. 28, 2020, episode of "Start Here," ABC News' daily news podcast.
"Start Here" offers a straightforward look at the day's top stories in 20 minutes. Listen for free every weekday on Apple Podcasts, Google Podcasts, Spotify, the ABC News app or wherever you get your podcasts.