It appears President Joe Biden will not sit down for an interview to air on Super Bowl Sunday after all.
The White House first said Friday that Biden wanted to do this year's interview with Fox Soul, a Fox network aimed at a Black audience, but that Fox Corp "asked for the interview to be cancelled."
"The President was looking forward to an interview with Fox Soul to discuss the Super Bowl, the State of the Union, and critical issues impacting the everyday lives of Black Americans. We've been informed that Fox Corp has asked for the interview to be cancelled," tweeted White House press secretary Karine Jean-Pierre.
A Fox Corp spokesperson hours later told ABC News there was some "initial confusion" after the White House reached out to FOX Soul Thursday evening, and that they were looking forward to interviewing the president.
But a White House spokesperson told ABC News that is not the case.
"As we said earlier, we had arranged an interview with FOX Sports Host Mike Hill & Vivica A. Fox with the President ahead of the Super Bowl and Fox Corp had the interview cancelled. FOX has since put out a statement indicating the interview was rescheduled, which is inaccurate," the spokesperson said in a statement.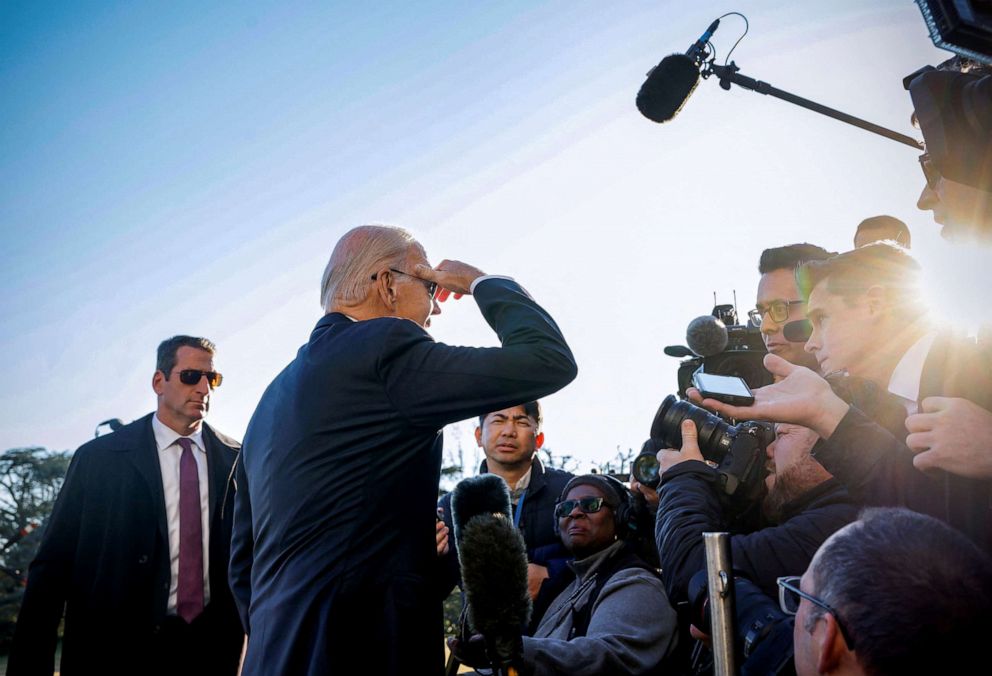 Fox News anchors had made clear on air over the past few days that it was the White House that hadn't committed to making Biden available for the traditional Super Bowl interview ahead of Sunday's big game, which Fox will broadcast.
Jean-Pierre had also declined to say if Biden would participate in the interview, telling reporters on Thursday aboard Air Force One, "I just don't have anything to preview for you about Sunday."
Biden did sit for interviews with the networks that hosted the Super Bowl the last two years: NBC in 2022 and CBS in 2021.
According to White House aides, the White House had agreed to an interview with two Fox Soul anchors: sports reporter Mike Hill and actress Vivica A. Fox, who has a show on Fox Soul.
While it is a tradition for presidents to grant an interview to the network broadcasting the Super Bowl, there is precedent for declining. Former President Donald Trump opted out of the interview in 2018 when NBC was airing the game.