Mick Mulvaney, who oversees both the Office of Management and Budget and the Consumer Financial Protection Bureau, earned a reputation while a congressman as being an anti-spending deficit hawk.
But as he prepares to testify before two congressional committees Wednesday and Thursday, he will likely get questioned about big salaries approved for top political appointees at a bureau he once wanted to abolish and whose operating costs he pledged to cut.
At least eight non-career employees have been hired since Mulvaney took over the post in November 2017. Five of those eight new hires earn an annual salary that exceeds the amount available to most political appointees, which in 2018 is $164,200, according to the Office of Personnel Management.
The new hires' salaries are permitted under the agency's regulations, because the Federal Reserve, under which the CFPB operates, is exempted from the OPM pay scale, meaning it can pay some appointees more than the maximum OPM salary. As a congressman, Mulvaney had complained about how the CFPB's structure — an independent agency operating under the Board of Governors of the Federal Reserve — allows for such unique arrangements.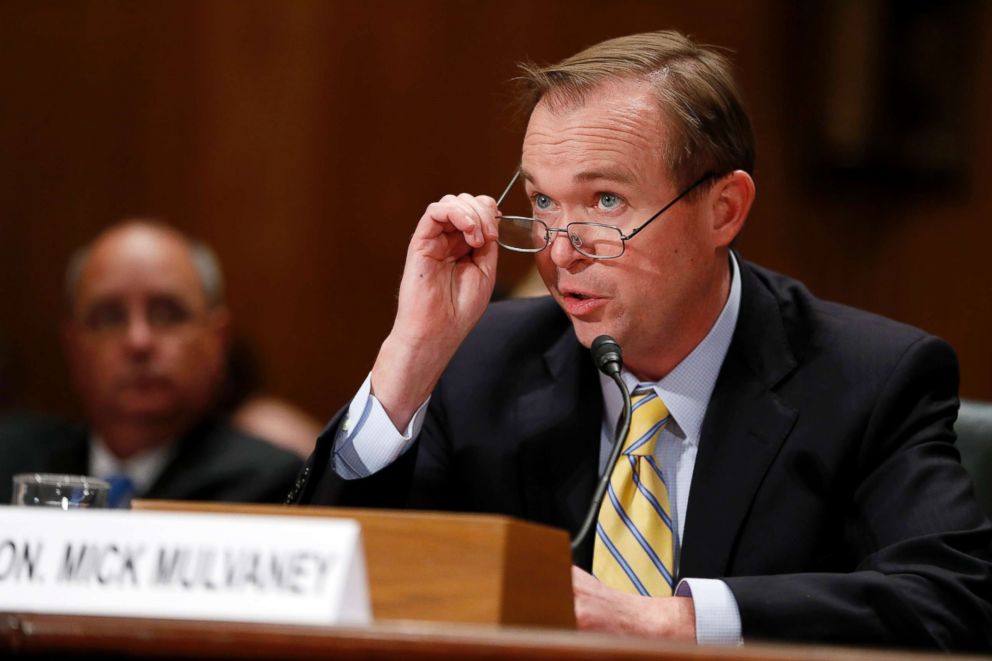 Mulvaney's chief of staff on the CFPB, Kirsten Sutton Mork, makes $259,500 per year, according to an April letter Mulvaney sent Sen. Elizabeth Warren, D-Mass., in response to a request from her office for information about staffing. That's 22 percent more than the salary of her predecessor, Leandra English, who was earning $212,324 in the same role, according to Senate Homeland Security and Government Affairs Committee chair Ron Johnson, who had requested her pay records.
Three other political appointees hired by Mulvaney are also earning the same amount as Mork, per Mulvaney's letter.
These revelations about generous salaries for CFPB employees clash with Mulvaney's previously stated goals for the bureau and his Tea Party past. In January, he wrote, as part of the bureau's required quarterly requests to the Fed, that he would need $0 for the second quarter of Fiscal Year 2018.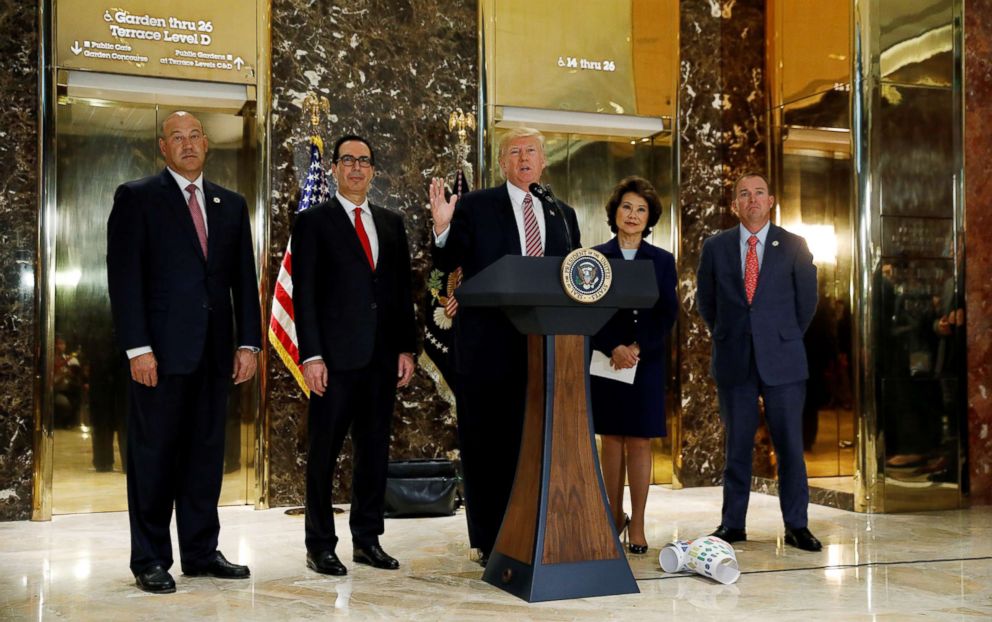 "This request – or lack thereof – will serve to reduce the federal deficit by the amount that the Bureau might have requested under different leadership," he wrote. "The men and women at the Bureau are proud to do their part to be responsible stewards of taxpayer dollars."
Mulvaney also took on the CFPB repeatedly as a member of Congress, including co-sponsoring legislation that would eliminate the bureau altogether. In 2014, he was quoted as calling the CFPB "a wonderful example of how a bureaucracy will function if it has no accountability to anybody," noting that Congress does not have the appropriate oversight of the bureau.
He added that "some of us" would like to scrap the agency altogether and proposed, short of that, to bring more transparency to the organization.
The CFPB blamed Mulvaney's predecessor in the director role, Rob Cordray, for implementing the policies governing salaries for senior CFPB leadership. A bureau spokesperson also put the onus on Congress to change the bureau's pay practices.
"Acting Director Mulvaney would be happy to work with members of Congress on legislative changes to the Bureau that would address the Bureau's structure and compensation practices," the spokesperson said.
Senate Budget Committee Chairman Mike Enzi introduced a bill last month that would rein in the salaries available to CFPB employees. An Enzi spokesman has not yet responded to requests for comment.
Cordray is now running for governor in the state of Ohio. His campaign did not respond to requests for comment.
Since joining the Trump administration, Mulvaney has had to defend policies that would have been anathema to him as a founding member of the conservative, anti-spending House Freedom Caucus – something ABC White House correspondent Jon Karl asked him about when Mulvaney was defending the budget-busting $1.3 billion omnibus spending bill last month.
"There's gonna be a bunch of folks who will vote against this for a bunch of different reasons," he said, neglecting to mention he may have been one of them if he were not the president's budget chief.
Mulvaney is scheduled to testify before both the House Financial Services and the Senate Banking Committees.