Bill Clinton Hangs With Beyoncé and Surprises Fans at Music Festival
Social media erupted with photos today of Bill Clinton.
September 5, 2016, 12:17 PM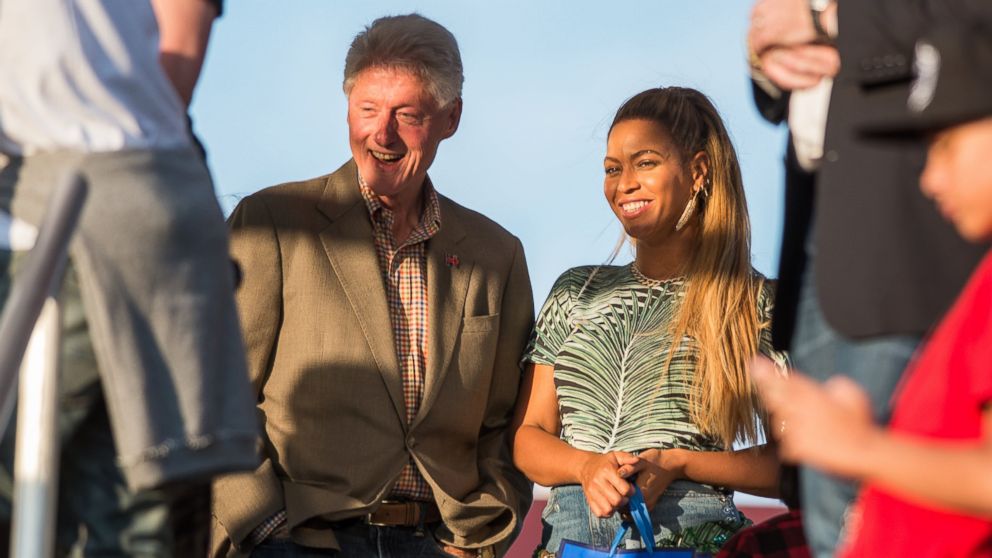 — -- Social media erupted with photos Sunday of a former president and a current music megastar chatting and laughing during a music festival in Philadelphia.
Former President Bill Clinton made a surprise visit to Jay-Z's annual Made in America music festival to promote voter registration during the final push to Election Day.
President Clinton roamed the crowd of music lovers, stopping to take selfie after selfie.
He then hopped to the VIP tent to spend some time with birthday girl Beyoncé, who celebrated her 35th birthday Sunday. The two were spotted in the VIP tent.
Beyoncé and her husband Jay-Z are big supporters of Hillary Clinton and have attended Clinton fundraisers.
President Clinton will spend the remainder of the holiday weekend walking the Labor Day parade in Detroit and campaigning in Cleveland for Hillary Clinton.