— -- White House officials have pushed back against the suggestion that the president has not directly addressed the sexual misconduct allegations against Senate candidate Roy Moore while quickly responding to the allegation against Sen. Al Franken.
White House press secretary Sarah Sanders said today it would be "inaccurate" to suggest that President Donald Trump or the White House responded any differently to the allegation against Franken, D-Minn., than they did to Moore, the Republican candidate vying for the empty Senate seat in Alabama, though Trump's actions and statements stand in contrast to that.
Moore has denied all the allegations against him. Franken apologized to his accuser, saying he remembers their encounter differently but is "ashamed that my actions ruined that experience for you."
There have been a number of explanations of the varying rapidity and directness of his responses to the different allegations given by members of Trump's inner circle:
President Donald Trump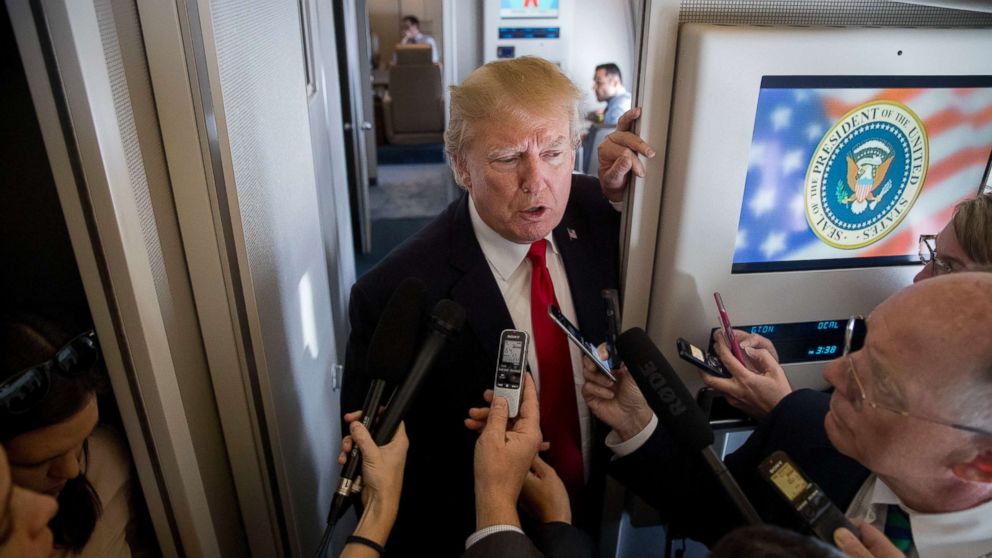 The first round of accusations against Moore were published by The Washington Post on Nov. 9, while Trump was on his 12-day Asia trip. The first comment from Trump's team came when Sanders released a statement on Trump's behalf.
"Like most Americans the president believes we cannot allow a mere allegation, in this case one from many years ago, to destroy a person's life. However, the president also believes that if these allegations are true, Judge Moore will do the right thing and step aside," Sanders said on Nov. 10.
Trump spoke to reporters directly the next day, putting off any further comment until he returned to the U.S.
"I have not seen very much about him, about it," he said on Nov. 11. "I basically put out a statement which was obvious. So I'll stick with [the] statement for now, but I'll have further comment as we go down the road. I have to get back into the country to see what's happening."
Trump has not followed up on that statement, however. Reporters have shouted questions at the president about Moore repeatedly since Trump's return to the U.S.-- including once during an appearance in the Diplomatic Room on Nov. 15 and during his trip to Capitol Hill on Nov. 16 -- and he did not respond.
Trump has also not tweeted about Moore, who has now been accused of sexual misconduct or inappropriate behavior by eight women.
However, Trump posted two tweets about the single accusation against Franken, D-Minn., the same day that the allegation was made public.
Press secretary Sarah Sanders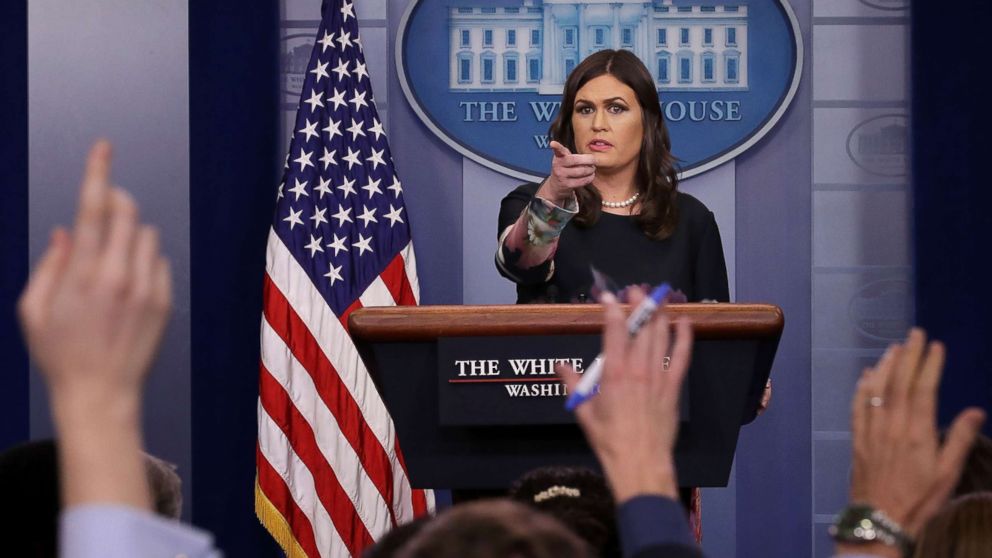 Sanders answered questions about the president's response to Moore during the briefings both Thursday and today.
On Thursday, she said "the president believes that these allegations are very troubling and should be taken seriously, and he thinks that the people of Alabama should make the decision on who their next senator should be."
When asked if that meant that Moore should stay in the race, she replied, "Look, the president said in his statement earlier this week that, if the allegations are true, then that Roy Moore should step aside. He still firmly believes that."
During today's briefing, Sanders reiterated that sentiment.
"The president certainly finds the allegations extremely troubling as I stated yesterday, and he feels it's up to the governor and the people in the state of Alabama to make a determination on whether or not they delay that election or whether they support and vote for Roy Moore," Sanders said today.
Kellyanne Conway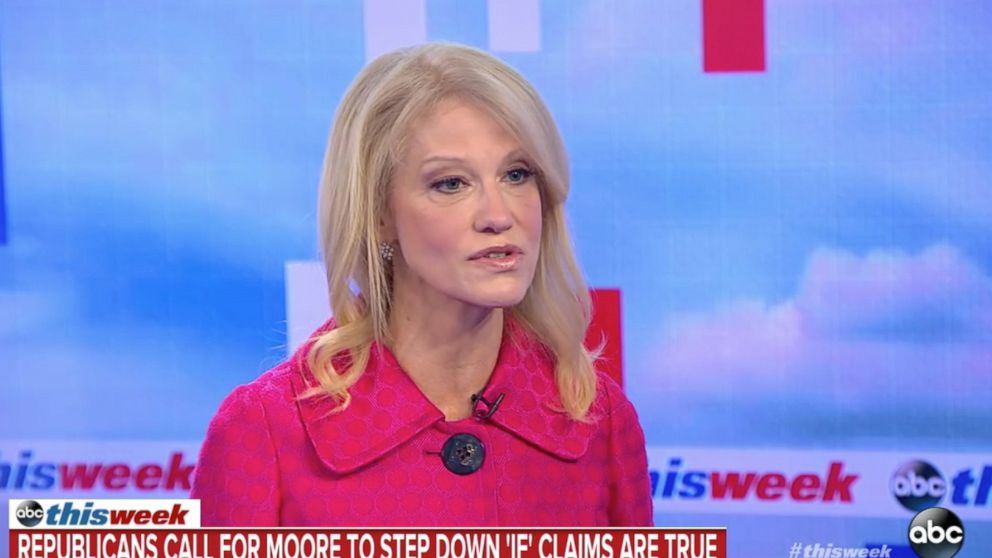 During an appearance on ABC's "This Week" on Nov. 12, the counselor to the president echoed the first statement made on behalf of Trump, but she also went further to stress that this case should not be prosecuted in the court of public opinion.
"The president said [Moore] should step aside if the allegations are true," Conway said.
"It would be a very dangerous precedent for any of us, for any person in this country to just be cast aside as guilty because of press reports," she added. "I denounce that conduct. And if the allegations are true, he should step aside."
On Fox News Friday morning, Conway offered a defense for the president seeming to pounce on the allegations against Franken last night, in contrast to Trump's apparent silence on Moore.
"Well, Al Franken was a brand-new news story yesterday and the president weighed in as he does on the news of the day, often enough," Conway said on Fox when questioned about the apparent discrepancy in the president's responses.
The Roy Moore story, Conway said, is a different case because it has been out for over a week.
"The Roy Moore story is 8 days old. And the president put out a statement during his Asia trip and since then the press secretary has spoken on behalf of the president by saying the people of Alabama will sort out what to do with Roy Moore and with that election," Conway said.
She did not directly address the difference between the president directly weighing on Moore -- which he has not done -- and his press secretary speaking on his behalf.
First daughter Ivanka Trump
The first direct condemnation of Moore from a member of the first family came from Ivanka Trump on Wednesday.
"There's a special place in hell for people who prey on children. I've yet to see a valid explanation and I have no reason to doubt the victims' accounts," she told The Associated Press.