— -- Staffers of conservative media outlet Breitbart are worried that former White House chief strategist Steve Bannon will be forced to step down from leadership of the website because of his feud with President Donald Trump, Breitbart staffers and sources close to Bannon and the Breitbart board told ABC News.
Breitbart stakeholder and billionaire Republican donor Rebekah Mercer is weighing whether to insist that the board vote to force Bannon out as executive chairman of Breitbart, according to three sources close to Mercer.
Mercer and her father, Robert Mercer have been backers of Breitbart and Bannon's political activity, but they've been at odds with the alt-right firebrand for months.
The former White House chief strategist further infuriated the billionaire Republican donors when he called Donald Trump Jr. and Jared Kushner's Trump Tower meeting with Russians during the campaign "treasonous" in Michael Wolff's new book, "Fire and Fury: Inside the Trump White House."
"This frustrates her deeply, because she's invested a lot into Trump and Bannon," one source close to Mercer said.
"She's smart, she won't do anything hurriedly," the source added. "She's going to let this sit for a while and see how it works out but she thinks it's a distraction from policy and the midterms."
Rebekah Mercer said in a statement that she has cut financial ties with Bannon.
"I support President Trump and the platform upon which he was elected," Mercer said in the statement. "My family and I have not communicated with Steve Bannon in many months and have provided no financial support to his political agenda, nor do we support his recent actions and statements."
The statement added: "I have a minority interest in Breitbart News and I remain committed in my support for them."
Making him step down from the board of Breitbart would be the final step in severing the relationship between Bannon and his financial backers, sources close to Bannon and Mercer said.
In November, Robert Mercer said he was stepping away from his political activities and sold his shares in Breitbart to his daughter Rebekah Mercer. In a letter to staffers at the time, Robert Mercer said he did not always agree with Bannon's direction.
When asked if Bannon should be fired from Breitbart, White House spokesperson Sarah Sanders said "I certainly think that it's something they should look at and consider."
Bannon declined to comment on the situation, and a Mercer spokesperson did not respond to a request for comment.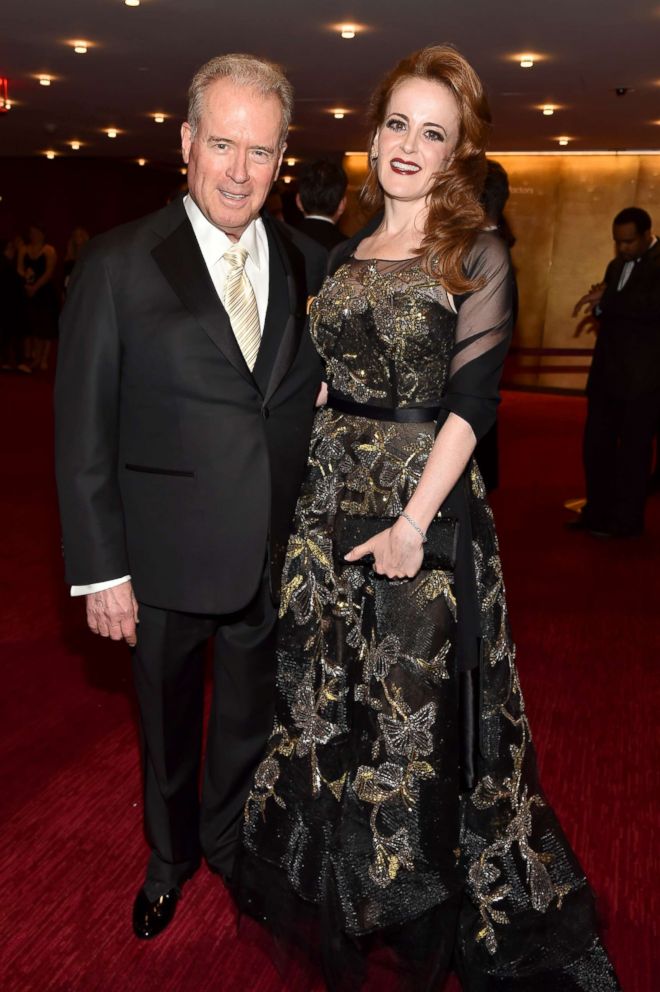 Trump's attorneys sent Bannon a cease and desist letter Wednesday night to stop Bannon from talking publicly about his time in the White House and during the campaign; the president's lawyer cited a confidentiality clause.
After Bannon was fired from the White House in August, Bannon and Mercer discussed launching a new super PAC together called Citizens for the American Republic. But sources involved in the project said that Bannon looked to different donors in recent months as his relationship with Mercer soured.
Mercer became "frustrated" with Bannon when he decided to campaign for Alabama Senate candidate Roy Moore, who was accused of sexually molesting women as young as 14. She also took issue with Bannon's own ambition to run for president in 2020, and rumors that he said she would support him.
Another source involved in the PAC said Bannon looked for other donors because he never expected that Mercer would fund the group on her own.
In the 2016 race, the Mercers were some of Trump's biggest financial patrons.
The Long Island family in the hedge fund business gave nearly $23 million to Republican candidates and political action committees in the year. The family has known Bannon since 2013 and was instrumental in connecting him with then candidate-Trump when the real estate mogul was in need of a campaign manager in August 2016.
While Rebekah Mercer has been mulling over how to handle Bannon, a source close to Bannon claimed she doesn't have complete control over the direction of Breitbart. Bannon has a network of business investors that he could bring on, but he's not looking to supplant them, according to that source.
Sam Nunberg, a Bannon confidant and former Trump campaign political advisor who was critical of the president in Wolff's book, said firing Bannon hurts Breitbart's brand as an independent organization.
"If they're going to fire Steve because of this Michael Wolff book, then how does this go along with Breitbart's brand of being independent?" Nunberg told ABC News.
He added that Bannon could put up a fight if he's forced to step down.
"Steve has big control over that board," Nunberg said.
"I think a lot of people in the Washington echo chamber make a mistake — Steve is not wholly dependent on the Mercers for money and I think you're going to see that when he rolls out his C4," he added.