— -- Ben Carson said today the United States must do more to help solve the Syrian crisis, but that bringing 25,000 refugees from the conflict to the U.S. will "do nothing."
The Republican presidential candidate was in Jordan today, where he visited a refugee camp and met with medical professionals, humanitarian workers and government officials. Campaign officials told ABC News that Carson was traveling to Jordan on a "fact finding and information gathering mission."
"These brave people want nothing more than an end the war in Syria. They want to go back to their lives. We must find a political end to this conflict. Millions of refugees have now been waiting for years for the end of the war to come in Jordan, Lebanon and Turkey," Carson said in a statement released today to ABC News. "Some are giving up hope that they will ever be able to return to the country. We must keep their hope alive."
He continued: "Until it is safe for them to return home, Jordan is a safe place for them to wait. The kingdom has welcomed them with open arms. But Jordan is a small country. They need the worlds help to feed, educate, and care for these refugees until the war ends."
The visit marks the first time one of the 2016 candidates has visited such a camp since the refugee crisis began this year.
The campaign official told ABC News that the goal of the trip for Carson -- who has made controversial comments about refugees -- is to listen and meet with people in the region to get a better understanding of the refugee crisis and foreign policy dynamics in the region.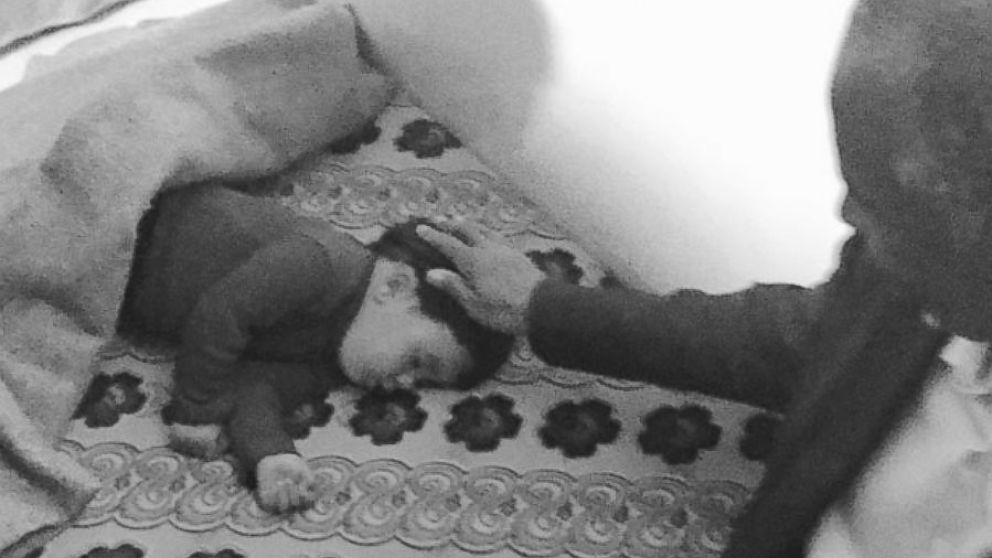 Carson called on the United States to do more to help Syrian refugees resettle in Middle Eastern countries, and said that the Obama administration is not doing enough to solve the crisis, and that bringing the 25,000 refugees into our country is not the answer.
"The United States must do more. Bringing 25,000 refugees to the United States does nothing to solve this crisis. Jordan already houses 1.4 million refugees. Jordan needs and deserves our help," the statement read. "In the coming days I will offer what I believe are real solutions to the problems created in part by the Obama Clinton administration's failed policies."
The trip comes after a recent spate of criticisms for Carson's alleged lack of foreign policy experience, with his own advisers saying he still has a lot to learn.
"He is not perfect," Carson adviser Armstrong Williams told Bloomberg News recently. "We'll never be perfect. But he continues to surround himself with people and engage people that can enhance his foreign policy."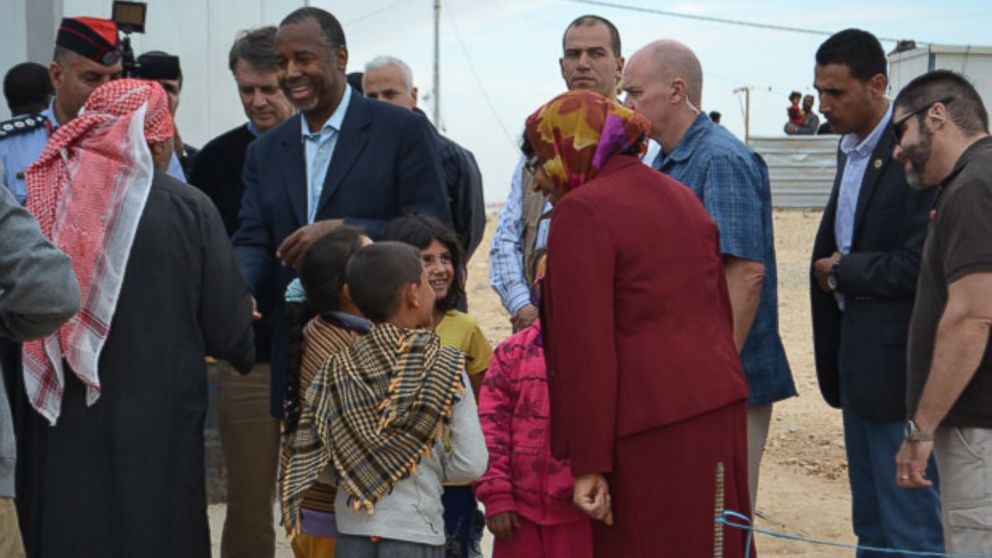 In The New York Times, Duane R. Clarridge, who has advised Carson, also offered a candid critique.
"Nobody has been able to sit down with him and have him get one iota of intelligent information about the Middle East," Clarridge told the Times, adding that Carson needs weekly conference calls on foreign policy so "we can make him smart."
He also came under fire after comparing the need to screen refugees to protecting a child from a rabid dog.
"For instance if there's a rabid dog running around the neighborhood, probably not going to assume something good about that dog and you're going to want to put your children away," Carson said in response to an ABC News question regarding whether Christian organizations should be helping refugees.
But Williams insisted that Carson is learning, telling ABC News "he is learning, gaining confidence and making tremendous progress."