— -- Mark this down as a historic day in White House history.
President Obama has just become the first president to field questions from only female reporters at a White House press conference.
President Obama Says Company Made 'Mistake' in Canceling 'The Interview'
Aloha, Obamas! First Family Off to Hawaii for 16-Day Vacation
Former ABC News correspondent Ann Compton, the first woman to report on the White House full time for a network and who covered the beat for 40 years, said that never before has a president only taken questions from women during a solo press conference.
Today, Obama took questions from eight reporters, all women from print or radio outlets. He fielded no questions from male reporters and none from the television networks.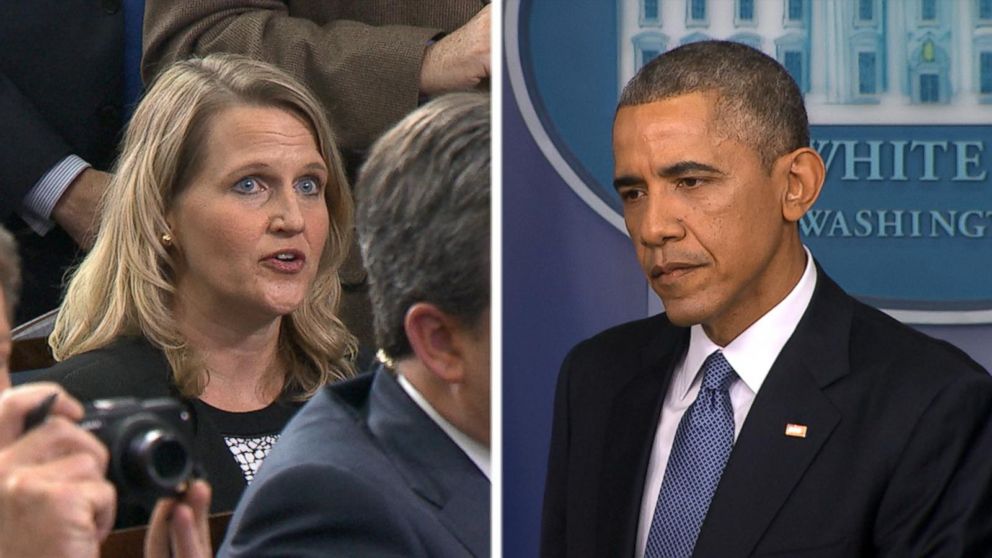 The women-only question session triggered a flood of reactions on social media from members of the White House press corps and around journalism.
After brief opening remarks, the president took out a list of people to call on.
"[White House Press Secretary Josh Earnest] has given me the 'Who's been naughty, and who's been nice' list," he joked.
Guess we know where the male reporters stand on that list.