— -- A protester was arrested after a chaotic scene erupted outside a Donald Trump rally in New Mexico overnight, leaving several officers injured after being pelted by rocks.
Throngs of protesters gathered outside the rally in Albuquerque, and several protesters were escorted out of the rally Tuesday evening.
Police told ABC News that they used pepper spray and smoke grenades to control the situation.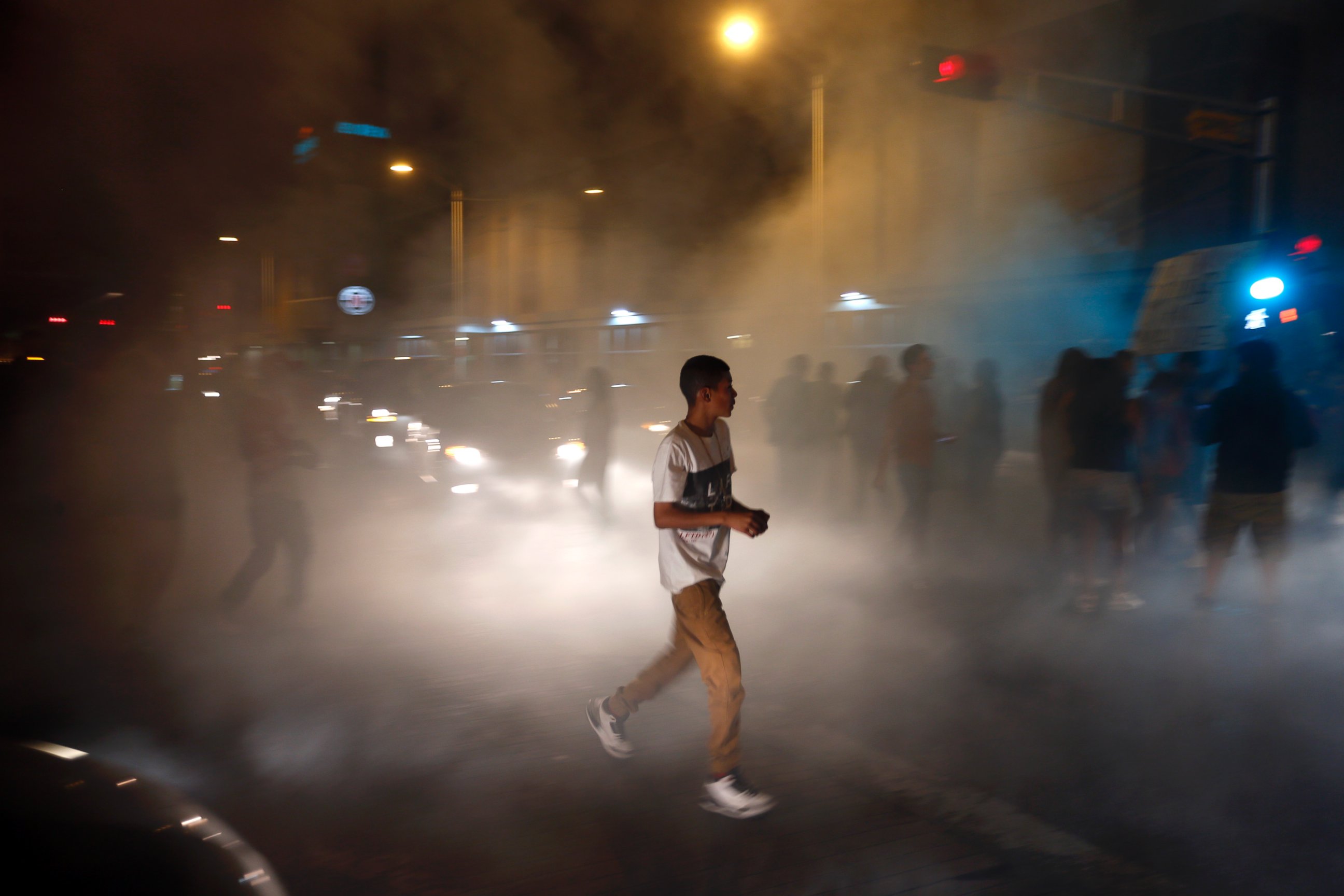 At one point, protesters broke through a barricade erected by police, rushing the convention center where Trump was speaking. While officers prevented them from getting inside, police say, protesters started to throw rocks and bottles at officers' horses.
It was Trump's first campaign event after a brief hiatus from the trail. He last spoke publicly at the NRA's annual convention after receiving the group's endorsement Friday.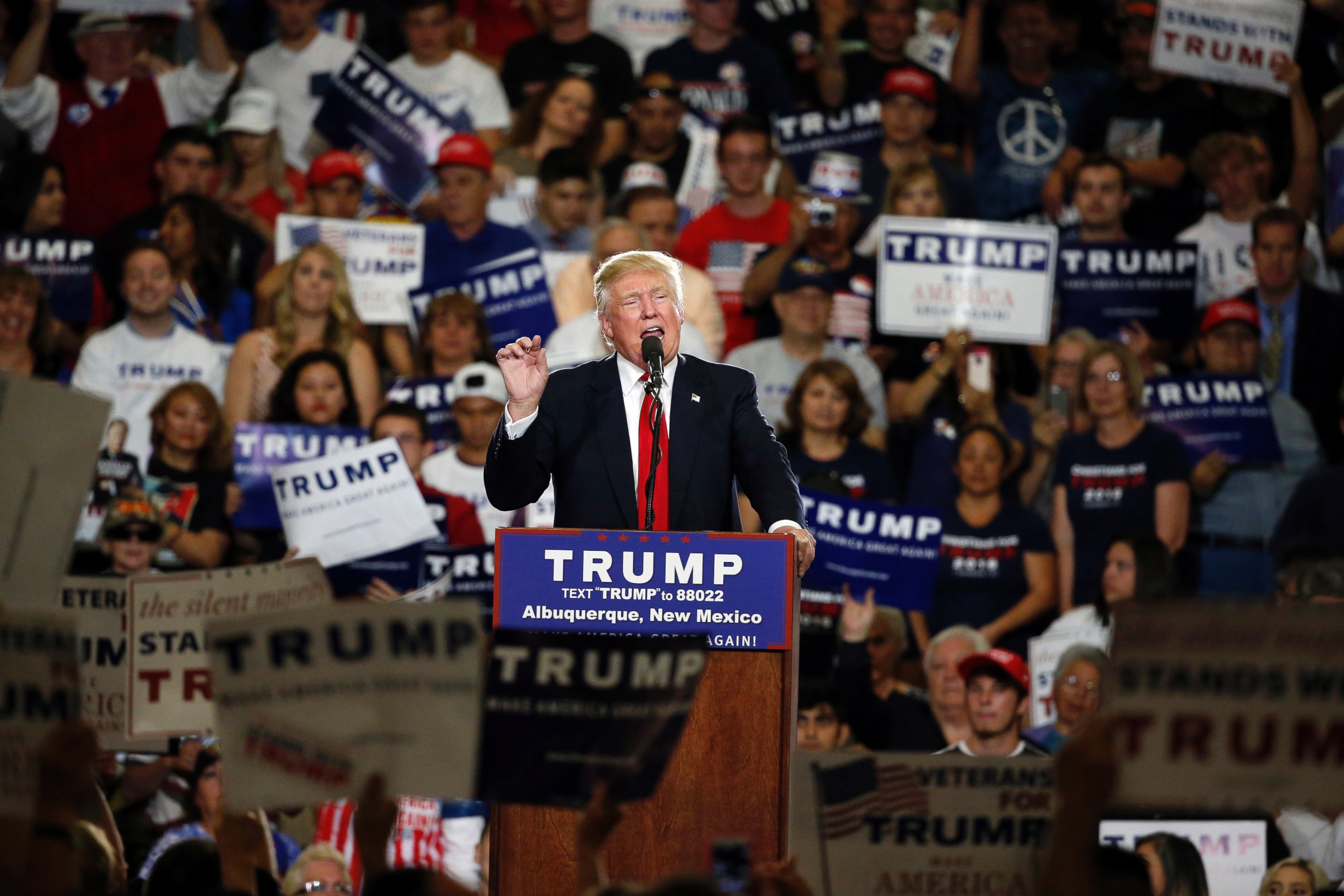 The business mogul was met by supporters, but demonstrators were also on hand to protest the presumptive nominee's positions.
Dozens broke through barricades, threw rocks at police and disrupted the event. Many linked themselves to barricades to avoid being removed.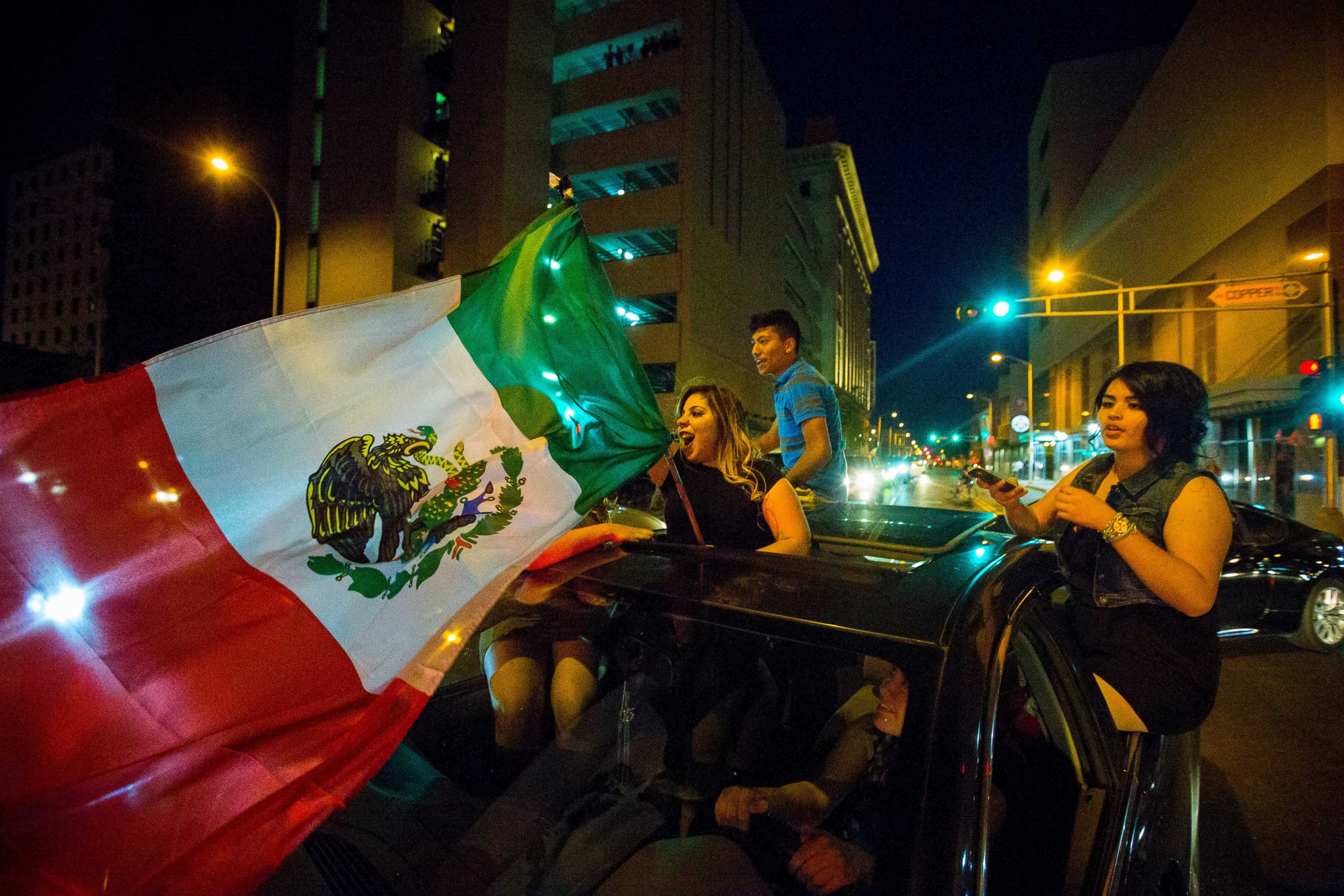 Inside the convention center, Trump spoke to thousands of his supporters. But he was interrupted several times by protesters; one of them tried to lock herself to a metal barricade, and police had to carry her out of the arena.
"This is so exciting, isn't it?" Trump said when another protester was escorted out by police. "Still wearing diapers — look at this guy. I'm telling you, the kid looks like he's 10 years old," Trump added.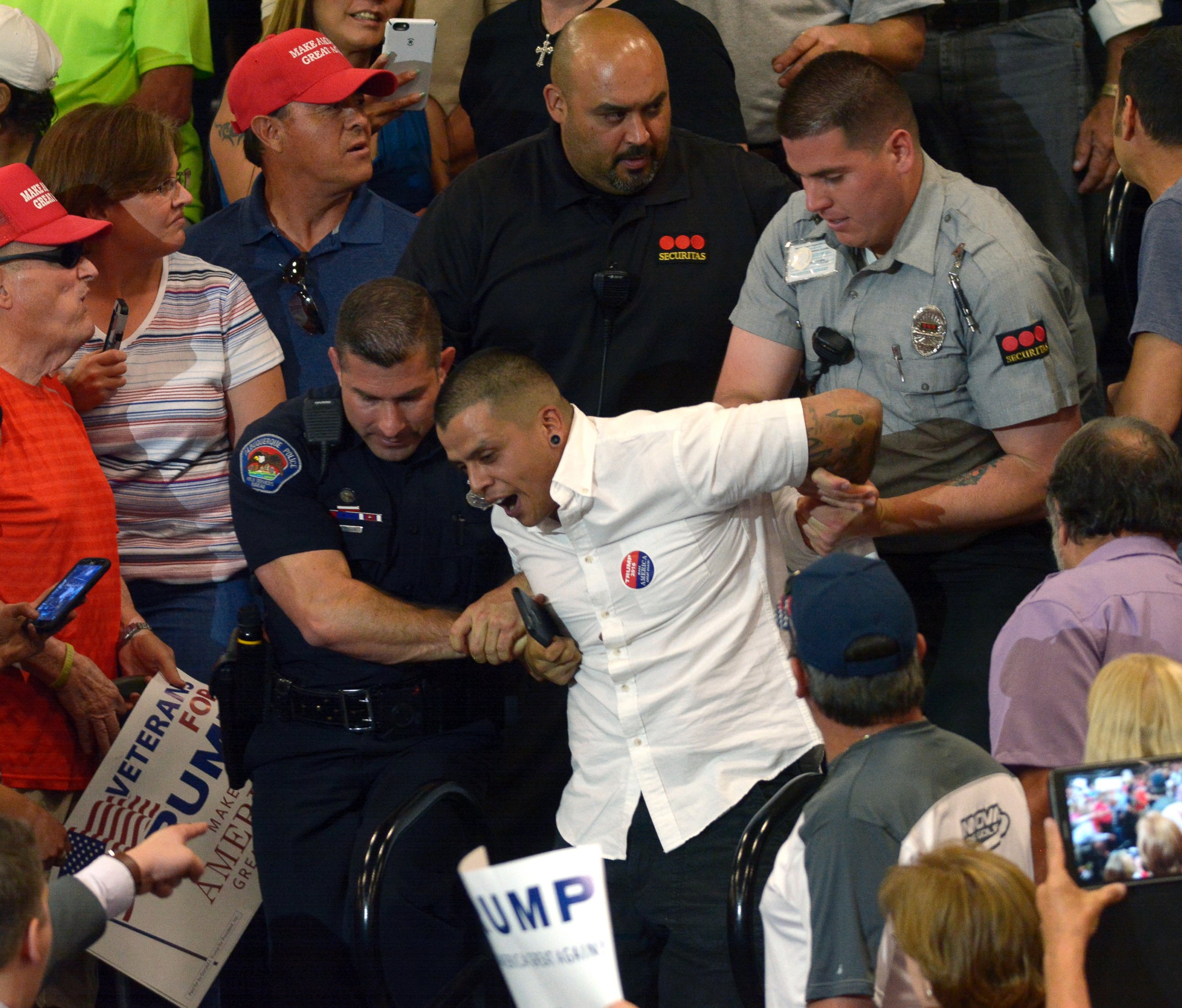 Amid protests, Trump continued to tout his more controversial policies, declaring that he would "build that wall" and vowing to keep Syrian refugees out of New Mexico.
He also hit his likely general election rival, Democrat Hillary Clinton, for being bad for the economy and jobs, joking that she still hasn't beaten "crazy" Bernie Sanders in the Democratic primary contest.
He went on to address a recent Clinton attack, a campaign web video that quoted him saying in 2006, "I sort of hope" that the real estate market would crash so that he could "make a lot of money." Trump called her a "lowlife."
"I'm a businessman. That's what I'm supposed to do. That's what I'm supposed to do. I mean, I'm a businessman, so when the housing market goes down — I like it if it goes down," he said.