— -- Saying it's time to "step up to the plate," music icon Cher encouraged a huge crowd at a women's march in Las Vegas on Sunday to be strong and keep fighting for their rights.
The 71-year-old singer and actress, whose hit songs include "Believe" and "If I Could Turn Back Time," received rousing applause from the thousands of women who filled Sam Boyd Stadium at the University of Nevada-Las Vegas.
An outspoken critic of President Donald Trump, Cher implored the crowd to get out and vote in the upcoming midterm election, saying women won the right to vote in 1920 and that it's about time to "own it."
"You know, I've been alive for 13 presidents and I have never seen anyone like the president we have -- can't even call him the president," Cher said.
She said Trump "has been willing to destroy our country for money and power. I've never seen it, never believed it could happen."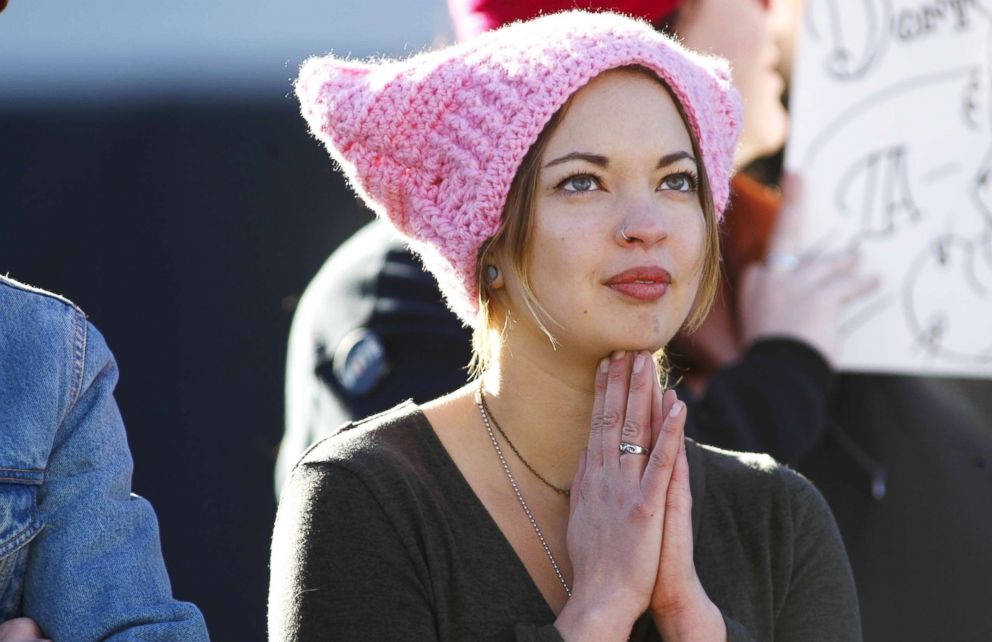 The event in Las Vegas, one of hundreds women's protests in the U.S. and abroad over the weekend, was organized by the Women's March to launch a drive to register a million voters and impact the midterm elections in November, particularly in such swing states as Nevada.
"What I'm going to tell you, you know, is it's time to step up to the plate and deserve it and to own it," Cher said. "If you don't take it, no one is going to give it to you."
She spoke of her own fight to win respect in business ventures.
"It took me a long, long time to get back the power that you see that I have, you know," she said. "And even now, it's so crazy, like doing business, I have to ask three times for what a man would have to ask for once. And when I ask for it ... like if you ask for it, 'You're a b----.' If you don't ask for it, they just run you over."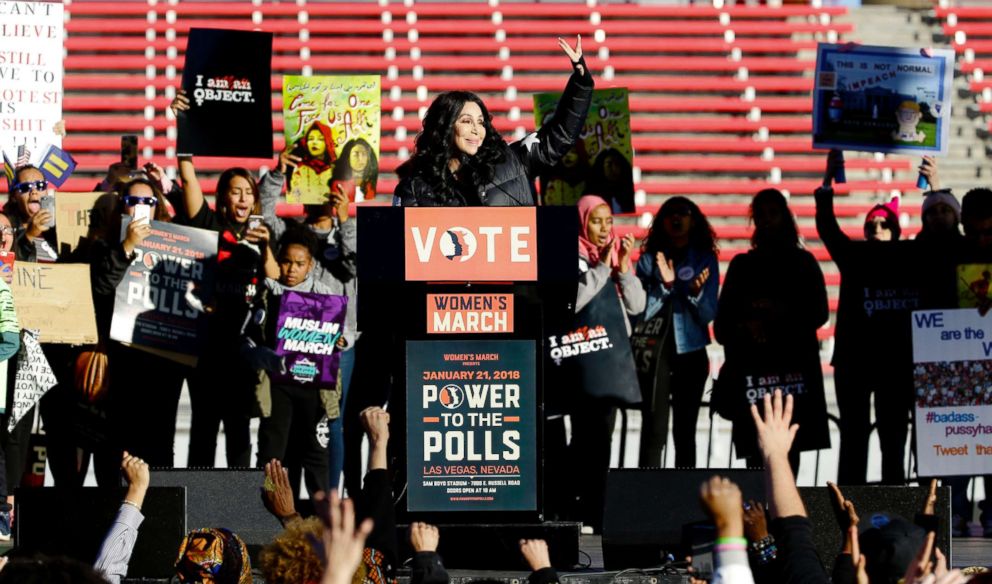 Cher said she realizes there are men who show respect for women: "These are the guys who are raised by women like me."
The pop star added, "This is one of the worst times in our history, and that's why I honestly believe that women are going to be the ones who fix it," Cher said. "And that's no bulls---. If you want a job done right, get a woman."
Referring to the 1930s dance duo of Fred Astaire and Ginger Rogers, Cher told the crowd how people used to praise Astaire for being the greatest dancer in the world while often ignoring Rogers' talent.
"Then somebody said, 'Yeah, but she does it backwards in heels,'" Cher said. "And that's what women are, we do it backwards and in heels. So this is all I have to tell you, just stay strong and remember, if you don't have a vote, you don't have a voice."