What New Jersey Gov. Chris Christie Was Like in High School
The New Jersey governor showed high aspirations even as a teenager.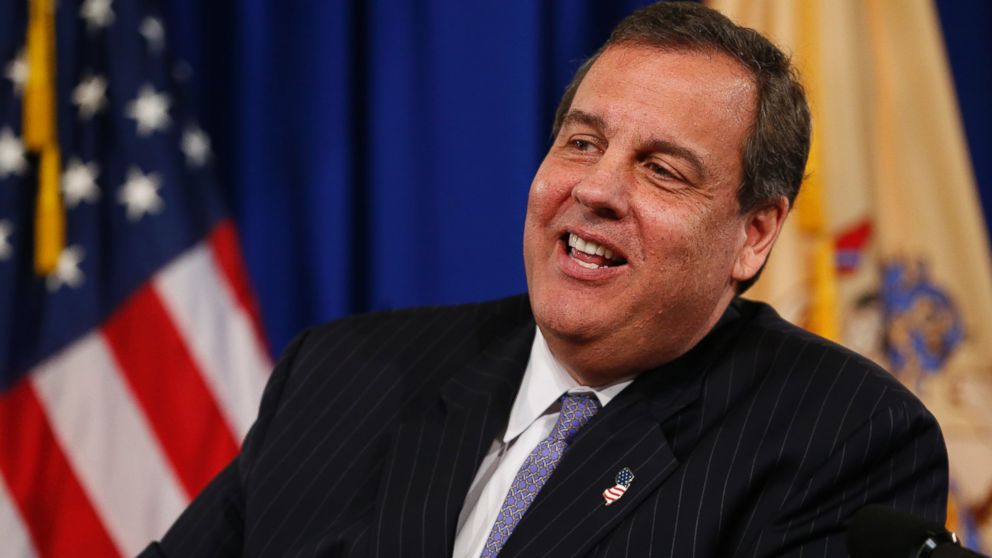 — -- New Jersey Gov. Chris Christie reminisced on his "glory days" of high school from his alma mater today as he made his presidential announcement.
"This is where we grew up, these are the fields where we played on, these are the playgrounds we played on, this is the school we built our friends with and came and learned with," Christie said of his hometown today to a crowd of supporters crammed into the Livingston High School gymnasium.
But what was the 52-year-old, ambitious, and big-personality governor like in his high school heydays?
According to a few of his former classmates and teachers, Christie was hardly the aggressively outspoken politician you see today.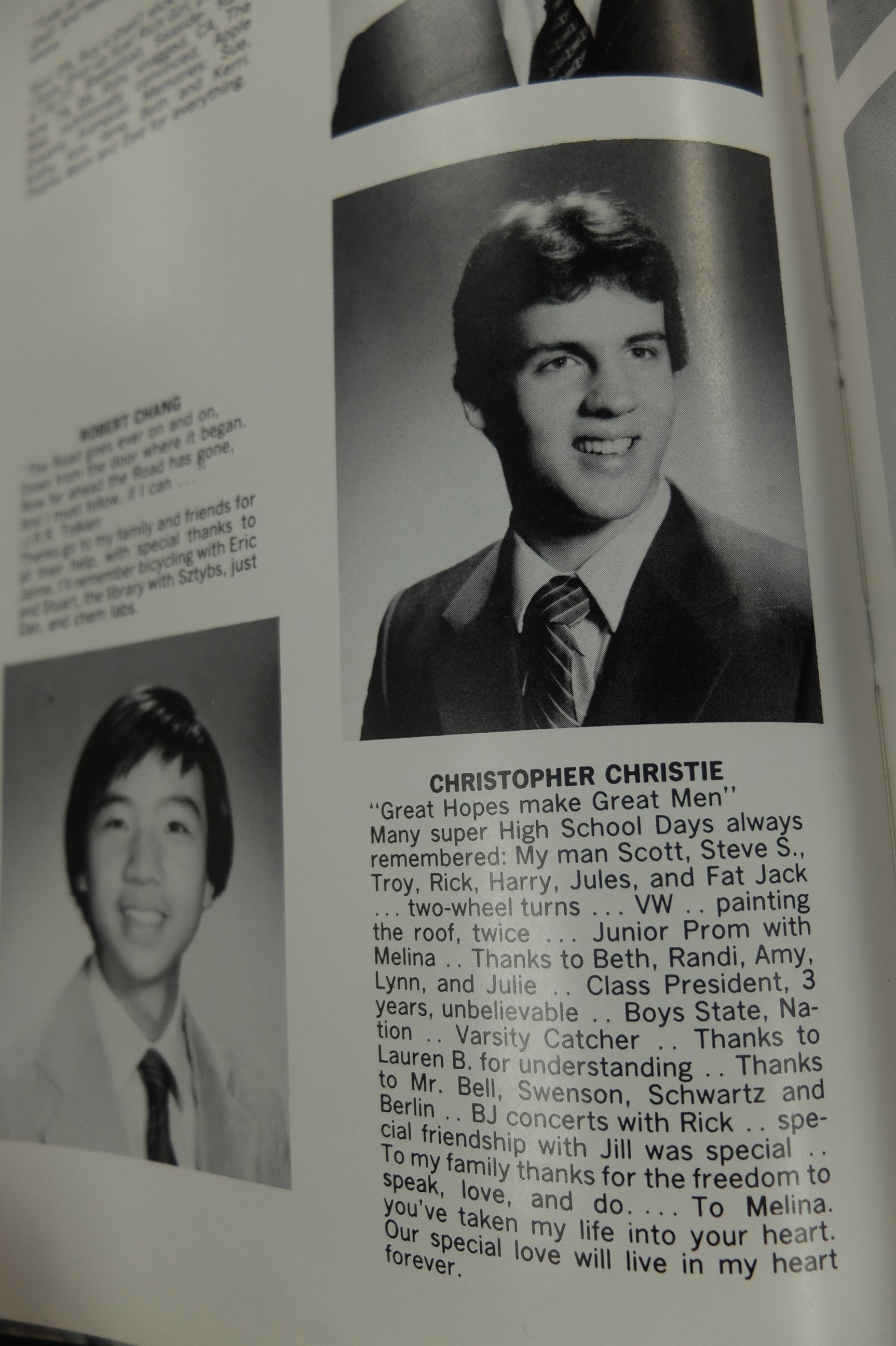 His ambitions for the White House are hinted at in his yearbook quote, "Great Hopes make Great Men" along with the fact that he was elected class president for three years.
Christie was also an athlete, playing catcher on his high school's varsity baseball team. When Christie had to be benched during games his senior year, he handled it with class, according to the Washington Post.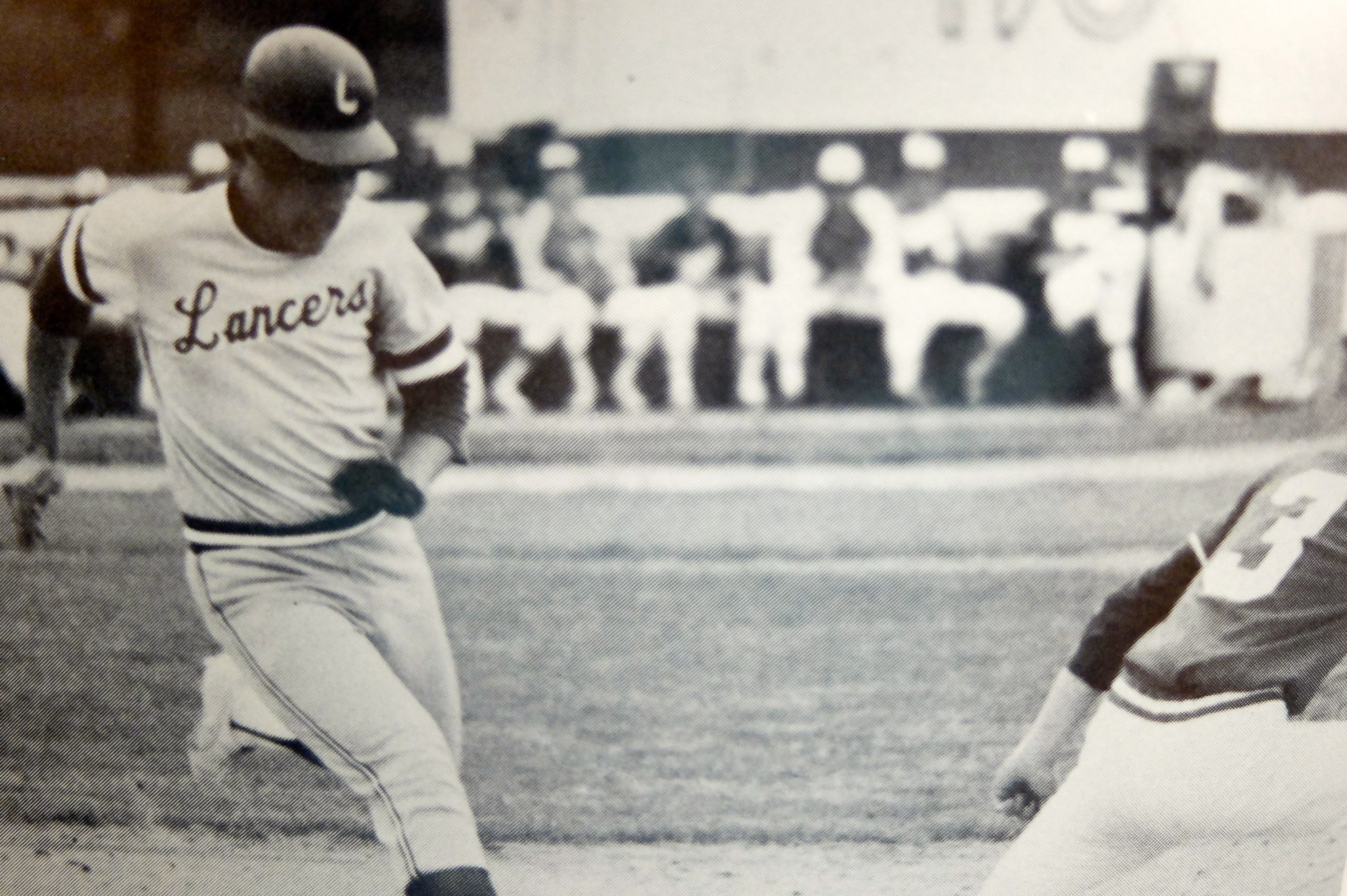 Before he met his wife, Mary Pat, in college, Christie was dating a girl named Melina, taking her to the junior prom. "To Melina. you're [sic] taken my life into your heart. Our special love will live in my heart forever," Christie writes, ending his yearbook quote with romance.
Christie even had his bout of mischief, breaking the rules to paint his graduation year on the high school. "Painting the roof, twice," Christie writes in his yearbook.
In a message to his graduating class of 1980, Christie wrote: "As a group of nearly 600, we will never be all together in the same room again; but as long as this spirit lives within us, we shall never really part."
"You cannot divide me and this town in terms of who I am and what I've become. There is no chance if I hadn't grown up in this town and went to this high school that I'd be standing up here as governor," he said at his induction into the school's Hall of Fame in 2013.