— -- It was the hug heard 'round the world, but it could leave a mark on New Jersey Gov. Chris Christie closer to home.
Christie's embrace of Dallas Cowboys owner Jerry Jones Sunday evening set off a torrent of online mocking of the Garden State governor who roots not for the Giants, Jets or Eagles, but the Cowboys. Christie has said he has been a fan of the team since childhood.
Cyber-teasing, though, may be the least of the possible 2016 contender's problems as the appearance of a possible conflict of interest has cropped up in the wake of Sunday's football game and a Democratic group has asked the New Jersey State Ethics Commission to investigate.
Christie's office confirmed Monday the visit was paid by Jones, with Christie spokesman Kevin Roberts saying in a statement, "Governor Christie attended the game last night as a guest of Jerry Jones, who provided both the ticket and transportation at no expense to New Jersey taxpayers."
Christie's office says the gifts are acceptable and legal under state policy because under the "Code of Conduct for the Governor" established by former Democratic Gov. Jim McGreevey, the governor can receive gifts from "relatives or personal friends that are paid for with personal funds."
But the trip may have entailed more than some buddies watching a game. As reported first in the Wall Street Journal, there is a business relationship between Jones and the Port Authority of New York and New Jersey. The Cowboys, as well as the New York Yankees and Checketts Partners Investment Fund, own Legends Hospitality, which is the operator of the observatory of One World Trade Center. One Word Trade Center is operated by the Port Authority. The observatory is not opened yet.
Christie jointly controls the Port Authority with New York Gov. Andrew Cuomo.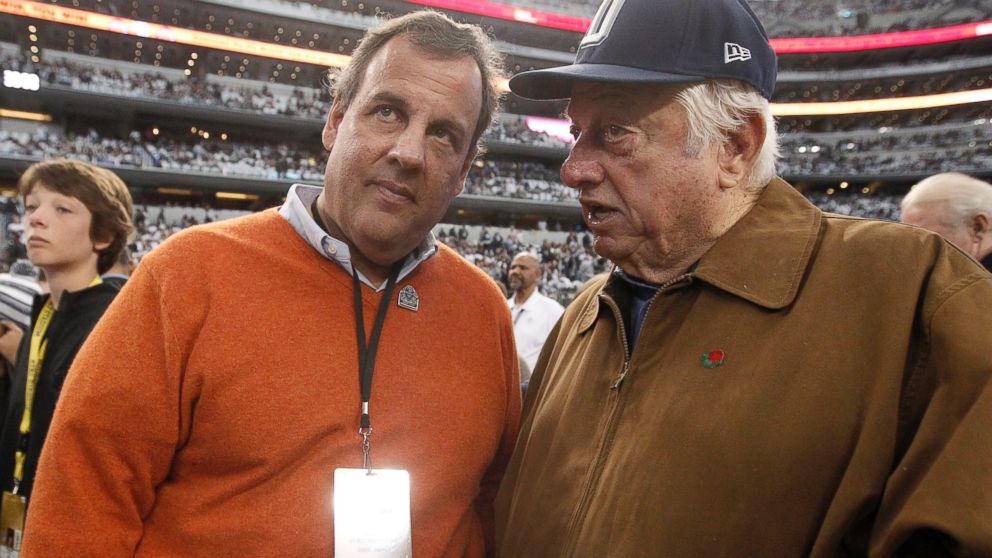 Christie's office did not answer questions about the new revelation nor the cost of the state security he travels with both for official and personal business.
The American Democracy Legal Fund, a liberal group run by Democratic operatives Brad Woodhouse and David Brock, called for an investigation Tuesday to see whether there was any violation of state ethics laws or the Governor's Code of Conduct.
Christie's communications director Maria Comella called the move by the ADLF nothing more than politics.
"Is anyone surprised pro-Hillary PACs like American Bridge and partisan organizations like the DNC are using the Governor's support of a football team for a political hit?" Comella said in a statement.
The observatory bid was chosen in March 2013 and both Cuomo and Christie's names appeared on a news release announcing the selection, which was first reported by the International Business Times.
Erica Dumas, a spokeswoman for the Port Authority, told ABC News the agreement came as a "result of a highly competitive procurement process that began in October 2011 and concluded in February 2013" with the announcement a month later.
"Legends was selected as the highest value proposer from among six qualified respondents to the Port Authority's request for proposals, based on extensive due diligence including comparable research, feasibility and constructability studies, and extensive financial analyses," Dumas said in a statement. "Among other important factors, Legends' proposal provided for the highest lease payments of any bidder."
Dumas confirmed the observation deck is expected to bring in $875 million over 15 years.
The Cowboys did not return a request for comment. A media contact for the Yankees told ABC News they would be doing no more interviews, but Randy Levine, the president of the Yankees and a board member of Legends, also told the Wall Street Journal the bidding process was fair and there were no favors exchanged.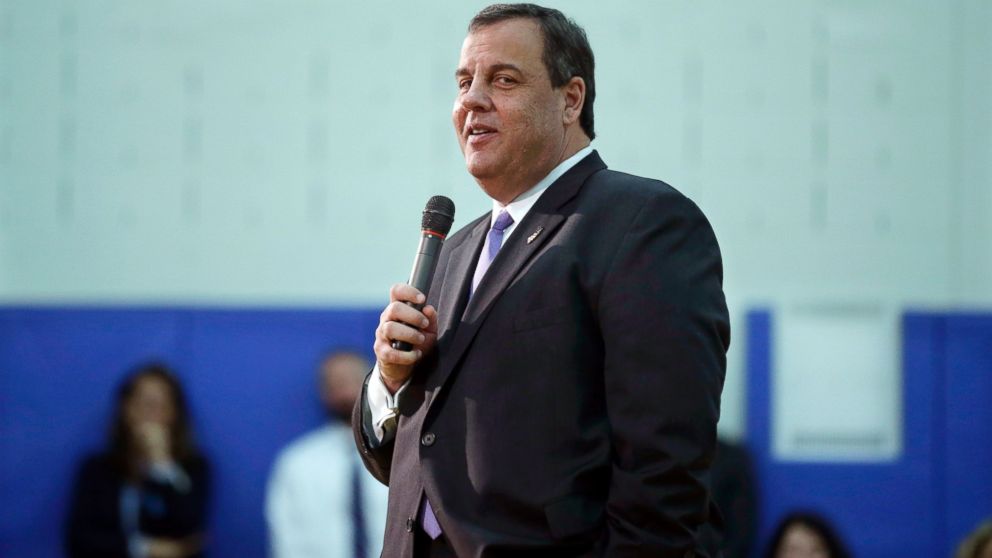 "To try and tie one to the other is silly," Levine said, adding it was New York not New Jersey officials who were the focus of the bid and Jones was not involved, but his family is a "significant" business owner in the company.
This comes after both Christie and Cuomo vetoed legislation late last month that would have overhauled the Port Authority, angering state legislators. They instead unveiled a set of changes they approved.
Jameson Doig, a Princeton University professor who also wrote a book about the Port Authority, told ABC News the problem lies more with the appearance of an impropriety than actual wrongdoing itself.
"The appearance of a conflict of interest is an important thing to avoid," Doig said. "Just because you or your lawyers believe there is no conflict of interest you shouldn't behave in a way other people may perceive is a conflict of interest. It's the distinction between a real conflict of interest and perception…and [avoiding] the perception is important for public officials."
Doig noted Christie's appointing of a personal friend, David Samson, to the Port Authority as one example where Christie may be "insensitive" to the appearance of conflict of interest.
"It goes with his general approach where he aggressively defends whatever position he takes and, as a result, he's not adequately concerned with actual conflicts," Doig said.
Christie's government also has deep connections to the NFL. Two of the league's most valuable teams – the Giants and Jets – play in New Jersey at a brand-new stadium built on state land in the Meadowlands. The state also played host last year to the Super Bowl and some have suggested that the Garden State should find a way to secure another NFL championship in the future.
There are no recorded donations from Jones to Christie's election in 2009 or re-election in 2013, or to the Republican Governors Association, which Christie chaired last year, in recent election cycles. But not all donations would be publicly visible, so it's impossible to completely rule out.
For example, Christie was also aided in the 2013 campaign by an outside group that does not disclose donors and the Republican Governors Association has an arm that takes donations, but also does not disclose them.
Christie appeared on WFAN CBS sports radio Monday and said he would like to attend the Cowboys playoff game in Green Bay, Wisconsin, Sunday. It's unclear whether he will go, but Jones seems to think of Christie as his good luck charm, telling 105.3 The Fan he can't imagine Christie's not attending and saying the governor is "part of our mojo."
ABC News' Chris Good and Josh Margolin contributed to this report.