Congressman Randy Weber Apologizes for Tweet Comparing President Obama to Hitler
An offense tweet gets deleted.
January 13, 2015, 3:26 PM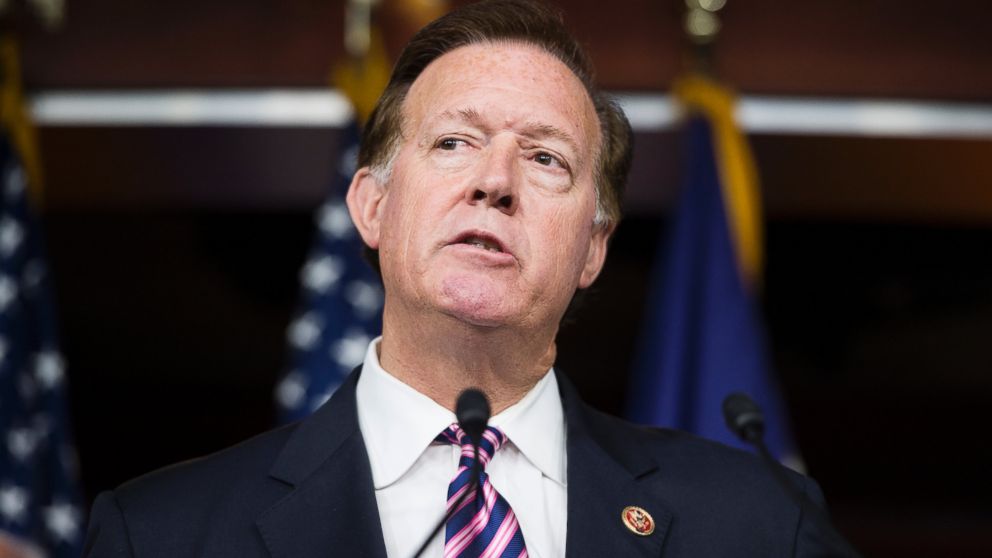 — -- A U.S. representative from Texas issued an apology today, less than 24 hours after posting a tweet that criticized President Barack Obama for his absence at a major anti-terror march in Paris this past Sunday in reaction to the recent terrorist attack there.
The tweet -- sent by Rep. Randy Weber, R-Texas -- referenced Adolf Hitler's visit to Paris after German troops invaded France during World War II.
"Even Adolph Hitler thought it more important than Obama to get to Paris. (For all the wrong reasons.) Obama couldn't do it for right reasons," the tweet read.
The congressman misspelled Hitler's first name in the tweet, which has since been deleted.
"I need to first apologize to all those offended by my tweet," Weber said in a statement. "It was not my intention to trivialize the Holocaust nor to compare the President to Adolf Hitler. The mention of Hitler was meant to represent the face of evil that still exists in the world today. I now realize that the use of Hitler invokes pain and emotional trauma for those affected by the atrocities of the Holocaust and victims of anti-Semitism and hate."
In the statement, Weber added that his reference to Hitler was meant to "represent the face of evil that still exists in the world today" and did not intend to compare Hitler to the president.
"Today, we are facing the evil of Islamic extremists who are attempting to instill fear and murdering the lives of innocent people from Paris to Nigeria to Jerusalem and all over the world," Weber said. "The President's actions or lack thereof is my point of contention."
More than a million people and numerous world leaders attended the march in Paris -- a response to attacks that killed 17 people at the satirical newspaper Charlie Hebdo and two hostage situations, including one at a kosher supermarket.
White House Press Secretary Josh Earnest acknowledged on Monday that the Obama administration should have sent a higher-level official to the march.
"I think it's fair to say that we should have sent someone with a higher profile to be there," Earnest told reporters.
Attorney General Eric Holder was in Paris last weekend, but the U.S. was represented at the march by U.S. Ambassador to France Jane Hartley.