Self-proclaimed conspiracy theorist Jerome Corsi returned to Washington, D.C., again this week for more closed-door meetings with special counsel Robert Mueller's investigators, and on Friday is scheduled to make a second appearance before the federal grand jury probing Russia interference in the 2016 U.S. presidential election, ABC News has learned.
Reached by ABC News on Wednesday, Corsi's lawyer, David Gray, declined to comment on the matter.
Corsi, who until recently served as the Washington, D.C., bureau chief for the controversial far-right media outlet Infowars, is one of at least 11 individuals associated with political operative Roger Stone -- a longtime and close ally of President Donald Trump -- who have been contacted by the special counsel.
Much remains unknown about Mueller's interest in Stone. But in recent weeks, Corsi has emerged as a central figure of interest to Mueller as he builds his case, sources confirm to ABC News. Corsi, who Stone told ABC News he has known for years, has frequently appeared with Stone on-air for Infowars, where Stone currently serves as a contributor.
Mueller's interest in Corsi is believed to stem from his alleged early discussions about efforts to unearth then-candidate Hillary Clinton's emails. The special counsel has evidence that suggests Corsi may have had advance knowledge that the email account of Clinton's campaign manager, John Podesta, had been hacked and that WikiLeaks had obtained a trove of damning emails from it, two sources with direct knowledge of the matter told ABC News.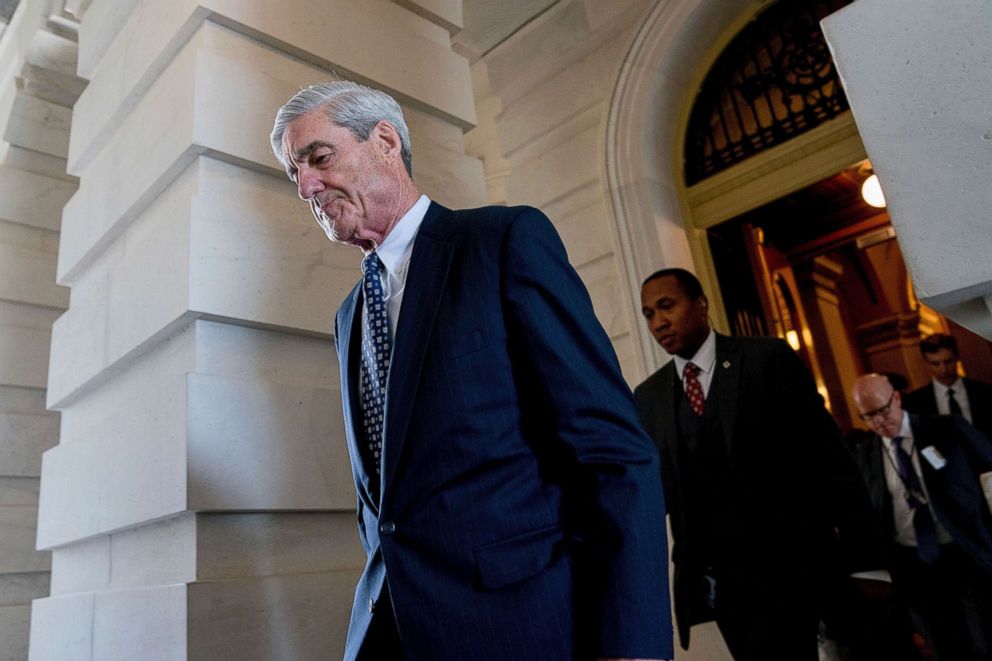 While Corsi is not a widely recognized figure, his handiwork in the political arena has at times become very well known. He has served as the pioneer of several enduring political smears during national campaigns throughout the 2000s.
Corsi has been cited as one of the architects of the 2004 effort to bring then-Democratic presidential candidate Sen. John Kerry's war record into question through a 527 political organization called Swift Boat Veterans for Truth. The group attempted to cast doubt on Kerry's Vietnam War record and question the injuries he sustained in earning decorations that included a Bronze Star, a Silver Star, and three Purple Hearts. Corsi co-wrote a book on the matter, "Unfit for Command: Swift Boat Veterans Speak Out Against John Kerry."
In 2007, Corsi took a brief hiatus from his role as a columnist on the fringe website World Net Daily [WND] to explore a potential third-party bid in the 2008 presidential election but ultimately returned to WND two months later. At the time, he was a subscriber to the so-called 9/11 Truth Movement – a conspiracy theory that disputes al Qaeda's involvement in the 2001 terrorist attacks, alleging that the U.S. government was complicit in the deadly plot and its coverup and was an inside job. Corsi even convened a press conference in late 2007 to call for then-President George W. Bush's impeachment.
But Corsi's most penetrating smear campaign is the same one that helped forge his bond with Donald Trump. He is widely considered one of the early promoters of the so-called "birther" movement, which pursued the idea that former President Barack Obama was born in Kenya, not in America. The theory was debunked and widely denounced as baseless, racist vitriol. Corsi and Trump have long been blasted for not walking back their claims even after Obama produced his long-form birth certificate. In fact, it was only in the final stretch of his successful 2016 presidential bid that Trump finally acknowledged that Obama was born in the U.S.
Shortly after Trump's inauguration, when Corsi joined the controversial conspiracy theorist Alex Jones' right-wing outlet, Infowars, Jones reportedly boasted that Corsi "had a history" with Trump, and that the two had been acquainted for "40-plus years."