— -- Rep. John Conyers, D-Mich., who faces allegations of sexual harassment, said he is stepping aside as ranking member of the House Judiciary Committee while an ethics investigation is pending.
Conyers, the longest-serving current member in the House of Representatives, continues to deny the allegations and said in a statement, "I very much look forward to vindicating myself and my family before the House Committee on Ethics."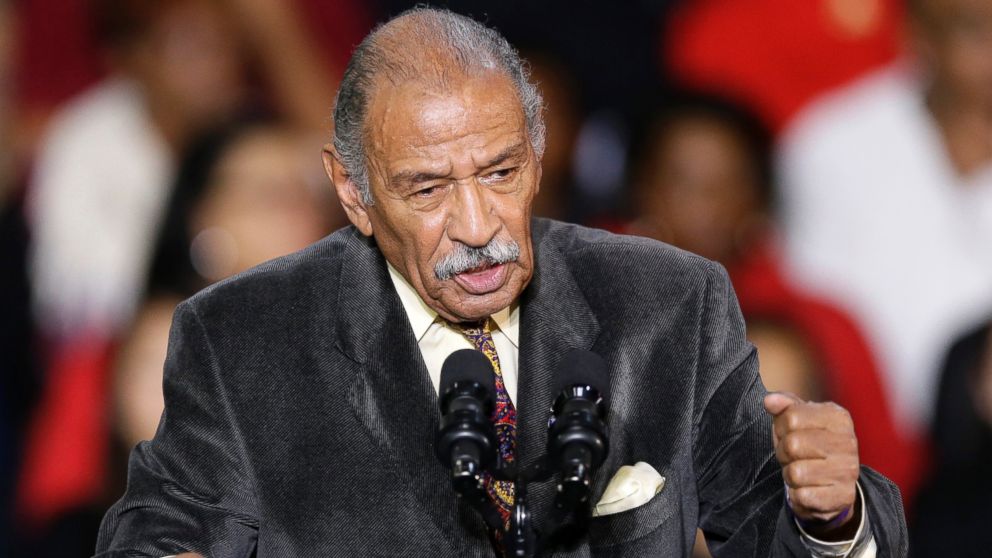 The House Ethics Committee announced last week that it had launched an investigation into the allegations of sexual harassment and age discrimination against Conyers involving his staff. The Michigan representative has said he would fully cooperate.
BuzzFeed News reported Monday that Conyers' office paid a female aide over $27,000 to settle a wrongful dismissal complaint. ABC News has also obtained court filings referencing a federal complaint filed by Conyers' longtime scheduler, who alleged "sexual advances in the form of inappropriate comments and touches." The case was later dropped after the judge denied her request to keep the complaint sealed to protect her privacy.
Melanie Sloan, a lawyer who worked with Conyers on the House Judiciary Committee, has also stepped forward to accuse Conyers of being "increasingly abusive" to her, behavior she says wasn't "sexual harassment" but "sexual discrimination."
Conyers has acknowledged that his office settled a harassment complaint involving a former staffer but denies the allegations against him.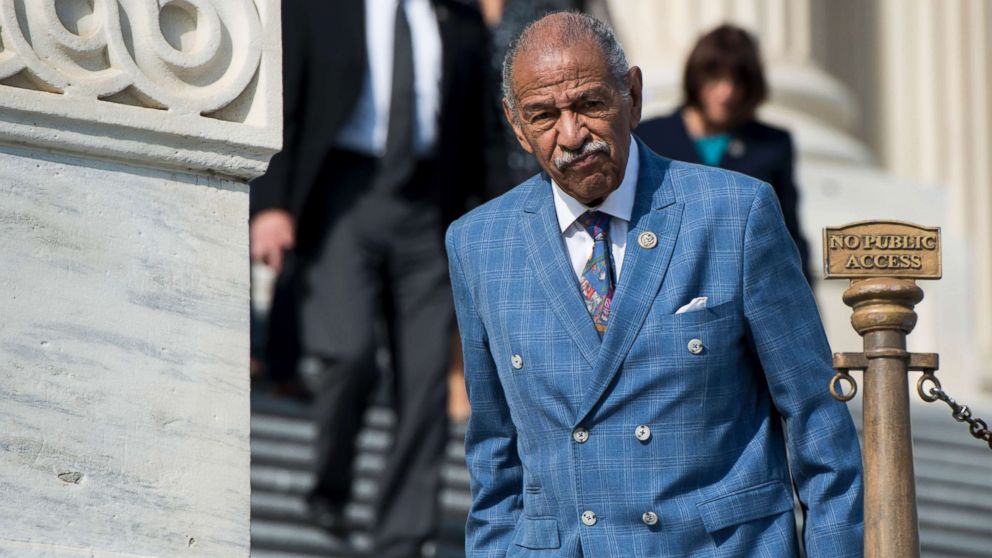 Conyers said in his statement today, "I would like very much to remain as Ranking Member. There is still much work to be done ... But I have come to believe that my presence as Ranking Member on the Committee would not serve these efforts while the Ethics Committee investigation is pending. I cannot in good conscience allow these charges to undermine my colleagues in the Democratic Caucus, and my friends on both sides of the aisle in the Judiciary Committee and the House of Representatives."
He added, "I am grateful to my colleagues who have called for due process before weighing judgment. I would urge them to continue to do so for any Member accused of wrongdoing. Basic fairness requires no less."
House Minority Leader Nancy Pelosi, D-Calif., said in a statement today following Conyers' announcement that "Zero tolerance means consequences."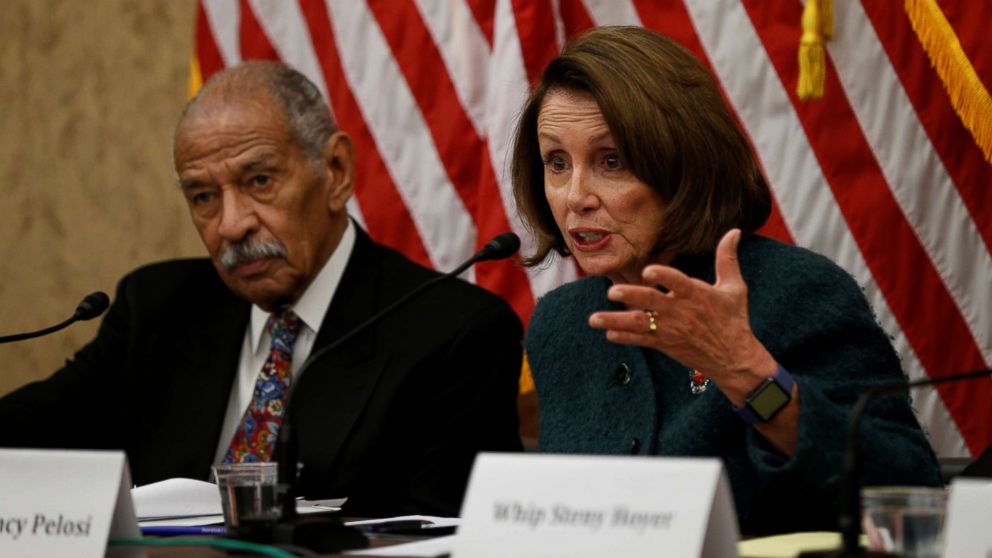 "I have asked for an ethics investigation, and as that investigation continues, Congressman Conyers has agreed to step aside as Ranking Member," Pelosi said. "Any credible accusation must be reviewed by the Ethics Committee expeditiously. We are at a watershed moment on this issue, and no matter how great an individual's legacy, it is not a license for harassment. I commend the brave women coming forward."
Pelosi earlier Sunday on "Meet the Press" urged "due process." She said Conyers is an "icon in this country" who through his work in Congress "has done a great deal to protect women."