Sen. Cory Booker, D-N.J., announced his candidacy in a video published on the first day of February. As mayor of Newark, New Jersey, he vaulted to national attention for his hands-on approach in attempting to turn around the crime and poverty-plagued city.
Out of the running: Booker suspended his presidential campaign on Jan. 13, weeks before the Iowa caucuses, where -- despite a large field organization -- Booker was expected to finish outside of the top tier of candidates, based on recent polling.
Name: Cory Anthony Booker
Party: Democrat
Date of birth: April 27, 1969
Hometown: Washington D.C., but he grew up in suburban New Jersey
Family: Booker has a brother, Cary
Education After high school, Booker went to Stanford University in California, where he played football. He also attended the University of Oxford in England as a Rhodes scholar and received a graduate degree in 1994. He then went to Yale Law School.
What he does now: Booker was elected to the U.S. Senate in a special election on Oct. 16, 2013 and was then reelected in 2014. He serves on the Foreign Relations, Judiciary, Small Business, Entrepreneurship, and Environment and Public Works committees.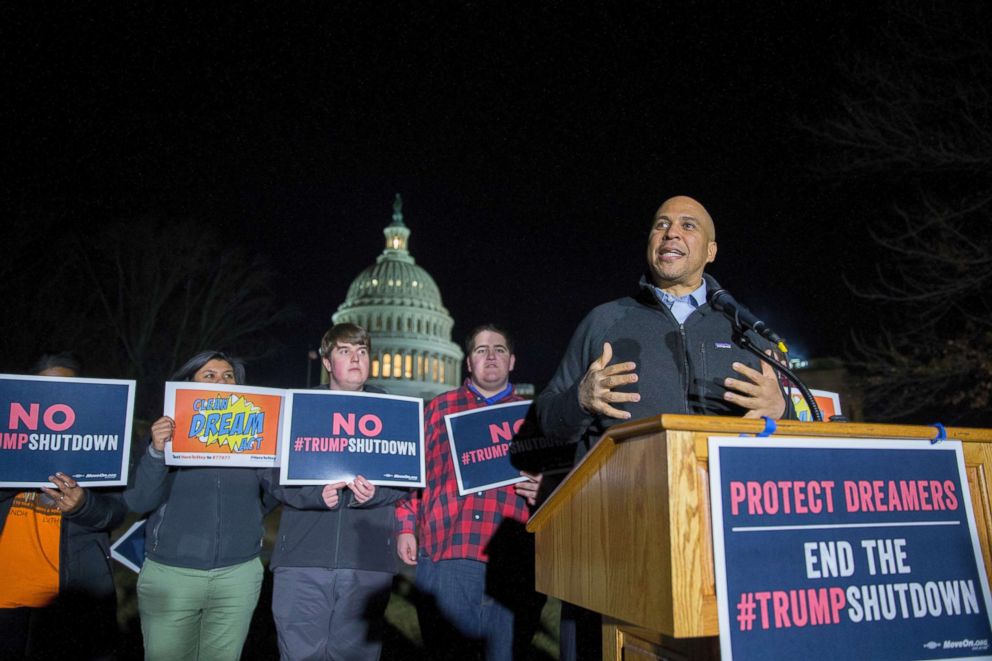 What he used to do: After law school, he worked as an attorney in the non-profit sector, according to his Senate biography. He was elected to the Newark City Council in 1998 and rose through the ranks to become mayor of Newark in 2006. Booker served over seven years as mayor.
Key life/career moments:
As a senator, Booker has attracted notice for his leadership during the bipartisan effort to pass criminal justice reform and for his pointed questioning during Senate Judiciary Committee hearings. That includes, what he described, as his "Spartacus moment" during Brett Kavanaugh's Supreme Court confirmation hearings.
In 2012, while Booker was still mayor of Newark, he returned home to find one of his neighbors' homes in flames. The neighbor claimed her daughter was still inside so Booker and two men in his security detail ran into the burning building to find and rescue the girl. Booker was able locate the girl, carry her over his shoulder and brought her to safety. Both were treated for smoke inhalation and second degree burns.
Booker's unexpected victory in 2006, in which he unseated the longest-serving mayor in the city's history, Sharpe James, was the subject of a documentary called "Street Fight."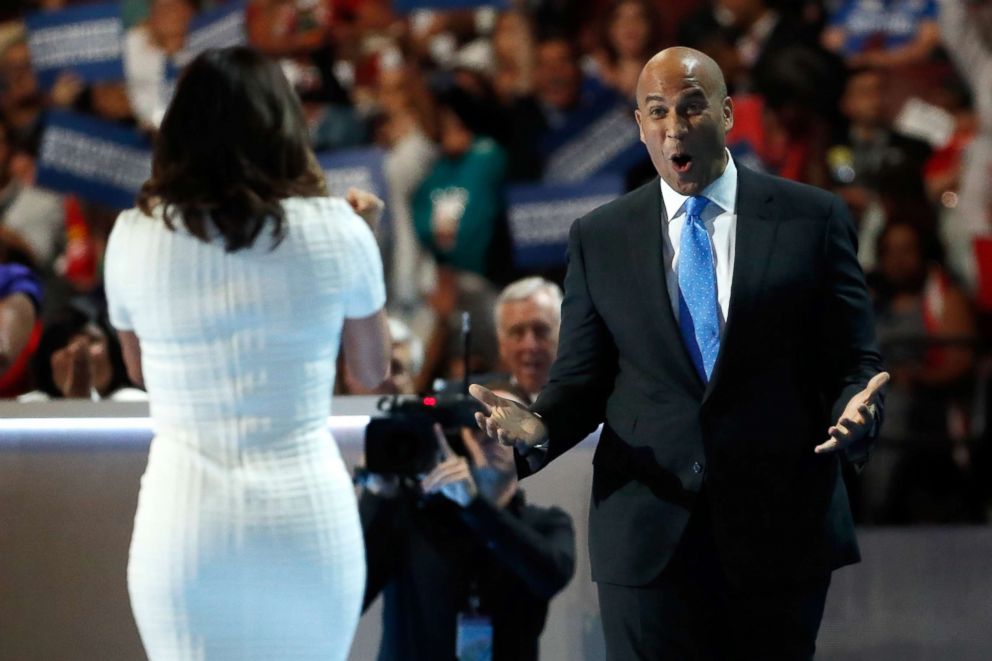 Where he stands on some of the issues:
Booker unveiled a gun control plan which would require all gun owners to submit to a comprehensive background check through the FBI in order to obtain a federal firearm license. Another aspect of his plan would put pressure on gun manufacturers to comply with new regulations.
During the first Democratic presidential debate, Booker said that pharmaceutical companies should be "held criminally liable" for the ongoing opioid crisis across the country. The Booker campaign revealed to ABC News that they decided to return a $2,800 donation from Eagle Pharmaceutical.
Booker said he believes that it is the job of the president to "enforce antitrust laws" when asked about corporate consolidation in an interview on ABC's "This Week." "I don't care if it's Facebook, the pharma industry, even the agricultural industry. We've had a problem in America with corporate consolidation that is having really ill effects," he said.
Fundraising:
The senator raised nearly $4.5 million between April and June this year, short of the $5 million he raised last quarter, and ended the quarter with $5.4 million cash on hand. According to the campaign, 88% of individual donors this quarter gave to Booker's presidential committee for the first time. The average online donation was $15.11, and the campaign did not announce an average donation overall.
Booker's $4.5 million raised in the second fundraising quarter separates him from the top five candidates who each earned over $10 million.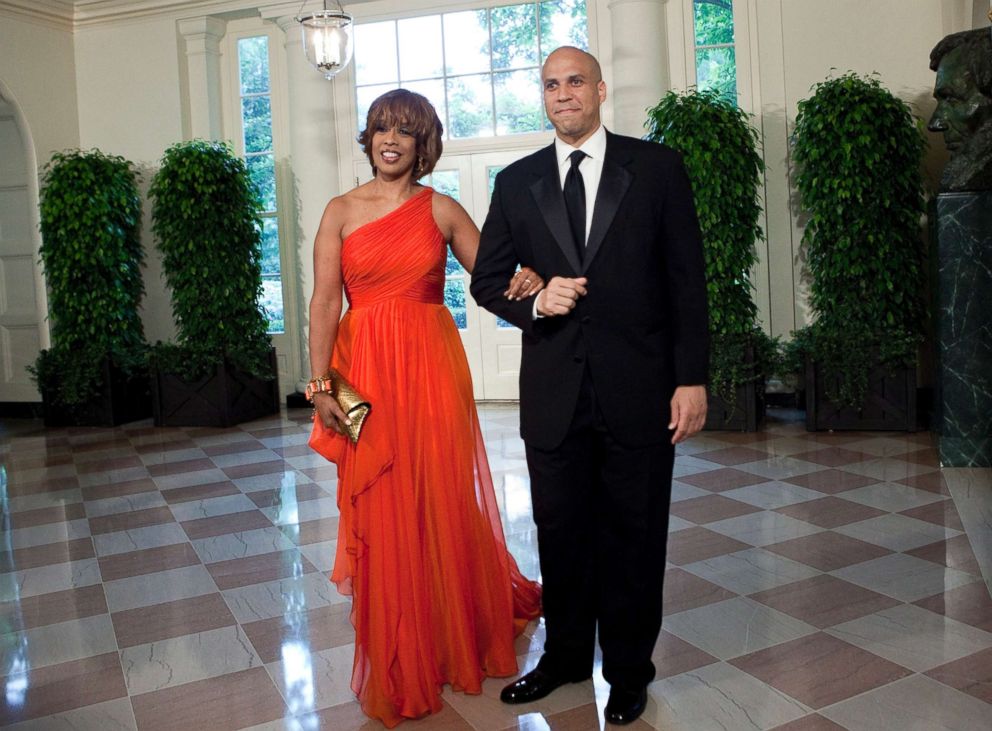 What you might not know about him:
After graduating from Yale, Booker moved to a housing project in Newark. This decision molded into the reputation he developed as a hands-on mayor.
Prior to Barack Obama's election, some in the Garden State openly mused about Booker becoming the country's first black president.
The senator still lives in Newark, having spent two decades as a resident of the city. He lives in the basement apartment of his brother's townhouse.
Booker isn't married and, if elected, he would be the first bachelor president in over a century.
He threatened to -- and eventually did -- release one of the so-called "committee confidential" documents relating to racial profiling during the Kavanaugh confirmation hearing, prompting Sen. John Cornyn, a Texas Republican, to accuse Booker of "conduct unbecoming of a senator."