More US Troops Possible in Syria, Defense Sec. Ash Carter Says
ABC News' Bob Woodruff spoke with Defense Secretary Ash Carter.
November 8, 2015, 9:29 AM
— -- Just days after the White House announced that President Obama had authorized the deployment of a small contingent of special operations forces to the war-torn country of Syria, Secretary of Defense Ash Carter said more American troops could "absolutely" be sent into the country if the United States can find more "capable" local forces to partner with in the fight against ISIS.
"If we find additional groups that are willing to fight ISIL and are capable and motivated, we'll do more. The president has indicated a willingness to do more, I certainly am prepared to recommend he do more, but you need to have capable local forces; that's the key to sustainable victory," Carter told ABC News' Bob Woodruff this week during an interview aboard the USS Theodore Roosevelt in the South China Sea.
The White House last month announced that approximately 50 special operations forces would deploy to Syria despite the president's statements going back to 2013 that he would not commit American boots on the ground there.
"What they are doing there is they are enabling local forces, a mixture of Kurds and Syrian Arabs, who want to fight ISIL. So this small, very elite group, is intended to bring to bear all that the United States can bring to bear, in the way of intelligence, air power and so forth, to help these motivated, capable local forces," Carter told ABC News. "And this is an instance of the whole strategy. We have to beat ISIL. We will beat ISIL. ISIL's heart is in Syria and Iraq."
While the main mission of the troops being deployed to Syria is to advise and assist specific rebel groups, circumstances may force American soldiers into combat situations. In Iraq last month – where troops are also in an advisory role -- Master Sergeant Joshua L. Wheeler was killed during a raid.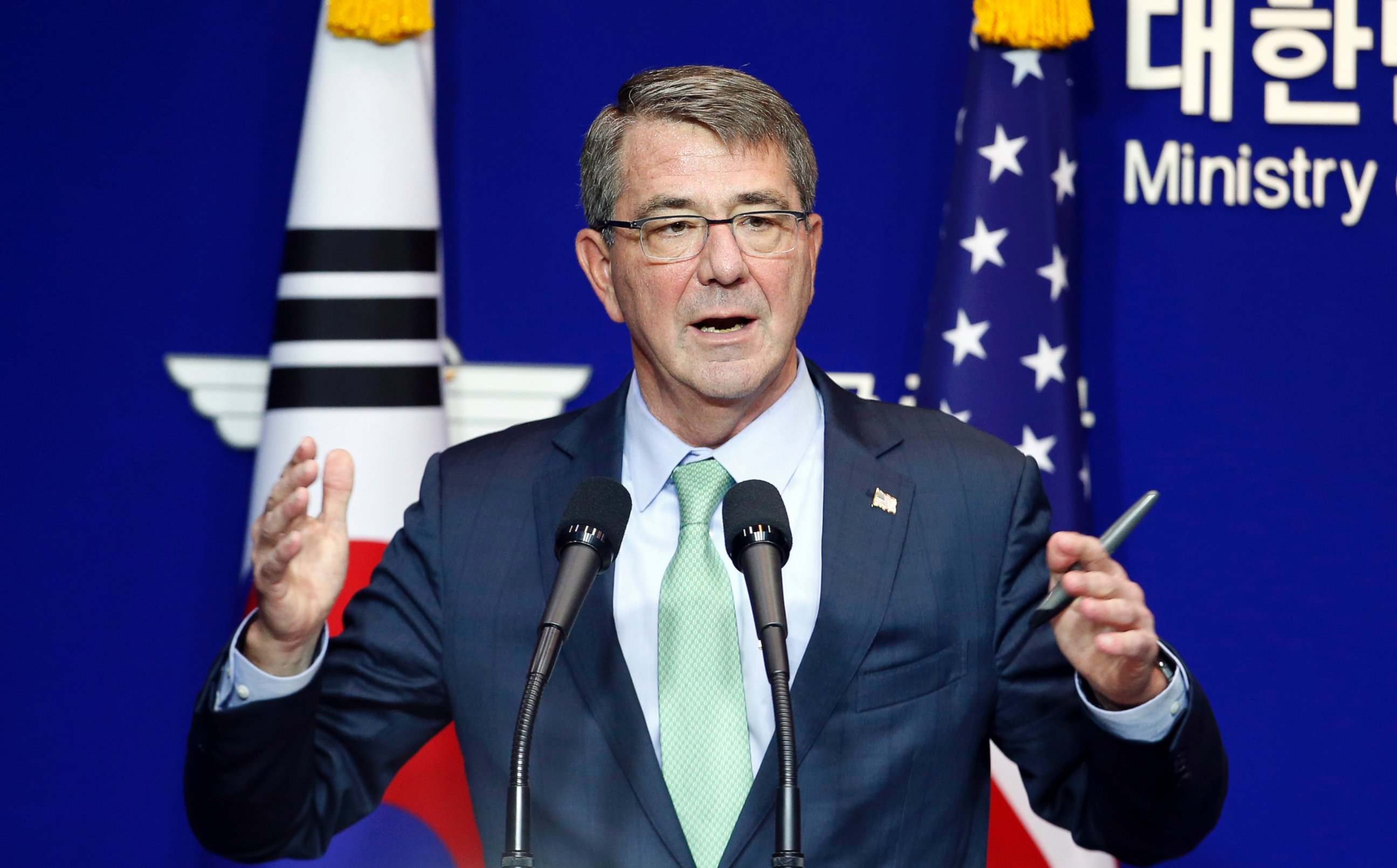 Carter acknowledged the possibility there could be other such incidents.
"It wasn't [Wheeler's] mission to conduct the assault; it was his mission to support the assault. But when he saw the assault get into trouble, he sprang into action. Now that wasn't part of his mission statement, but it was a reflection of tremendous personal heroism on his part," Carter said. "We're sending them into a dangerous situation and it can develop into a combat situation as it did with Joshua Wheeler."