— -- Defense Secretary Chuck Hagel is stepping down, senior administration officials confirmed today to ABC News.
Flanked by Hagel and Vice President Biden, President Obama announced the Secretary's departure this morning from the White House's State Dining Room.
"Chuck Hagel has been no ordinary Secretary of Defense: As the first enlisted combat veteran to serve in that position, he understands our men and women like few others ," the president said. "He's been in the dirt and he's been in the mud. And that's established a special bond. He sees himself in them, and they see themselves in him."
"Over nearly two years Chuck has been an exemplary defense secretary, providing a steady hand as we modernized our strategy and budget to meet long-term threats while still responding to immediate challenges like ISIL and Ebola," Obama continued. "Thanks to Chuck, our military is on a firmer footing, engaged in these missions and looking ahead to the future."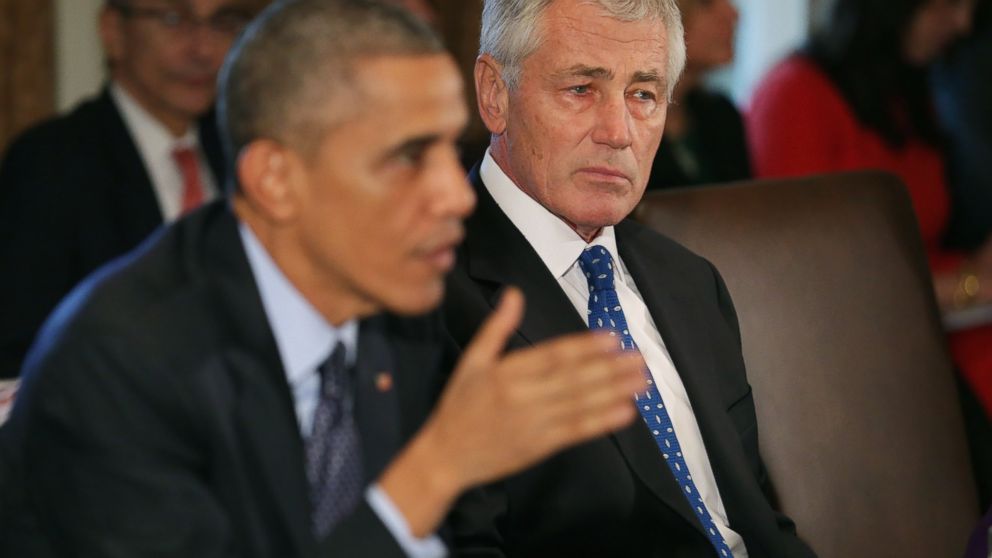 According to a senior administration official, "Secretary Hagel began speaking with the President about departing the Administration given the natural post-midterms transition time" in October.
It didn't come as a big surprise, one longtime associate of Hagel tells ABC News.
"He took the job to end the war--not start another one," this associate of Hagel's told ABC.
The senior administration official indicated that a successor "will be named in short order." Hagel will remain on until the successor has been confirmed.
Hagel's performance was hardly stellar -- from his confirmation hearings on -- but he also knew he wasn't the right man to contend with rising ISIS threat.
Over the past two years, Secretary Hagel helped manage an intense period of transition for the United States Armed Forces, including the drawdown in Afghanistan, the need to prepare our forces for future missions, and tough fiscal choices to keep our military strong and ready," said the official. "Over nearly two years, Secretary Hagel has been a steady hand, guiding our military through this transition, and helping us respond to challenges from ISIL to Ebola."
The official's comments reflect that he had been brought on to be a Defense Secretary who would be at the helm of a military winding down the war in Afghanistan and dealing with budget cutbacks in a tighter financial climate.
Hagel overcame a tough confirmation fight in the Senate from some of his skeptical colleagues who pointed to his previous comments on Iran and Israel as indicators that he was not suited for the job.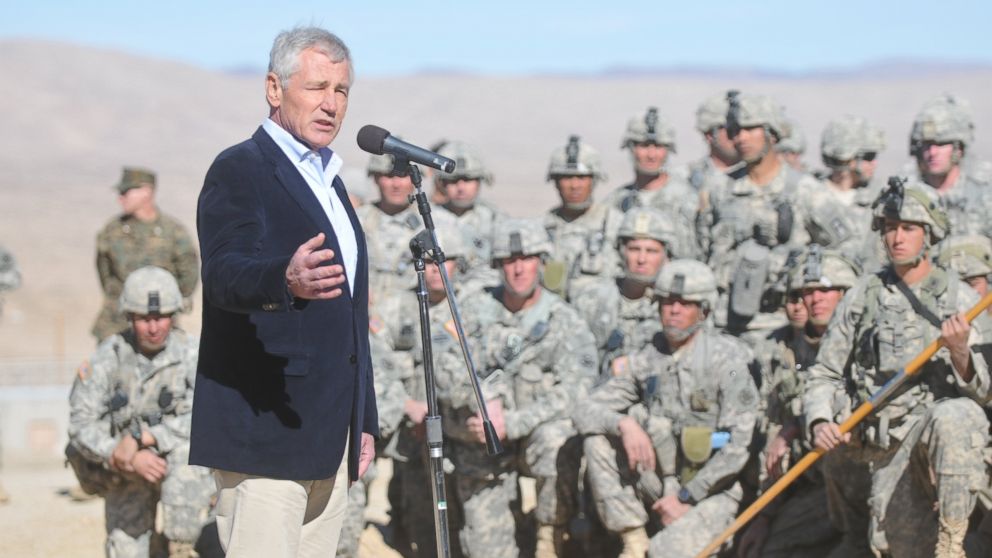 After his confirmation his tenure was marked by the rise of new national security threats like the rise of ISIS in Iraq and Syria that necessitated a return to a U.S. military presence in Iraq.
Hagel and other top administration officials have said repeatedly that the fight against ISIS is going to be a years-long effort.
There had been recent speculation that Hagel had lost the confidence of the administration, but officials discounted press speculation.
And the U.S. military is now involved in fighting the threat of Ebola in western Africa in another mission that could last as long as a year.
With his departure, Hagel will have served just longer than the 20 months served by his predecessor Leon Panetta.
He had previously served as a U.S. senator, representing Nebraska from 1996 to 2009. Following his career in the Senate, Hagel served as Co-Chairman of Obama's Intelligence Advisory Board and was a member of the Secretary of Defense Policy Board.
ABC News' Erin Dooley contributed to this report.