Delta Air Lines is bucking the trend of narrower seats and fewer video screens with today's launch of its newest plane, the Airbus A220, hoping it will signal a commitment to the passenger experience even on short flights.
The Atlanta-based airline is the first in the country to debut the A220, a single-aisle plane born from a partnership between Canadian manufacturer Bombardier and French manufacturer Airbus.
While many airlines are cutting costs by removing seat-back screens and fitting more passengers on flights by cutting seat space, Delta is betting on a strategy to attract the loyalty of those higher-paying business customers, offering a premier narrow-body plane on routes including New York, Boston and Dallas.
These business routes are often crowded with competition, so Delta's Chief Marketing Officer Tim Mapes told ABC Senior Transportation Correspondent David Kerley he's hoping people will seek out the A220.
"The plane itself becomes something that a passenger is actually looking forward to," Mapes said. "How do we bring an airplane experience to life that really responds to the needs of the customer?"
The A220 has an average main cabin seat width of 18.6 inches, the most in Delta's fleet and generally an inch wider than its competition.
Passengers on the A220 will also get seat-back entertainment systems while many other airlines are removing those screens and investing in technology that streams free content to the smartphones of passengers.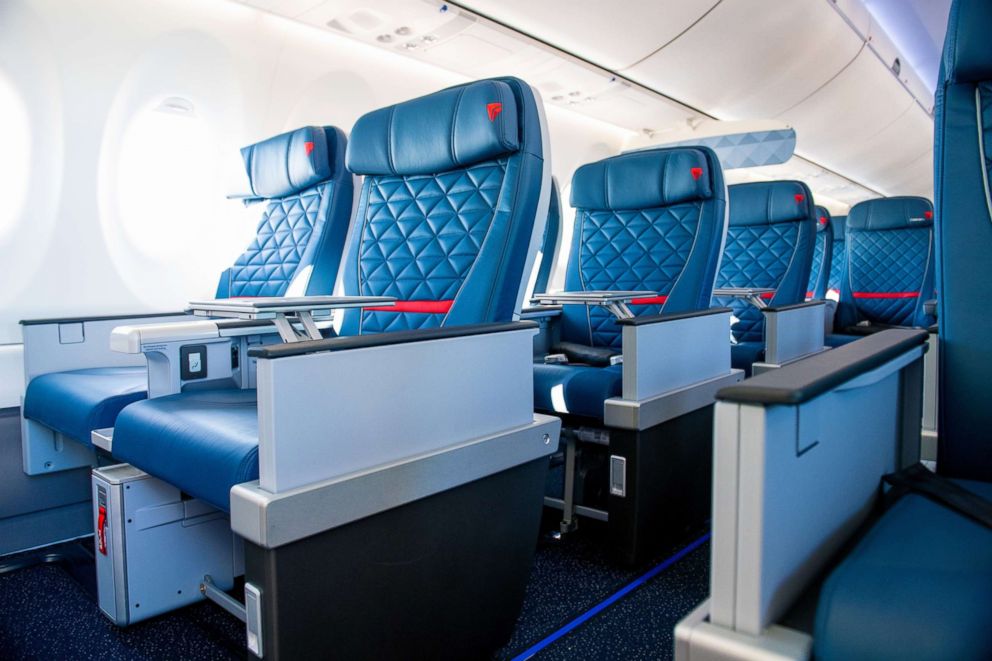 For those who enjoy looking outside the plane, Delta says every seat has a window -- and that includes the bathroom.
The plane is also made with a lighter composite material and new engines that are 20 percent more fuel efficient.
The aircraft was originally known as part of Bombardier's C-Series until Airbus became a partner in the project. Before the aircraft was ever delivered to Delta, Boeing, an American aircraft manufacturing giant, accused their Canadian rival of illegal and harmful trade practices.
The U.S. International Trade Commission eventually sided with Bombardier in early 2018. Delta has since ordered 90 A220s and expect them to all be delivered and operational by 2023, when it will replace some of their existing short-haul options.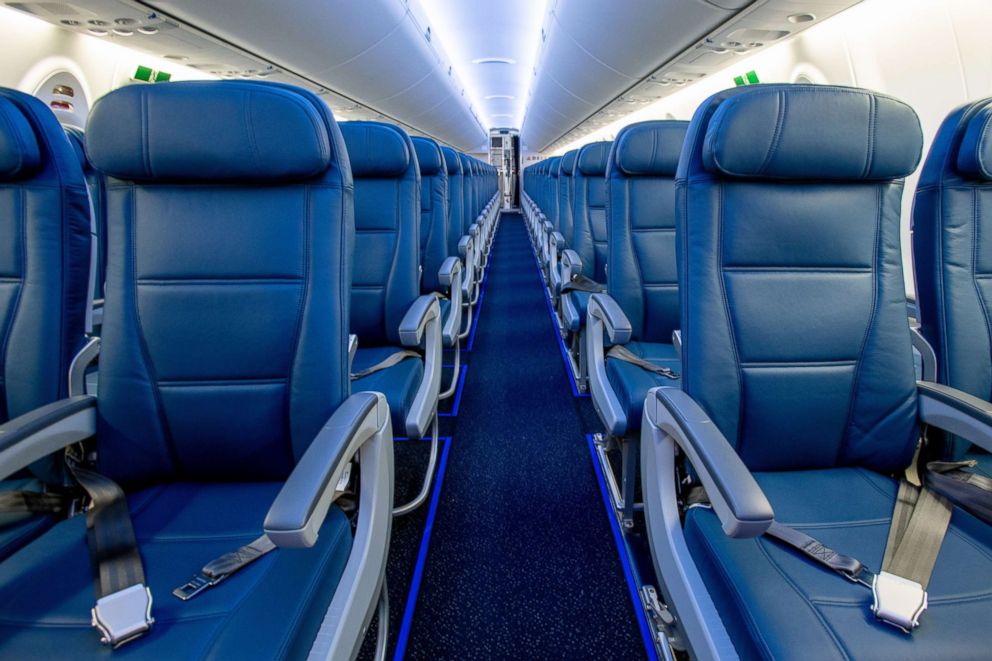 The planes will start on routes popular with business travelers like New York's Laguardia Airport, Boston Logan International Airport and Dallas/Fort Worth International Airport. By the end of August the A220 will be operating on routes to Houston, Minneapolis, Detroit, Salt Lake City and New York's John F. Kennedy International Airport.
Notably, the aircraft is not yet slated to serve Delta's largest hub, Atlanta.
Delta originally planned to roll out the aircraft on Jan. 31, but had to delay when the partial government shutdown kept federal regulators from approving it for service.