— -- Democrats have solidified their position in the November midterm elections in the latest ABC News/Washington Post poll, maintaining a 12-point lead among registered voters while improving to a wide 14-point advantage among likely voters in congressional preference.
Democrats typically lose support in the shift to likely voters, given lower turnout among their stalwart groups. That's not the case now: Among those most likely to vote, 54 percent support the Democratic candidate in their congressional district, compared to 40 percent for the Republican.
See PDF for full results, charts and tables.
This double-digit Democratic lead among likely voters compares with a dead heat in this group in early November. One factor: They've locked down their base, including party identifiers, women and minorities.
Eleven weeks ago, 91 percent of Democratic likely voters backed their party's candidate in 2018. That's jumped to 97 percent now.
Nonwhites favor the Democrat in their congressional district by a 59-point margin, 74-15 percent, up from 32 points in November. And Democratic candidates win support from a vast two-thirds of women, 64-29 percent, up from 55-40 percent in the fall. The race is steady among men, 42-51 percent.
In another key group, 51 percent of political independents support the Democratic candidate, compared to 37 percent for the Republican –- a wide and important gap, though, in this case, unchanged.
The survey, produced for ABC News by Langer Research Associates, finds the GOP still polling strongly in its core groups, though not always at the same levels. While 81 percent of conservatives are in the Republican camp, for instance, 14 percent cross to the Democrats –- twice the share of liberals who support GOP candidates. And Republicans haven't seen as much growth in their support groups as Democrats have in theirs.
One likely-voter criterion used in this analysis is having voted in the 2014 midterms –- a cycle during which Republicans scored big wins. But self-reported past voting can be influenced by current political engagement; it's up 6 points among Democrats and Democratic-leaning independents since November, another sign they're fired up.
In all, 34 percent of likely voters are Democrats, compared to 25 percent Republicans; and 29 percent are liberals, compared to 32 percent conservatives.
About a quarter are nonwhites. The burning question for November is whether these levels of participation are in fact achievable by the Democrats.
The answer likely hinges on whether 2018 serves as a referendum on someone who won't be on the ballot: President Donald Trump. His approvers back the Republican in their district by 90-6 percent; his disapprovers flip almost exactly, 6-88 percent.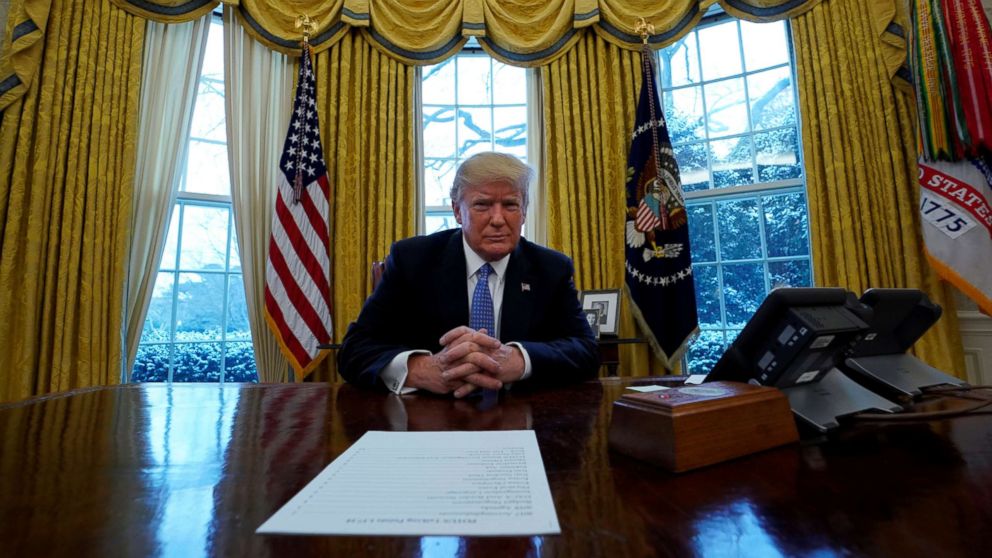 In statistical analysis, views of Trump are a strong independent predictor of 2018 vote preference, even holding constant partisanship, ideology, and demographics such as race and gender. With Trump at just 36 percent approval after one year in office -– a historic low –- Republican fortunes this election year clearly are tied to the president's.
Methodology
This ABC News/Washington Post poll was conducted by landline and cellular telephone Jan. 15-18, 2018, in English and Spanish, among a random national sample of 1,005 adults and 846 registered voters. Results have a margin of sampling error of 3.5 points, including the design effect. Partisan divisions are 31-23-40 percent, Democrats-Republicans-independents.
The survey was produced for ABC News by Langer Research Associates of New York, N.Y., with sampling, data collection and tabulation by Abt Associates of Cambridge, Massachusetts. See details on the survey's methodology here.