— -- With his initial court appearance set for Tuesday, former Speaker of the House Dennis Hastert emerged Monday from his sprawling vacation home in Wisconsin, where he has been secluded from public view, returning to his estate in Plano, Ill.
Hastert left his Wisconsin property early Monday, driving with his wife in a black SUV on the four-hour journey to his Plano home where he did not slow down as he was met by reporters at the gate.
Hastert is scheduled to appear in a Chicago federal court Tuesday for arraignment on federal bank fraud charges relating to payments he allegedly made to an unnamed individual to conceal "prior misconduct," according to the Department of Justice. According to the indictment returned 10 days ago, Hastert was paying an unnamed individual hundreds of thousands of dollars to hide past "misconduct," which federal officials told ABC News involves the alleged sexual abuse of a male student while Hastert was serving as a high school teacher and wrestling coach decades ago.
The sister of a second alleged sexual abuse victim told ABC News last week that her late brother, Steve Reinboldt, was also molested by Hastert while serving as the wrestling team's student equipment manager.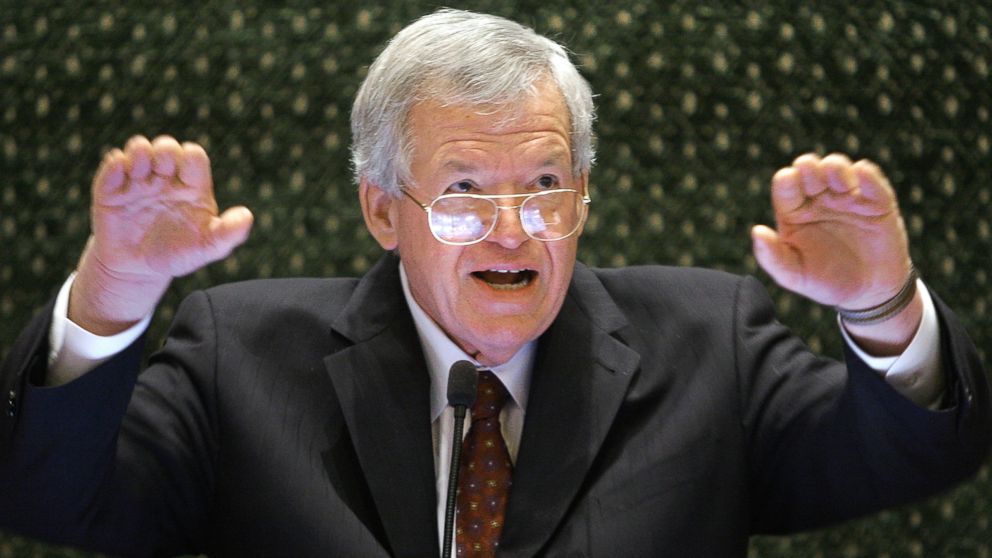 Hastert has not responded to any of the allegations.
Monday a high-powered D.C. defense attorney, Thomas Green, confirmed to ABC News that he will be representing Hastert in court. Green declined to comment on the allegations against Hastert.
Federal officials said Hastert, once the third most powerful public official in the country, will not receive any special treatment when he arrives at the federal courthouse in downtown Chicago. He is expected to enter a plea and will likely be booked and fingerprinted after the hearing.