— -- The Amtrak train that derailed south of Tacoma, Washington today was the first to carry paying passengers down a new route, the local transit authority confirms to ABC News.
The track had previously carried freight trains, but had been recently updated to accommodate Amtrak's passenger trains.
The new route — which moved trains inland — was an attempt to "improve passenger train reliability" by reducing the number of tight curves and single-track tunnels, according to a Washington State Department of Transportation press release issued last week.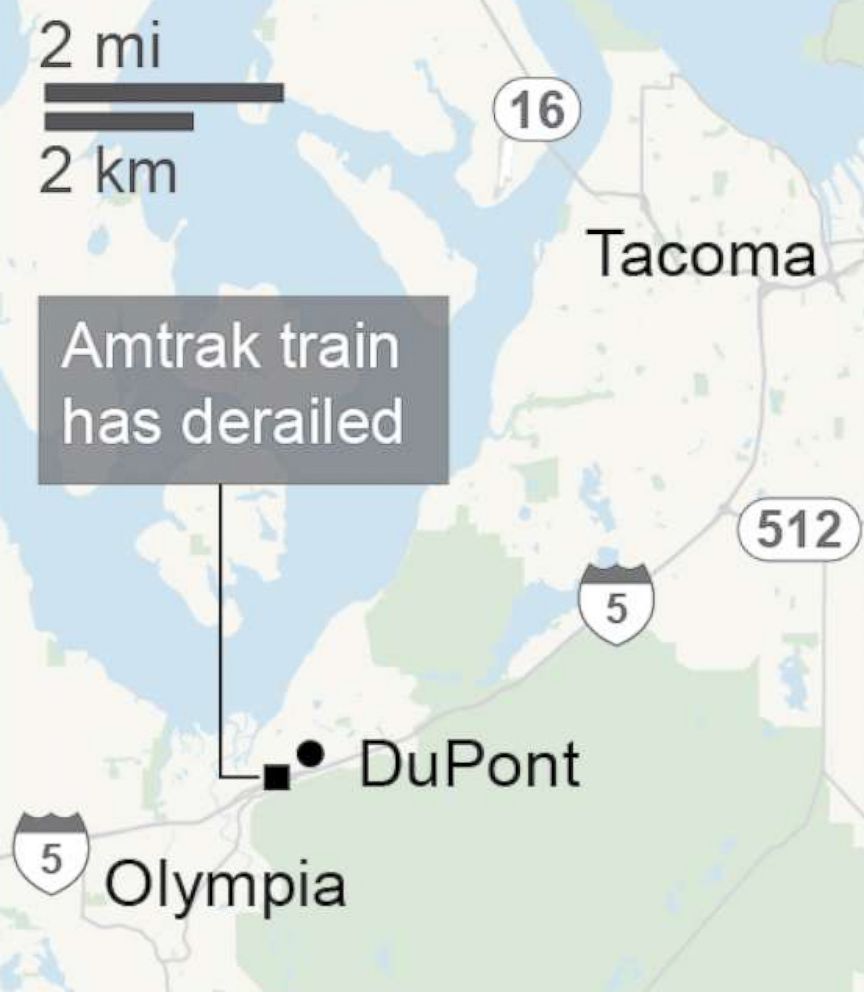 Amtrak said the faster route would allow the carrier to add two additional round trips between Seattle and Portland.
Train 501 was carrying 78 passengers and five crew, Amtrak confirms. Multiple people were killed when the locomotive careened off an overpass, authorities say.