DeSantis: GOP will lose in 2024 if it's referendum on 'what document was left by the toilet at Mar-a-Lago'
"We can't have distractions," the Florida governor said.
Florida Gov. Ron DeSantis said the 2024 elections need to be a referendum on President Joe Biden and not focus on former President Donald Trump's legal troubles as another potential indictment looms over the former president.
"If the election becomes a referendum on what document was left by the toilet at Mar-a-Lago, we are not going to win," DeSantis said in an interview with ABC News Senior Congressional Correspondent Rachel Scott at one of his campaign stops in Iowa.
"We got to focus on what the people are looking for in terms of their futures and I just think in 2024, we won't, we can't have distractions," DeSantis said.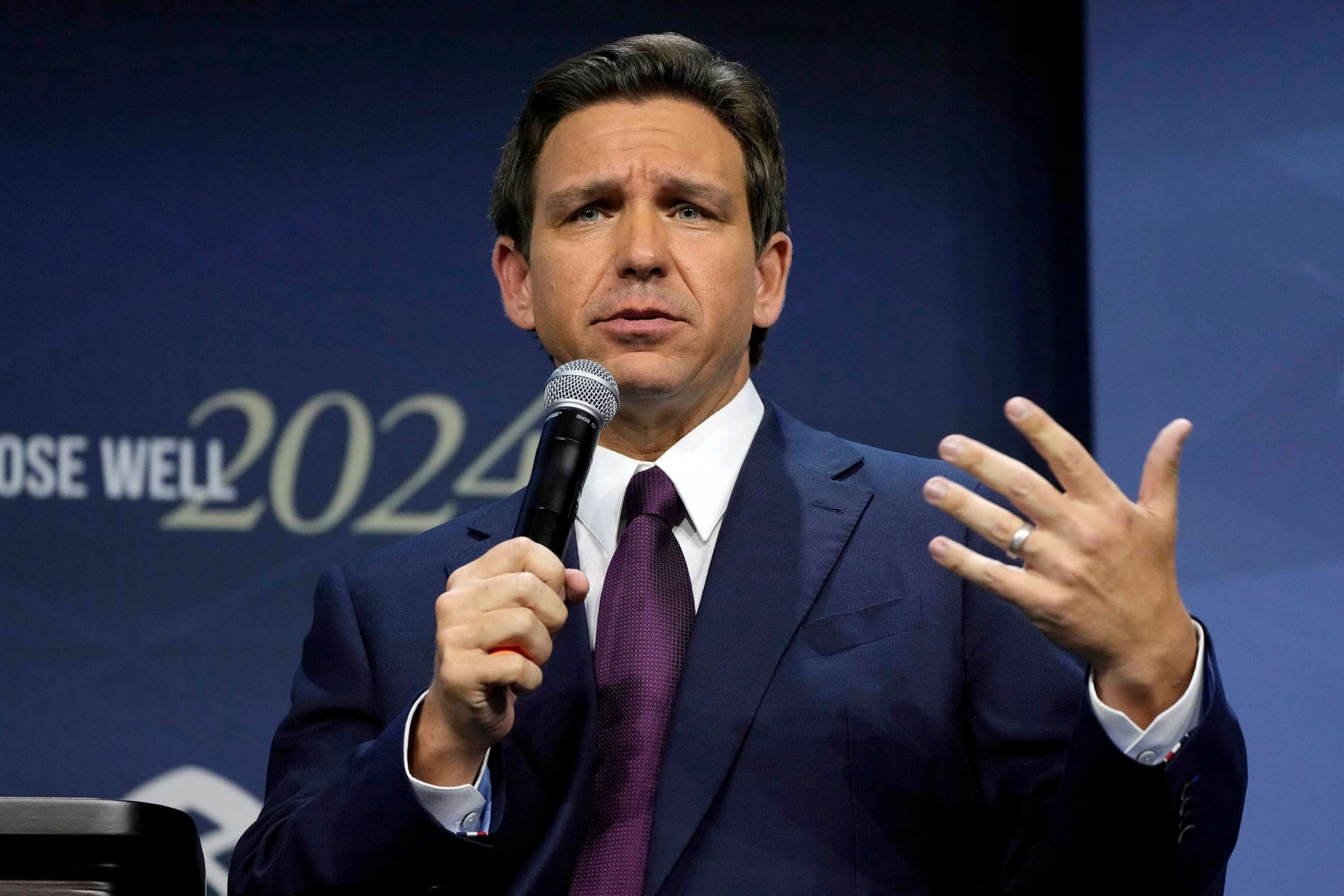 DeSantis' comments on Trump's legal troubles come as the former president could be possibly indicted for a third time.
Trump was indicted last month on 37 criminal counts related to his handling of classified materials. In April, Trump pleaded not guilty to a 34-count indictment from the Manhattan district attorney, Alvin Bragg, charging him with falsifying business records in connection with a hush money payment made to adult film actress Stormy Daniels.
Trump attorneys John Lauro and Todd Blanche met with Special Counsel Jack Smith's team this week following the receipt of a target letter alerting Trump he is a target of the special counsel's investigation into efforts to overturn the 2020 election. Trump has denied any wrongdoing in all cases against him and has called them a political witch hunt.
Still, despite the governor's opinion on Trump's mounting legal problems, DeSantis dialed in on the weaponization of government when asked directly about new allegations that Trump sought to delete video evidence in the classified documents case.
"So you and I can talk about classified handling and all that and I think that could be a conversation that [we] could have but everything I see with this stuff is colored by the abuse of power that I've witnessed over the last four or five years and so they can make allegations, but at the end of the day, they're going to have to prove those allegations," he said.
DeSantis is focusing on devising his strategy for the first GOP presidential primary debate, which is less than a month away. DeSantis said that he is preparing for "both eventualities" for if Trump does or does not participate in the first presidential debate.
"I think everyone should show up. You owe it to make the case to the people about why you should be president," DeSantis said. "And at the end of the day, nobody's entitled to a nomination. Nobody's entitled to be elected to any office, much less the presidency. So, you got to come now, ... [but] we'll be rather ready either way."
DeSantis' swing through Iowa follows his campaign reset, which saw a shakeup within his campaign staff in which more than one-third of his staffers were let go and resources were rededicated to the early nominating states.
DeSantis discussed his new campaign strategy with ABC News, saying his campaign is "not a national campaign. It's a state-by-state campaign."
"The good thing about these first few states is you want to kick the tires," DeSantis said. "They want to be able to meet you. We've shown up in some very rural communities on this latest swing. The No. 1 thing I heard from people is, I'm so impressed that you came to our community. We care enough to show up. You have to earn this and at the end of the day, you can talk about what strategy to cover and I get to that's an issue, but we're gonna outwork everybody, and I think people here in Iowa and New Hampshire are gonna appreciate that."
Trump holds a comfortable lead in primary polling, with DeSantis consistently coming in second place among GOP voters.