— -- Federal prosecutors late tonight revealed disturbing, new details about alleged decades-old sexual abuse by former Speaker of the House Dennis Hastert and his purported efforts to lie about it when confronted by the FBI, according to court documents.
The 26-page filing accuses the man who was once second in line for the Presidency of a series of sexual encounters with four minors when Hastert was a high school wrestling coach in Illinois in the late 1960s and 1970s.
In one such incident, prosecutors say Hastert molested one of his wrestlers, identified as Individual A, in a motel room during a wrestling camp trip, using the guise of a massage to inappropriately touch the boy.
Another wrestler allegedly told investigators that Hastert molested him too, when he was 14 years old. Identified as Individual B, the witness said when he and Hastert were alone in a locker room, Hastert told him to get on a table for a massage to "loosen him up," but instead Hastert "performed a sexual act on Individual B," the filing says.
Hastert allegedly used the same tactic on another former wrestler, then 17 years old, identified as Individual D, who was also the object of sexual acts by Hastert.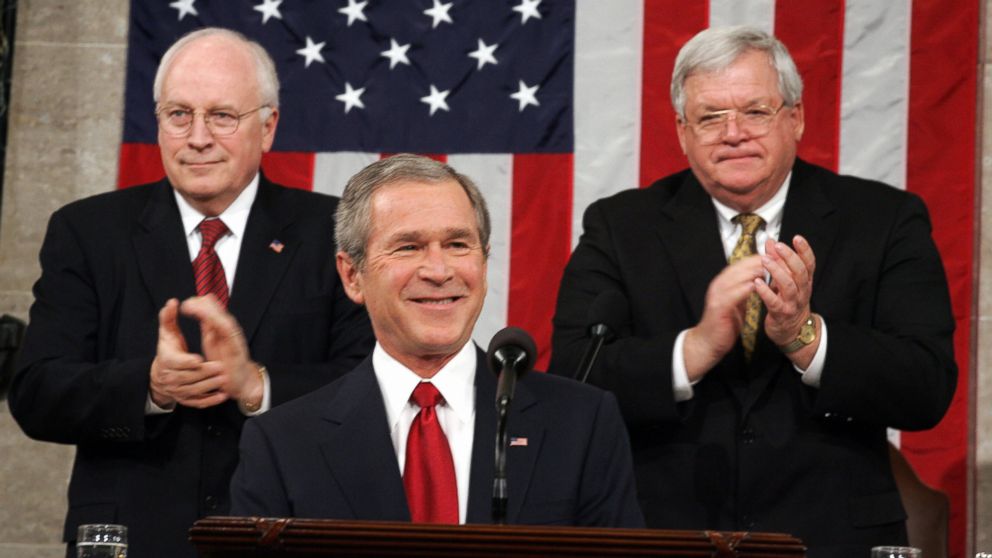 Individual D also stated that Hastert at one point put a "'Lazy-boy'-type chair in direct view of the shower stalls in the locker room where [Hastert] sat while the boys showered," the filing says.
The prosecution's filing today also briefly recounts the allegations of another former student, identified as Individual C, who claims that Hastert "brushed his hand over [the student's] genitals," during a massage in the locker room, which the student found "very weird" and uncomfortable.
Another purported victim, Steve Reinboldt, was previously identified to ABC News by his younger sister Jolene Burdge. In today's filing, prosecutors say that Burdge said Reinboldt, who died in the mid-1990s, told her that Hastert "had abused him all through high school."
Burdge told ABC News that when she learned of her brother's alleged abuse, years after the fact, she asked him why he had never come forward.
"And he just turned around and kind of looked at me and said, 'Who is ever going to believe me?'" she said. In the filing, it says Hastert denied the allegations involving Reinboldt.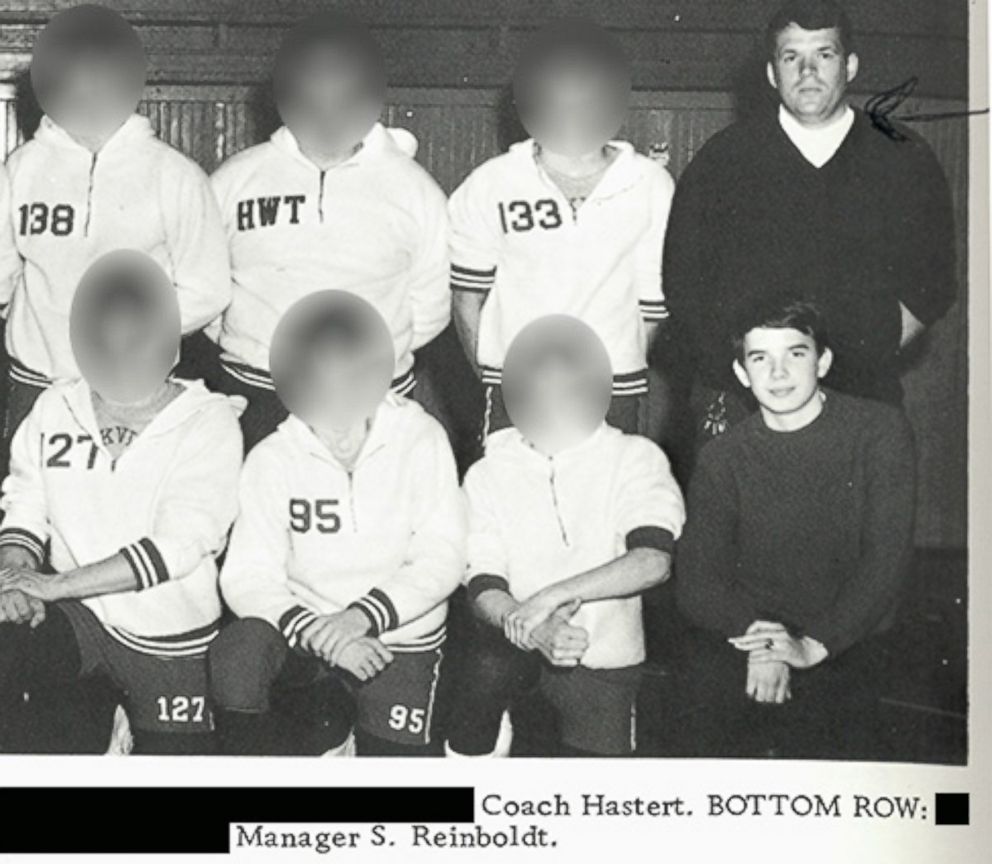 Federal prosecutors, in detailing the allegations publicly for the first time tonight, accused Hastert of "stunning hypocrisy," noting that he had built his early political career largely on the foundation of his work as a teacher, coach and mentor to his students.
Of his alleged victims, the prosecutors wrote today that Hastert "made them feel alone, ashamed, guilty and devoid of dignity. While defendant achieved great success, reaping all the benefits that went with it, these boys struggled, and all are still struggling now with what defendant did to them."
Hastert's alleged decades-old misconduct stayed secret for years, until 2010 when prosecutors say Individual A confronted Hastert and asked him why he had done it.
"After a long pause, defendant [Hastert] said that it was a confusing and difficult time in his life," the filing alleges.
The two eventually came to an agreement in which Hastert would pay Individual A $3.5 million, but everything began to unravel after federal authorities started asking questions about Hastert's bank withdrawals. After initially claiming that he was just trying to avoid the hassles of answering questions from the bank, Hastert's attorneys contacted the FBI and claimed he was being extorted by a former student over a false claim of sexual misconduct.
Hastert then agreed to cooperate with the government's investigation, including secretly recording two conversations with his former student, with the FBI listening in.
But when the FBI heard those conversations, agents began to doubt Hastert's story, and eventually came to believe that it was Hastert who was lying, not his former student.
"Individual A's tone and comments during the recorded conversation were inconsistent with someone committing extortion," according to the prosecutors' filing today. "Instead of objecting to defendant's request, for example, Individual A expressed understanding for defendant's supposed need for more time to come up with the money. Individual A did not make any threats, implicit or explicit, nor did he seem angry that defendant was asking for more time to get the money."
Hastert pleaded guilty in December to a financial crime involving the purported hush money payments. Earlier this week, his attorneys made a court filing in which they said, "Mr. Hastert is deeply sorry and apologizes for his misconduct that occurred decades ago and the resulting harm he caused to others."
"Mr. Hastert's fall from grace has been swift and devastating. Neither we as his lawyers, nor Mr. Hastert, have the present insight to understand and reconcile the unfortunate and harmful incidents he caused decades ago with the enduring achievements, leadership, and generosity that earned him extraordinary affection and respect throughout this country during his many years of public service," the defense said.
Hastert technically faces a maximum penalty of five years, but according to the terms of his plea deal, prosecutors recommended he serve no more than six months. His defense team wants probation. Prosecutors are also asking the judge to require Hastert to under sex offender evaluation, and to comply with any recommended treatment.
"The federal and state statutes of limitations have long expired on potential charges relating to defendant's known sexual acts against Individual A and other minors," the prosecution said in today's filing. "These known acts consist of the defendant's intentional touching of minors' groin area and genitals or oral sex with a minor. With this case, the government seeks to hold defendant accountable for the crimes he committed that can still be prosecuted: defendant's structuring of cash withdrawals and his lies to the government about that activity. But those crimes, while recent, have their origin in the defendant's past."
Burdge tonight cheered the government's unveiling of Hastert's alleged crimes, 20 years after she said she confronted Hastert, as described in the original ABC News report.
"Knowing that encounter was the backdrop that ultimately caused his downfall and made people believe makes all the tears worth it," she told ABC News. "This is for you, Stevie. We did it!"