The FBI on Monday revealed what it said is evidence of expanding espionage and security activity by the Chinese government on U.S. soil.
The Justice Department announced three cases suggesting more brazen activity by China inside the U.S. in the wake of the spy balloon controversy.
One case involves Chinese security officials allegedly spying on Zoom calls and then harassing Chinese dissident participants identified as targets.
Ten Chinese officials were charged with conspiracy along with an employee of a telecommunications company.
Sources told ABC News the company was Zoom and the insider from China allegedly was able to disrupt meetings on Zoom.
A Zoom spokesperson told ABC News the company has been "cooperating fully with the Department of Justice. We wholly support the U.S. Government's commitment to protecting American companies and citizens from foreign coercion or influence."
Another of the cases involves Chinese security officials allegedly setting up a "police station" in New York City and using it as a base of operations to spy on, co-opt or intimidate Chinese dissidents living in the city and elsewhere.
The charges unsealed allege two defendants were operating an illegal overseas "police station" -- the first ever in the U.S. -- located in lower Manhattan, for a provincial branch of the Ministry of Public Security of the People's Republic of China (PRC).
A top DOJ official told ABC News' that the charges show how brazen China is.
"[It] shows how brazen they are, how unwilling they are to work under the laws that apply in free democracies," David Newman the Principal Deputy Assistant Attorney General for National Security at the Department of Justice told Chief Justice Correspondent Pierre Thomas. "And it demonstrates that they choose to project their authoritarian system outside their borders."
The two suspects operated out a Manhattan office building in Chinatown at the direction of a Chinese police official, prosecutors alleged.
The men engaged in a number of activities on U.S. soil, prosecutors said, including participating in counter protests and targeting specific Chinese dissidents for harassment.
"It is simply outrageous that China's Ministry of Public Security thinks it can get away with establishing a secret, illegal police station on U.S. soil to aid its efforts to export repression and subvert our rule of law," said Acting Assistant Director Kurt Ronnow of the Counterintelligence Division. "This case serves as a powerful reminder that the People's Republic of China will stop at nothing to bend people to their will and silence messages they don't want anyone to hear."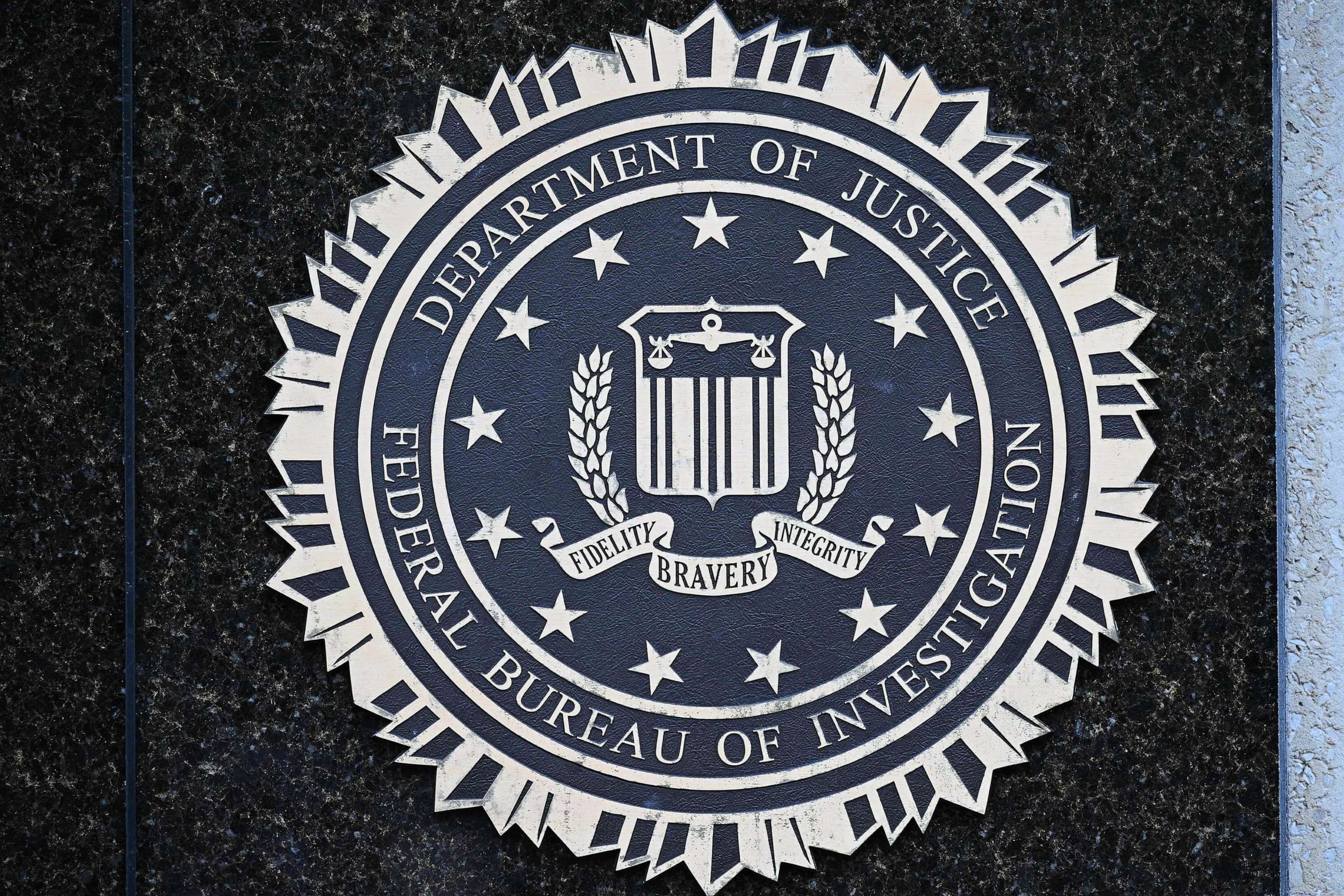 The men arrested were expected in a Brooklyn federal court later Monday.
If convicted of conspiring to act as agents of the PRC, the defendants face a maximum sentence of five years in prison. The obstruction of justice charge carries a maximum sentence of 20 years in prison.
The Justice Department also announced charges against 34 members of a specialized unit in China. The unit, run by the Chinese national police or Public Security Ministry, the U.S. said, allegedly created fake social media accounts, including on Twitter, to harass Chinese dissidents in the U.S. and to promote propaganda from China.
Newman said it further shows how China wants to further their agenda in the U.S.
"We're limited in what we can say outside of our charges, but everyone who follows China in the PRC knows that this effort is ongoing and that they are going to continue to take other efforts to try to project their system into the United States," he said.
FBI Director Christopher Wray expressed concern about the Chinese "police stations" during a congressional hearing in November 2022.
"I'm very concerned about this. We are aware of the existence of these stations," Wray told a Senate Homeland Security and Governmental Affairs Committee hearing in November.
"But to me, it is outrageous to think that the Chinese police would attempt to set up shop, you know, in New York, let's say, without proper coordination. It violates sovereignty and circumvents standard judicial and law enforcement cooperation processes," he added.
ABC News' Alem Agha and Beatrice Peterson contributed to this report.