— -- Republican presidential nominee Donald Trump has invested up to $1 million in the energy assets company behind the controversial Dakota Access Pipeline, according to financial records he was required to disclose prior to running for office.
According to his Public Financial Disclosure Report, Trump has investments worth between $500,000 and $1 million in Dallas-based Energy Transfer Partners, whose subsidiary, Dakota Access, is building the four-state crude oil pipeline.
On the form, filed in 2015, he reported making between $15,000 and $50,000 in interest, dividends and capital gains from his investment.
The exact figures of how much Trump has invested in Energy Transfer remains unclear, as the presidential nominee has so far refused to release his taxes, breaking from an election tradition that dates back decades.
Representatives for Energy Transfer Partners and the Trump Campaign did not immediately respond to ABC News' request for further comment today.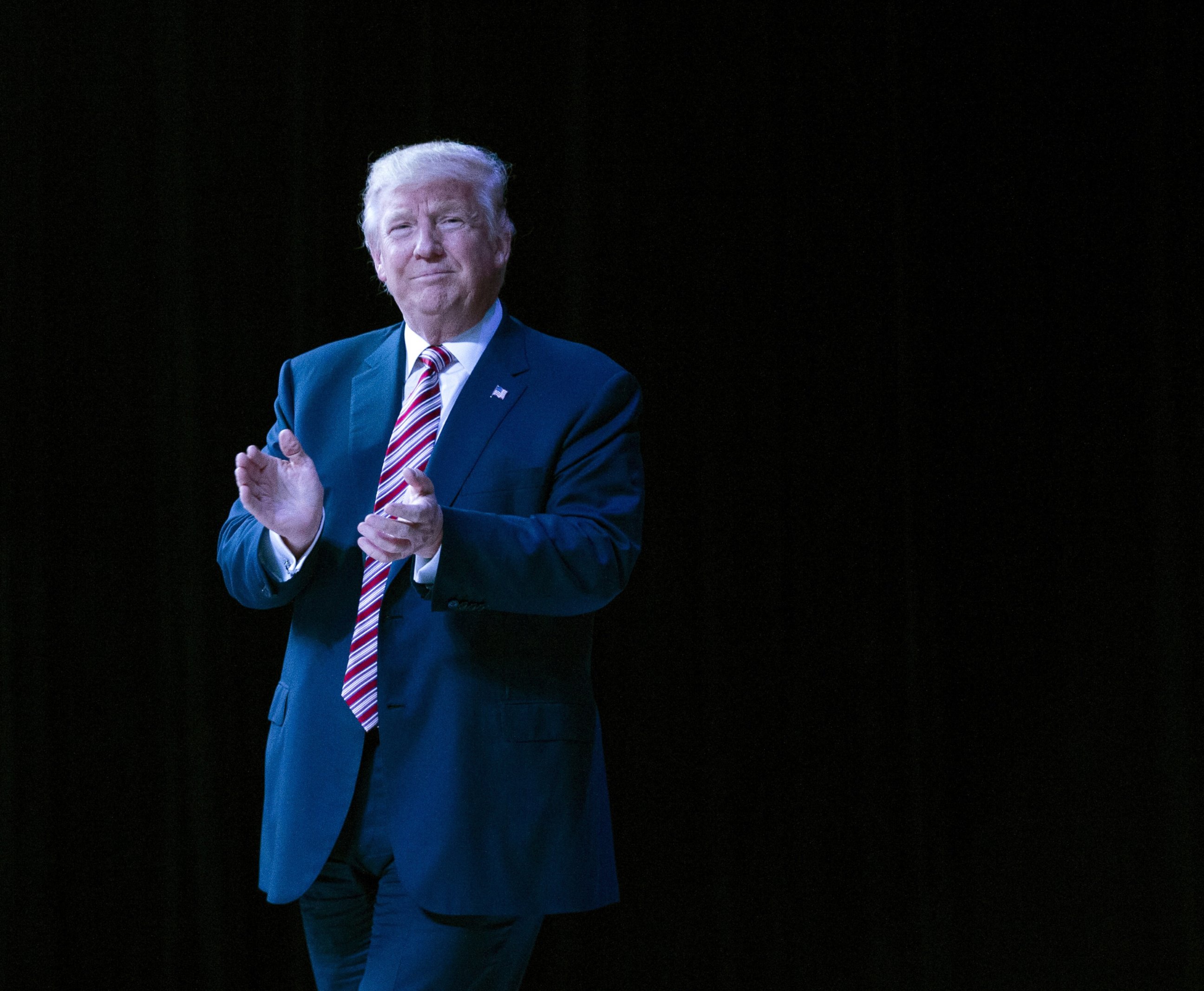 The four-state, 1,172-mile, Dakota Access Pipeline has courted controversy for months from Native American groups and environmental activists.
Earlier this summer, the Standing Rock Sioux tribe sued to block construction of the pipeline, arguing that it traversed culturally sacred sites and posed a threat to their reservation's water supply.
Energy Transfer CEO Kelcy Warren wrote that "concerns about the pipeline's impact on the local water supply are unfounded," and that "multiple archaeological studies conducted with state historic preservation offices found no sacred items along the route."
The battle to block the pipeline has garnered national attention and sparked one of the biggest Native American movements in decades, with hundreds still camped out in protest near the Standing Rock Sioux tribe's reservation in North Dakota.
Last month, a federal judge ruled that construction of the pipeline could continue near the Standing Rock Sioux Tribe's reservation in North Dakota, but shortly after the ruling, three federal agencies (the Department of Justice, Department of the Interior, and Department of the Army) intervened with an unprecedented joint statement requesting "that the pipeline company voluntarily pause all construction activity within 20 miles east or west of Lake Oahe."
Earlier this week, a federal appeals court denied the Standing Rock Sioux tribe's appeal for an injunction to block construction of the crude oil pipeline, but the tribe vowed to continue their fight against the pipeline.
ABC News' Paul Blake contributed to this report