— -- Multiple videos have surfaced of a protester getting punched in the face as he leaves a Donald Trump rally in North Carolina, highlighting how protesters and occasional violence pop up at the candidate's events.
The Wednesday night incident, captured on camera, shows a protester leaving the GOP front-runner's rally in Fayetteville, North Carolina. As the protester leaves, he is punched in the face by a rally attendee. After he is punched, he is subsequently wrestled to the ground by law enforcement officers.
The Cumberland County Sheriff's Office released a statement saying they arrested the man suspected of throwing the punch, identified by authorities as John Franklin McGraw, for allegedly assaulting the protester. McGraw is apparently seen in the video wearing a cowboy hat and has a ponytail. Police did not appear to detain him right away.
McGraw, 78, could not be found immediately after the incident but he was later arrested, according to the Sheriff's Office. After reviewing videos that surfaced on social media, the Sheriff's Office initiated an investigation and will "review the entire incident and the policies and procedures related to it," according to its statement released on Facebook.
He has been charged with assault and disorderly conduct for his alleged actions.
The defendant's bond was set at $2,500 and his next court appearance is set for April 6, according to the Sheriff's Office.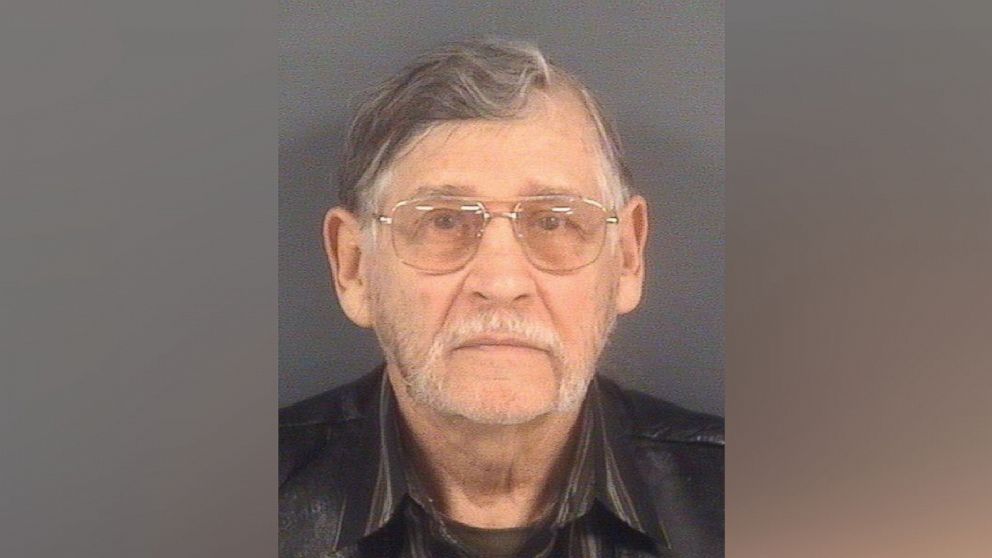 ABC News has been unable to reach McGraw, but he told "Inside Edition" Wednesday night that he had no regrets, and that, "Next time, we might have to kill him."
The protester, identified by authorities as Rakeem Jones, told the Washington Post he was completely surprised by the punch.
"After I get it, before I could even gain my thoughts, I'm on the ground getting escorted out. Now I'm waking up this morning looking at the news and seeing me getting hit again," he told the newspaper.
ABC News has been unable to reach Jones.
Trump is often interrupted by protesters at his rally, and frequently responds with "get them out." He was interrupted 17 times at the Wednesday night rally, according to a count by ABC News.
ABC News has identified several instances in which Trump himself has expressed support for people who've attacked protesters at previous rallies, or said he would like to take them on. "Get him out," he said of a protester in Warren, Michigan, last week. "Try not to hurt him. If you do, I'll defend you in court. Don't worry about it."
At a Las Vegas rally last month, he said the guards were too gentle with a protester. "He's walking out with big high-fives, smiling, laughing," Trump said. "I'd like to punch him in the face, I'll tell you."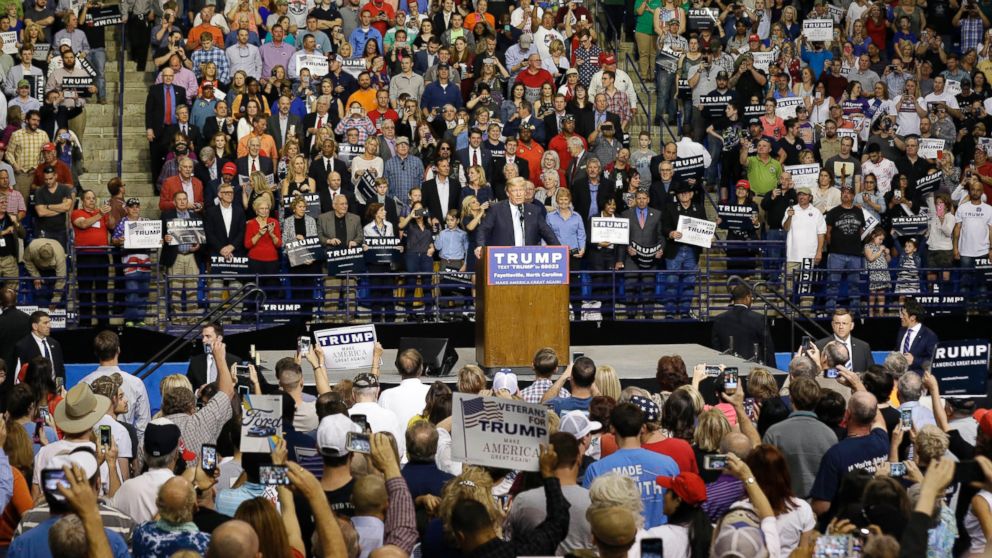 In Cedar Rapids, Iowa, on the day of the Iowa caucuses last month, he told the audience he would pay their legal fees if they ended up getting violent with protesters. "If you see somebody getting ready to throw a tomato, knock the crap out of them, would you? Seriously, OK? Just knock the hell ... I promise you I will pay for the legal fees. I promise, I promise."
And in Louisville, Kentucky, the police department is investigating five cases of alleged assault at Trump's March 1 rally.
The Trump campaign said in a statement today, "We obviously discourage this kind of behavior and take significant measures to ensure the safety of any and all attendees."
ABC News' John Santucci, Corinne Cathcart, Candace Smith and Chris Donato contributed reporting.