How Donald Trump Is Reacting to Latest Election Results
Trump watched returns at Trump Tower then headed to Hilton.
November 9, 2016, 2:19 AM
— -- As election results continue to come in, Republican presidential nominee Donald Trump shared a moment alone with his wife at their Trump Tower apartment, "taking this in," one source told ABC News. Trump then left Trump Tower around 2:15 a.m. and headed to the nearby Hilton in midtown for his election night party.
At the hotel tonight, supporters donning red "Make America great again" hats were singing, smiling and shouting after Trump was projected to win the battleground states of Ohio, North Carolina and Florida. Supporters chanted "President Trump!" and sang "God Bless America."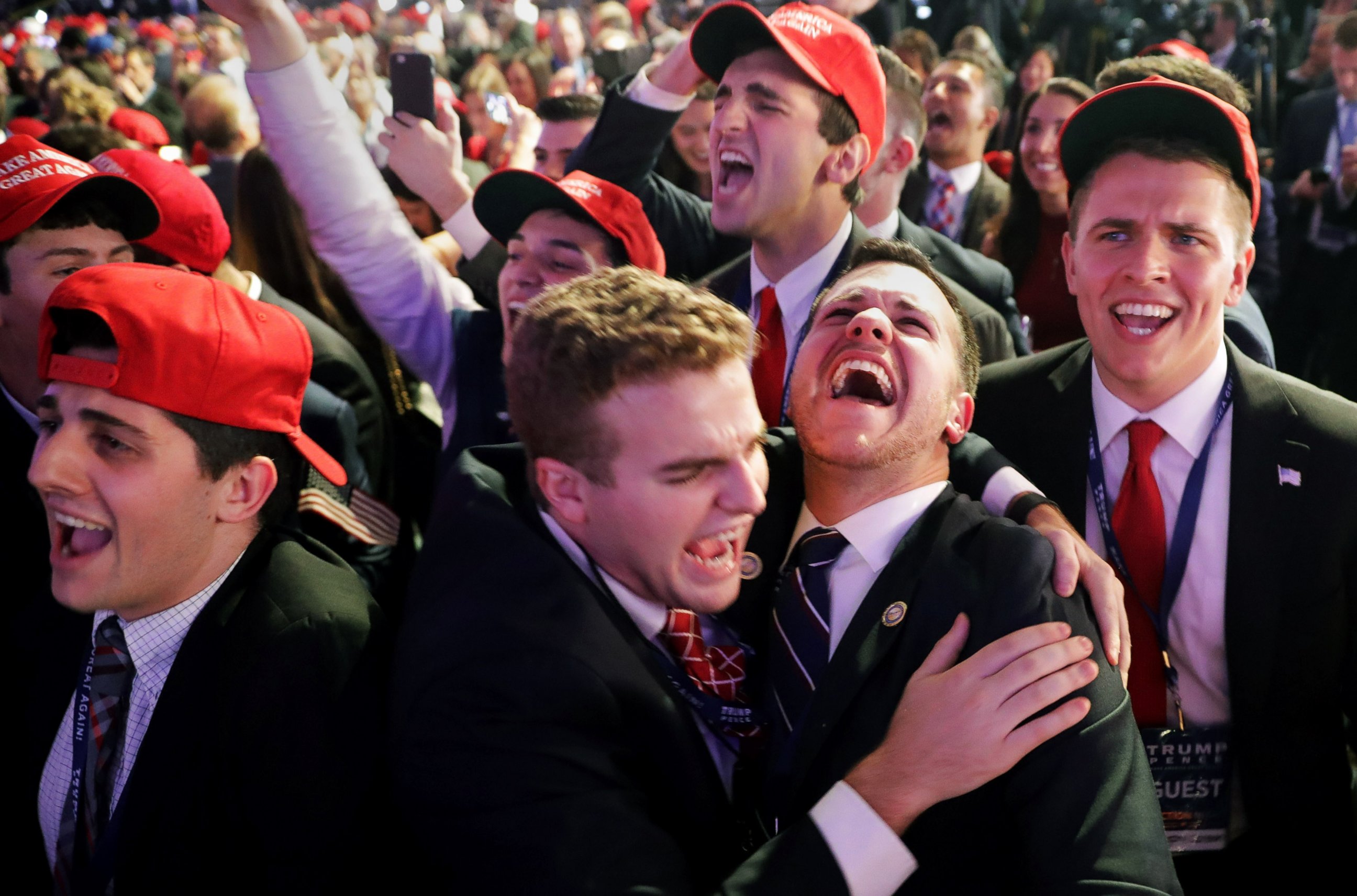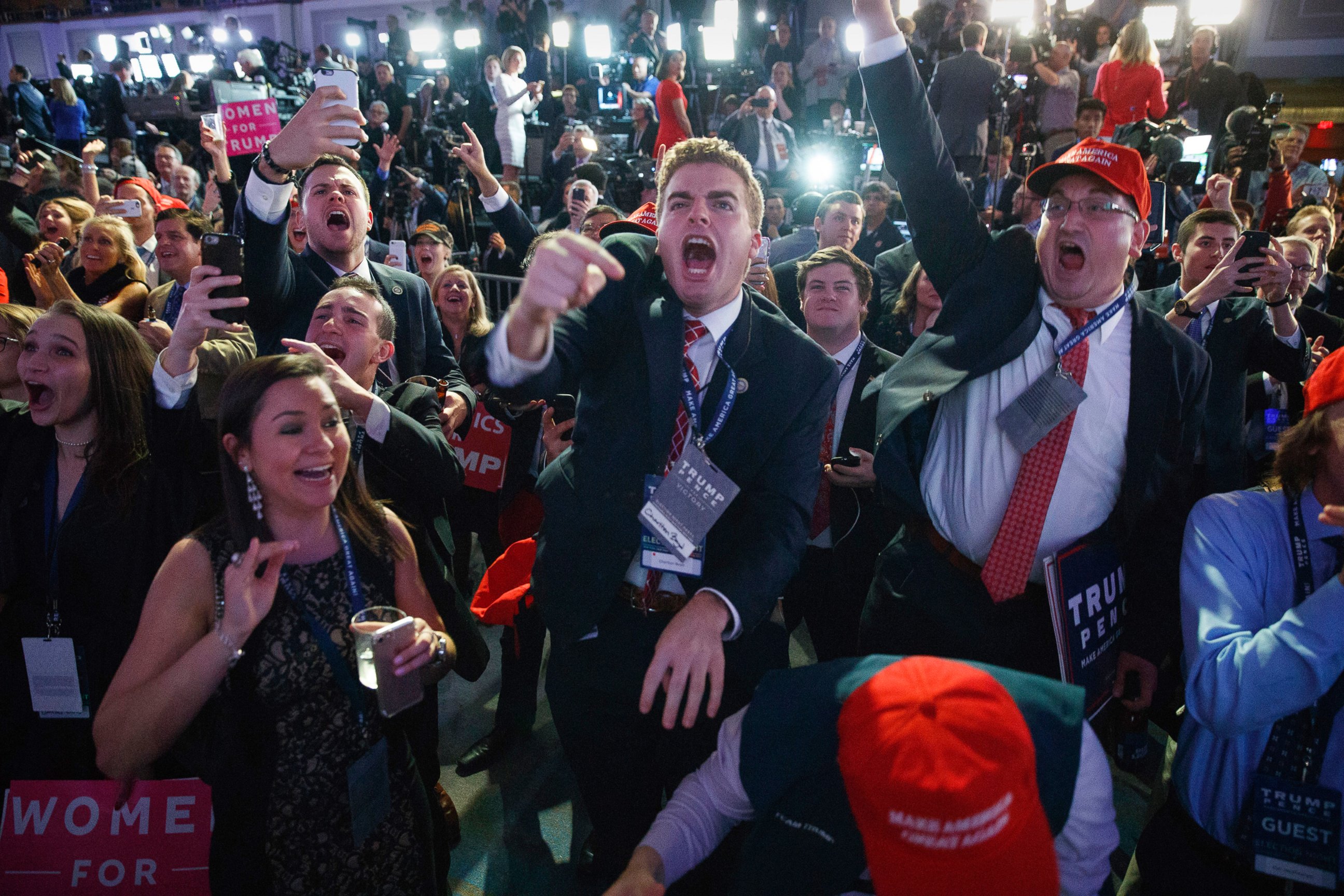 As Hillary Clinton campaign chair John Podesta addressed the Clinton crowd tonight, Trump supporters at the Hilton chanted, "Lock her up."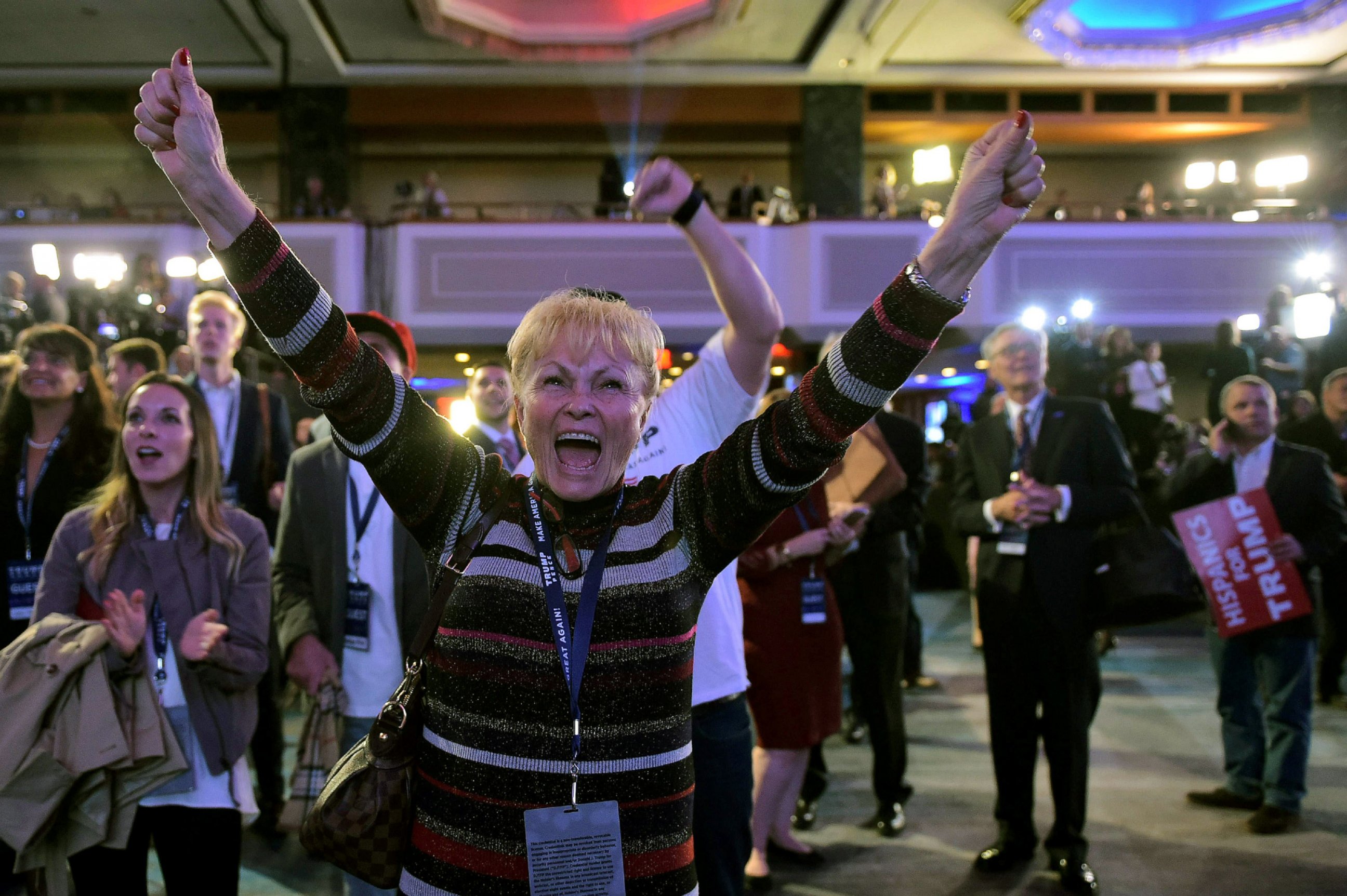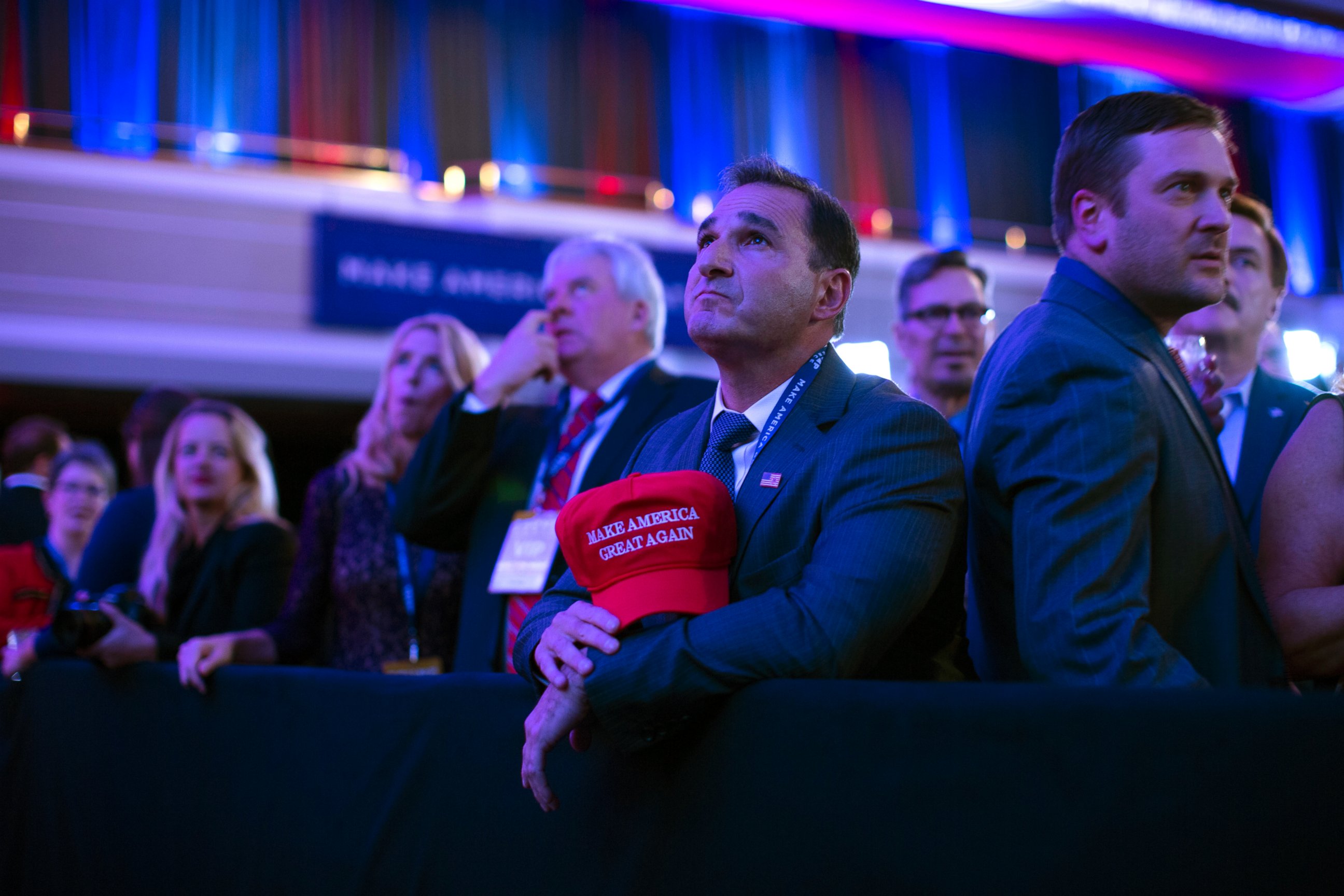 The election night party features a $7,000 cake bust of the candidate:
And on the stage are two red "Make America great again" hats ensconced in glass cases.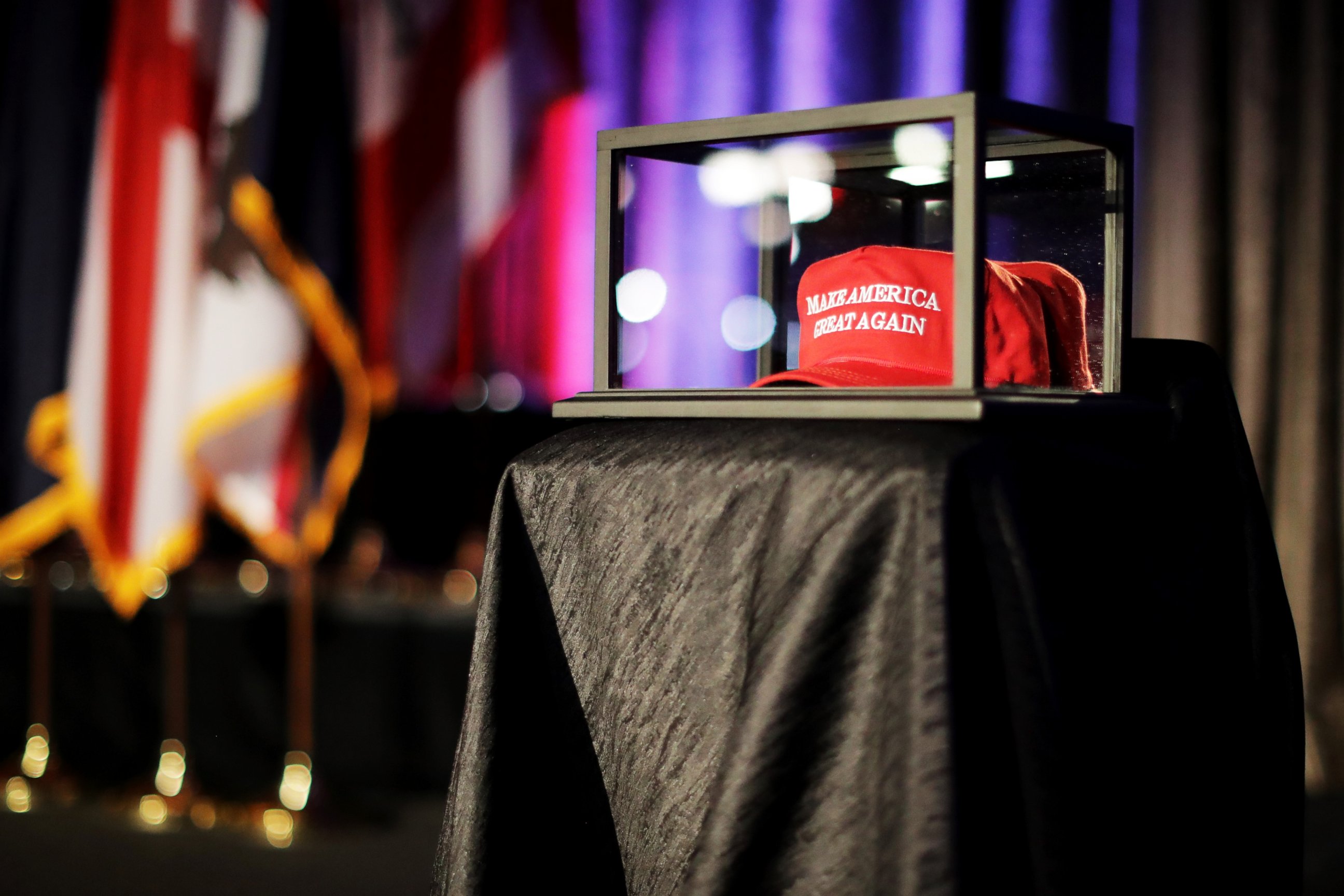 Trump began his evening at Trump Tower with Republican vice presidential candidate Mike Pence and their campaign team, watching the results come in.
Senior level sources told ABC News that Trump, who spent most of the night at campaign headquarters in Trump Tower, then went upstairs to his apartment to be alone with his wife, Melania Trump.
"He needed a moment. He is taking this in," one source with direct knowledge told ABC News. The source said Trump Tower is "exploding."
House Speaker Paul Ryan called Trump earlier this evening "and the two had a very good conversation," a Ryan spokesperson said. "The speaker congratulated Trump on his big night and also spoke with his good friend Gov. Mike Pence."
Trump's campaign manager, Kellyanne Conway, said earlier this evening that Trump was "energized and optimistic."
Senior sources described the mood in Trump Tower as "intense" and "fireworks." One source told ABC News the mood was "buoyant."
Another source told ABC News, "We have a shot."
Best Photos from Election Night 2016
President Barack Obama, alongside Vice President Joe Biden, speaks in the Rose garden to the media about Donald Trump's election as President over Hillary Clinton.
Clinton is watching the results tonight with her family just a block away from Trump Tower at the Peninsula hotel. She had been expected to head to the Javits Center for her election night party.
Trump told Fox News' Martha MacCallum earlier today, "I feel good about tonight."
"We'll have to see what happens, but we're getting very good numbers coming out, and we'll see," he said. "Who knows? But I think we are going to do very well."
ABC News' Katherine Faulders and Candace Smith contributed to this report.