— -- Front-runner Donald Trump may still be battling for the Republican presidential nomination, but that hasn't stopped him from speculating about possible running mates.
The New York real estate mogul is known for doling out insults about his rivals, which apparently doesn't disqualify them as potential vice presidential candidates.
During an interview with USA Today, Trump speculated that "there are people I have in mind in terms of vice president," and went on to cite Florida Sen. Marco Rubio, Ohio Gov. John Kasich and Wisconsin Gov. Scott Walker.
All three ran against Trump at one point in the 2016 presidential race, with Kasich the only one of them still standing.
Trump admitted that he has criticized each of them.
"There are people I like, but I don't think they like me because I have hit them hard," he told USA Today.
Here are some examples of how Trump has "hit" each one of them in recent months:
Marco Rubio
One of the biggest targets of Trump's critiques was the Florida senator he dubbed "little Marco."
Rubio and Trump regularly insulted each other on the trail, with Rubio insulting Trump's hands (before later noting that he regretted the move) and Trump saying Rubio sweated profusely. He also mocked the size of Rubio's turnout at various events.
"I hit him so hard that he never came back at me again. It was like 30 seconds of horrible, horrible fury and he went, 'Oy,' and since then … he's been a nice person," Trump said of Rubio at one point.
Even though Rubio hasn't commented on the possibility of running with Trump, when Rubio he asked whether he would consider being Cruz's running mate, Rubio flatly rejected the possibility.
"I'm not going to be anybody's vice president. I'm not interested in being vice president," Rubio said at a March 17 news conference.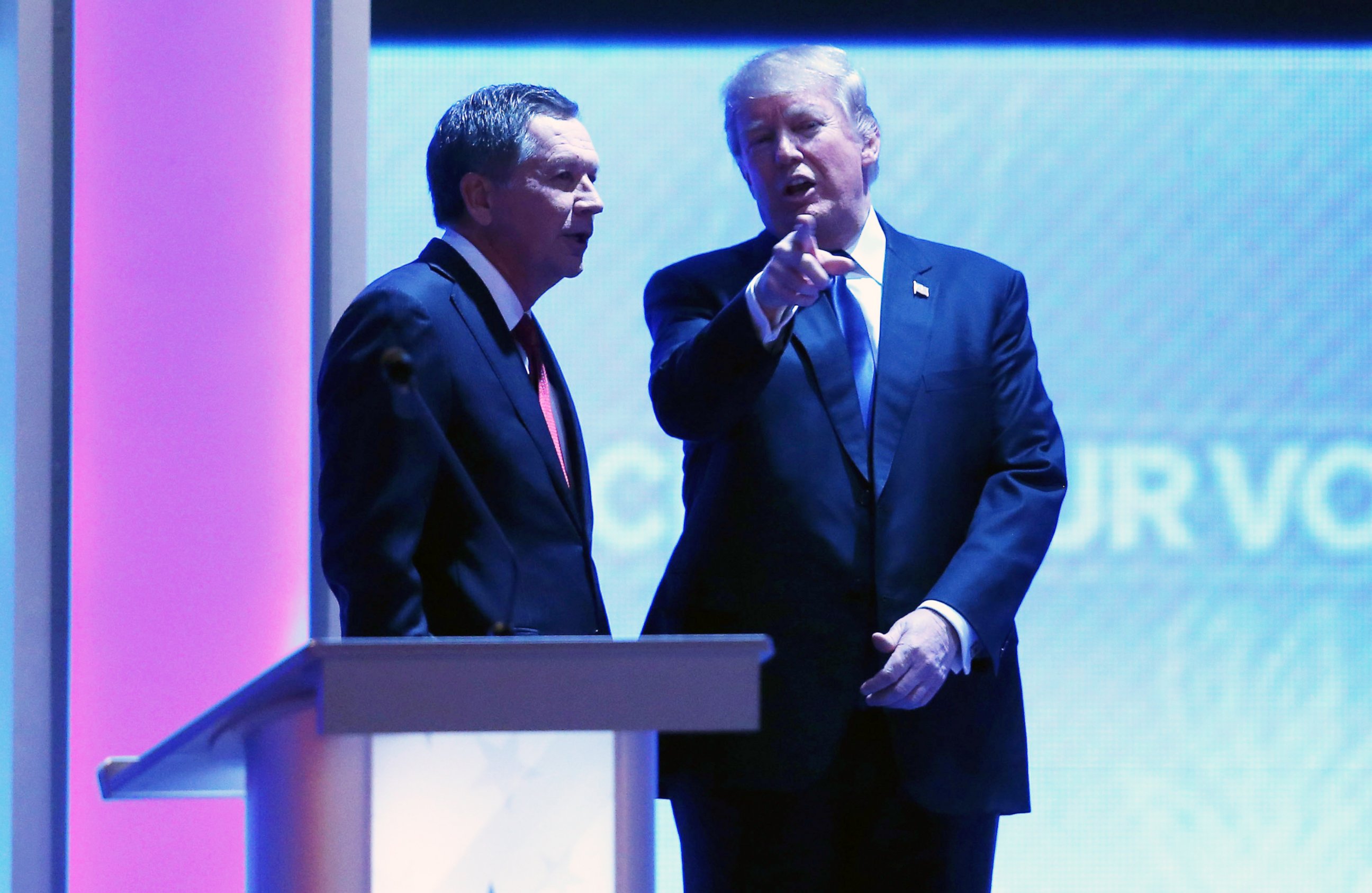 John Kasich
Trump has not appeared to go after Kasich with the same level of personal vitriol he has directed toward his other rivals.
Trump has attacked Kasich for his support of the Trans-Pacific Partnership and the North American Free Trade Agreement. He has also criticized Kasich for the gaps of time he has spent outside of his home state of Ohio during the campaign, calling him an absentee governor.
"He lived in New Hampshire," Trump said of Kasich, who held the record for the most town halls hosted by a Republican candidate in the Granite State this year. "He moved out of the state. And he said he was going to win New Hampshire. He did poorly there."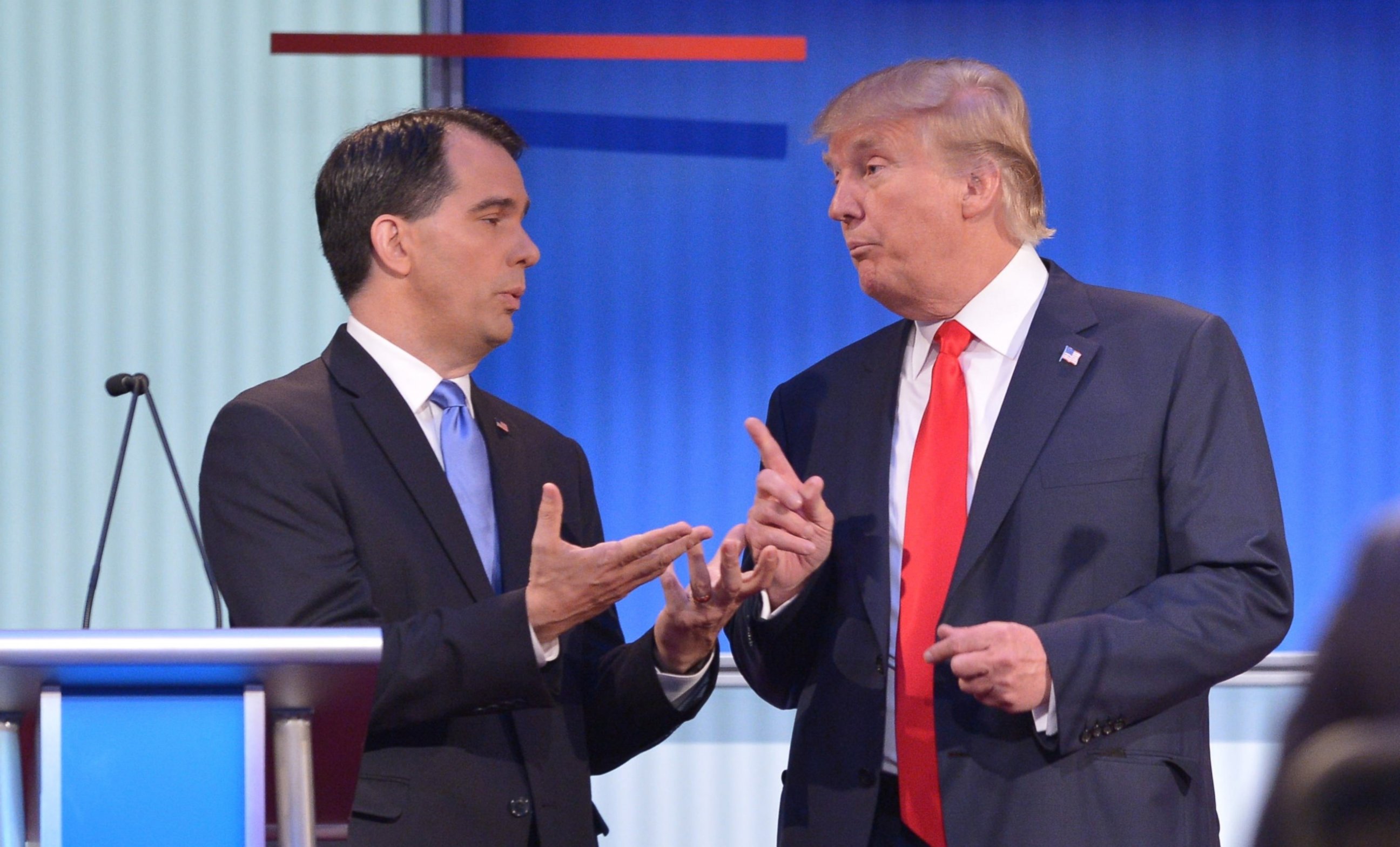 Scott Walker
Trump also spoke out about Walker while campaigning in Wisconsin, after the governor had endorsed Ted Cruz.
"He is not doing a great job," Trump said of Walker, before going on to criticize his support for NAFTA and the TPP.
Trump did call Walker "a nice man," saying that Walker paid him a visit before Trump was in the race.
That said, Trump noted that he had more support among "motorcycle guys" than Walker even though the governor attended an event wearing a motorcycle jacket and with "a big Harley."
"He doesn't look like a motorcycle guy to me. I'm sorry," Trump said.
When told about the USA Today interview, Walker laughed and said Trump's mention of him was "breathtaking," according to the Wisconsin State Journal.