Republican presidential candidate and North Dakota Gov. Doug Burgum said Thursday that while he backed a strict abortion ban in his own state, he would not support a similar, nationwide law if he is elected to the White House.
"I think the decision that was made returning the power to the states was the right one. And I think we're going to have -- we have a lot of division on this issue in America. And what's right for North Dakota may not be right for another state ... the best decisions are made locally," Burgum said on "CNN This Morning."
The governor, who launched his 2024 campaign from Fargo on Wednesday with a message focused on the economy, energy and national security, had been asked about his views on the importance of giving power to states.
"Does that mean as president you would not sign a federal abortion ban?" anchor Poppy Harlow asked.
"That's correct," Burgum said.
In April, North Dakota adopted one of the strictest anti-abortion laws in the country, banning abortion with very limited exceptions -- some of which only apply up to six weeks' gestation, before many women know they are pregnant.
The exceptions up to six weeks' gestation allow abortion in cases of rape or incest. Exceptions for medical emergencies are allowed throughout pregnancy.
On CNN, Burgum framed his different views on abortion legislation as meant to accommodate different kinds of government power.
"One of the most important things a CEO can do is really prioritize what that organization should focus on," Burgum, a former tech company CEO, said. "And the federal government's got a limited set of powers that they're supposed to focus on."
Abortion bans have emerged as a divisive issue among Republicans since the Supreme Court's 2022 decision reversing Roe v. Wade's nationwide guarantee to access the procedure.
Some, like former vice president and 2024 candidate Mike Pence, have called for a national abortion ban.
Others, like Burgum, say the issue should be decided on a state-by-state level.
In his 2024 kickoff speech, Pence chided those in the GOP who he said were "retreating" from an issue that "has been our party's calling for a half a century." He specifically criticized Donald Trump, claiming Trump had softened his position after leaving office. (Pence did not mention abortion in a related 2024 announcement video, however.)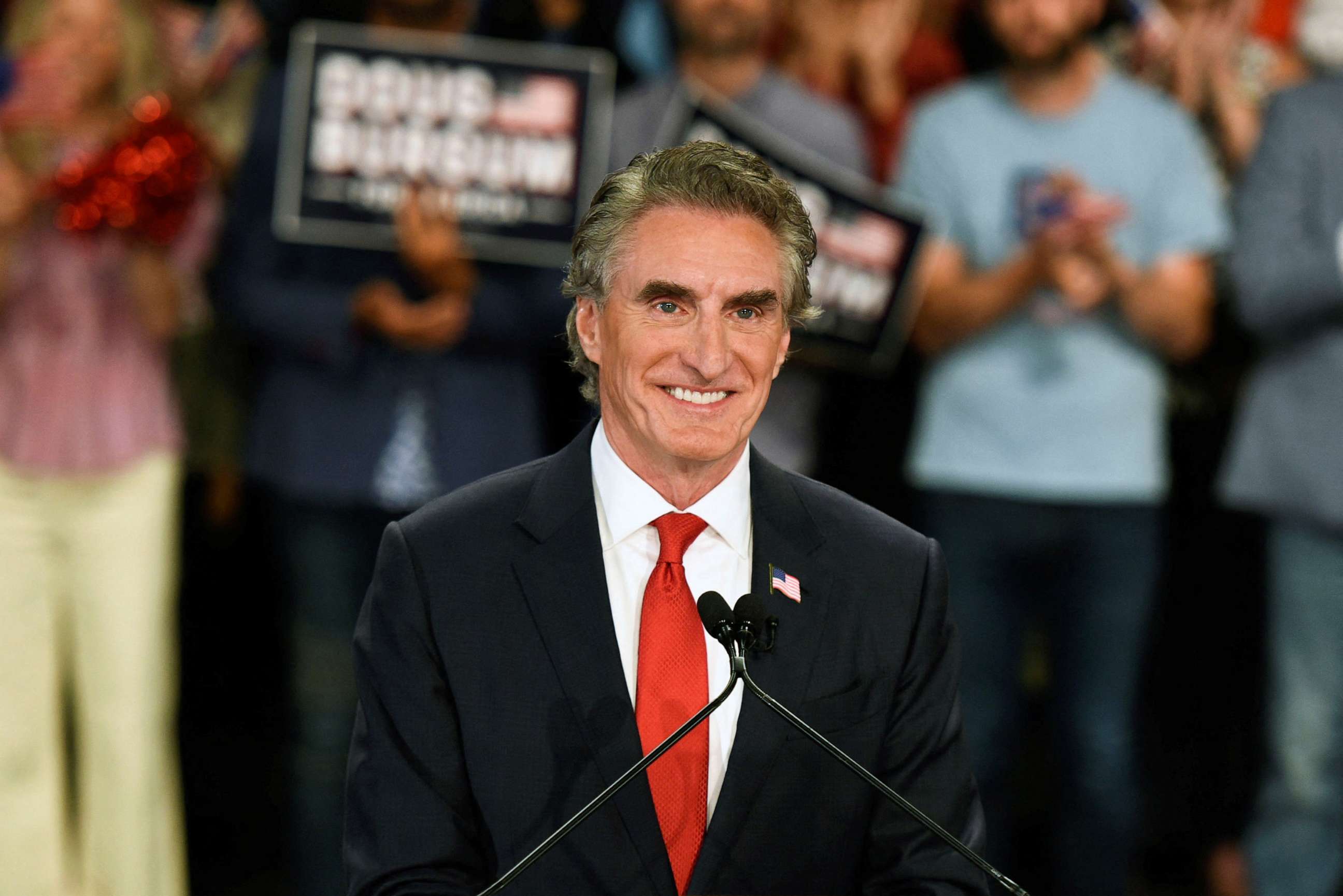 The battle over abortion rights is likely to also shape the 2024 election season.
Currently, at least 15 states have ceased nearly all abortions due to legal restrictions.
Protecting abortion access can be a motivating factor for voters in swing states like Michigan and New Hampshire, as seen in exit polls of the 2022 midterm elections.
Other conservatives have taken a different view from Pence and Burgum.
"We're going to lose huge if we continue down this path of extremities," Rep. Nancy Mace of South Carolina said on ABC's "This Week" in April. She pointed to "some sort of gestational limits" on abortion as well as key exceptions: "These are all very commonsense positions that we can take and still be pro-life."