— -- Doug Jones was faced with a new challenge in his race against Roy Moore for senator in Alabama on Tuesday when President Donald Trump greeted reporters on the White House lawn with a slew of attacks on Jones' record. One of those attacks, against Jones' record on crime, particularly stood out for the longtime attorney.
Prior to working as the U.S. attorney for the Northern District of Alabama, Jones served as the assistant U.S. attorney in Birmingham, Alabama. Considering his unique background in law enforcement, with a number of high-profile convictions in everything from murder trials to white collar crime, local Alabamans in legal circles were caught by surprise when the president accused him of being "soft on crime."
Speaking to reporters yesterday, Trump gave a tacit endorsement of Jones' opponent despite the multiple allegations of sexual misconduct with teenagers against Moore.
"He totally denies it," the president said breaking his silence on the race. "We don't need a liberal person in there, a Democrat. Jones, I've looked at his record, it's terrible on crime, it's terrible on the border, it's terrible on the military."
A campaign spokesman for Jones responded to the president's remarks in a statement writing, "I am certain the domestic terrorists Doug locked up as U.S. attorney, including Tommy Blanton, a murderer who sits in prison now and will die there, would disagree that Doug is soft on crime. Officers, police chiefs and prosecutors heralded Doug for his toughness and persistence."
Jones, the Democratic Senate candidate running against Moore in Alabama's special election next month, served as a federal prosecutor in his home state for 20 years. He gained statewide recognition for aggressively reopening and pursuing a 30-year-old case against two members of the Ku Klux Klan responsible for the infamous Civil Rights era bombing of the 16th Street Baptist Church. The bombing left four young girls dead.
"A lot of people said, 'It couldn't be done,'" former Alabama state Supreme Court Justice Gorman Houston told ABC News referring to the modern-day prosecution of the decades old church bombing case.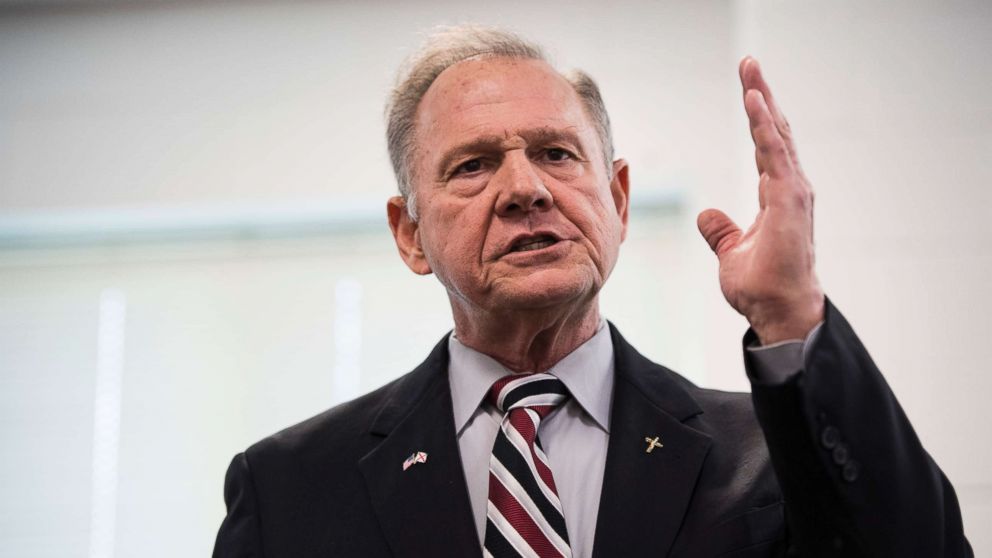 Pam Pierson, a former federal prosecutor and law professor at the University of Alabama agreed with Houston and said at the time Jones' decision to prosecute the historic case was a controversial one.
"I think a lot of other prosecutors would not have had that courage to do that, because the risk of failing to win a conviction was high, but he pursued that as a matter of conscience," Pierson told ABC News on the phone. "Doug just felt it was wrong not to pursue it."
Houston ran as a Republican, but now considers himself an independent. He said Jones was known "well-known and well-respected" in the state.
"I would not say he was soft on crime. I don't know where the president got that," he went on. "His reputation was not being soft on crime. I have just never heard that."
Spencer B. Walker, a current district attorney in the 1st Judicial Circuit of Alabama wrote to ABC News too, saying, "Although I don't know Mr. Jones personally, his professional reputation is that he is a fair but tough prosecutor who excelled at his job. All that I have heard about Mr. Jones has been positive, both personally and professionally."
Joyce Alene?, another law professor at the University of Alabama tweeted, "Ironically, Jones had a tough on crime track record as US Atty in Birmingham… Moore on the other hand, often sided with defendants."
Pierson, who said she intends to vote for Jones, said during her interview with ABC, "There is nothing in the record to support that he was soft on crime, in fact the record would support the opposite.
"I would invite the president to investigate his record. Jones just did not have that reputation at all."